Why all lawyers need a good finance broker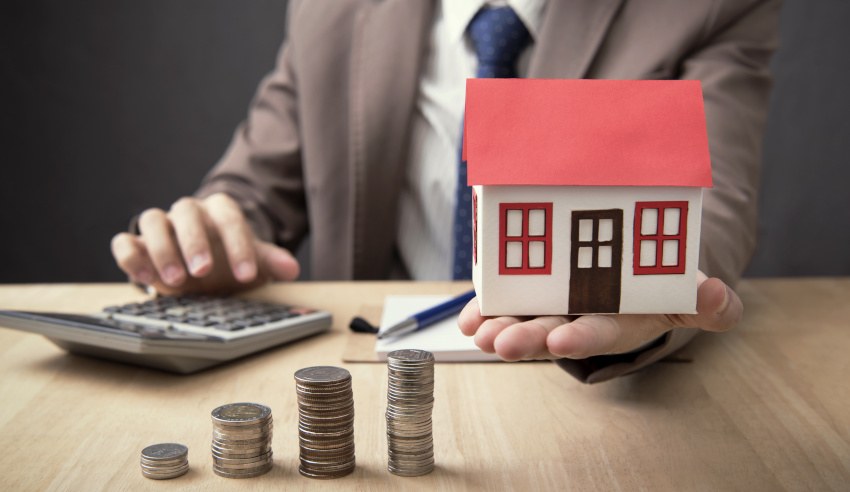 Promoted by Legal Home Loans.

Lending isn't as simple and straightforward as it used to be—times have changed. No longer is it advantageous to go to your local branch to coordinate your home & investment loans. The Royal Commission has ushered a new order in the lending landscape, meaning you need to have an expert in your corner who offers & understands the products of multiple lenders—An advocate who is able to place you in a loan best suited to your unique position.
The mortgage broker channel has achieved its highest ever residential home loan market share settling 59.1% of all loans in the Australian market for quarter ending September 2018. This number is likely to further increase as banks continue to make it more difficult for their customers to secure a loan.
We speak to the team at Legal Home Loans to find out exactly how the mortgage broker model works & why every Australian lawyer should have a good broker as part of their professional team.
*Mortgage brokers in Australia act primarily by aiding borrowers in sourcing and applying for mortgage finance (for both residential and investment real estate purposes), and in refinancing existing mortgages. This service includes providing suitable credit advice to assist customers in making informed credit decisions.
A broker is a lending professional that will organise an application for a home loan or investment loan from start to finish, in the same way a branch lender does. The key difference between the two services is that the branch lender is tied to one bank's rates, products & policies, whereas a broker is able to organise a loan at any one of their accredited partners. Your broker will meet you to determine your situation and on that basis make a recommendation of the most appropriate lenders.
Perhaps the most widely unknown facet of the mortgage broker model is the unique way they are remunerated. When a loan is written by a broker, the bank pays the broker a fee on settlement for the introduction of business. The National Consumer Credit Protection Act (NCCP) stipulates that the banks are unable to load broker payments into the consumer's rates, repayments or application fees. What this means is that a consumer can be no worse off on a product level between going direct to bank or with a broker. The value of such a structure leads to better outcomes for all—most importantly, the consumer. The financier gets your business, the broker is remunerated for setting up the loan, and the consumer is aligned with a competitive product that fits their needs.
A good broker is vendor agnostic, meaning they will base the loan around your needs and not the financier's. Most lenders will make monthly payments to brokers for each loan that remains with the bank after settlement. This means there is ongoing incentive for your broker to ensure that the loan is right for you and to provide ongoing support for the life of the loan as well. Again, this is not loaded into the customer's rates or fees that they pay the bank.
Brokers pride themselves on service, as it is one of the main differentiating factors between the direct-to-bank channels. To a broker, you, the customer, are an extremely important part of their business and not simply another one of the many thousand clients any given bank has. For that reason, most good brokers will bend over backwards to get your loan approved as well as provide ongoing support & advice. A good broker will meet you at your home or office to organise the required paperwork and application and they will stay with you should you decide to leave one bank for another, meaning you always have the same contact person.
You should be calling your broker anytime you need to: 
Calculate your borrowing potential
Assess your position
Get pre-approval in place for purchase
Refinance an existing facility
Organise vehicle finance
Release equity for renovations, holidays, weddings etc
The list goes on…
They are your one stop shop to get your financial house in order.
So it's a comparison model that results in identical or better products & better service. Great. But how do legal professionals choose the right broker for them?
Director Andrew Johnson and Partner & Barrister finance specialist Cullen Haynes left BOQ Specialist & Macquarie Bank respectively,to make this choice easy for the legal community. They formed the only brokerage firm in Australia that caters exclusively for lawyers; Legal Home Loans. Both attest that since LHL has been operating, the feedback from the community has been nothing short of amazing.
"The real value", Mr. Johnson explains, "is that by being an exclusive service, we have specialised knowledge about our client's profession, career level, remuneration and structure, which means we have been able to further leverage our expert product knowledge to tailor solutions of best fit."
"The professional service that the Legal Home Loans team offers is the only one in the space," notes Mr. Haynes, "we understand our clientele, we know they're time-sensitive, so we'll work around them. We'll handle the legwork and our clients trust that all is in hand."
In addition to mortgages,Legal Home Loans specialises in financing chambers, facilitating partnership buy-ins, helping lawyers set up practice, and asset finance. They endeavour to add value at all times knowing that their legal clients are elite professionals that require high-touch yet no-fuss advice, leaving them to do what they do best—focus on the law.  
The legal industry is one that's based on specialisation, so, it stands to reason that a business which has decided to specialise in the legal profession would be a most aligned fit.
*MFAA Content - https://www.mfaa.com.au/our-industry/about
Andrew Johnson - 0423 347 562
Cullen Haynes - 0499 913 930
(02) 9030 0420
www.legalhomeloans.com.au
This email address is being protected from spambots. You need JavaScript enabled to view it..au
21/133 Castlereagh Street, Sydney, NSW, 2000