Unlawful Arrest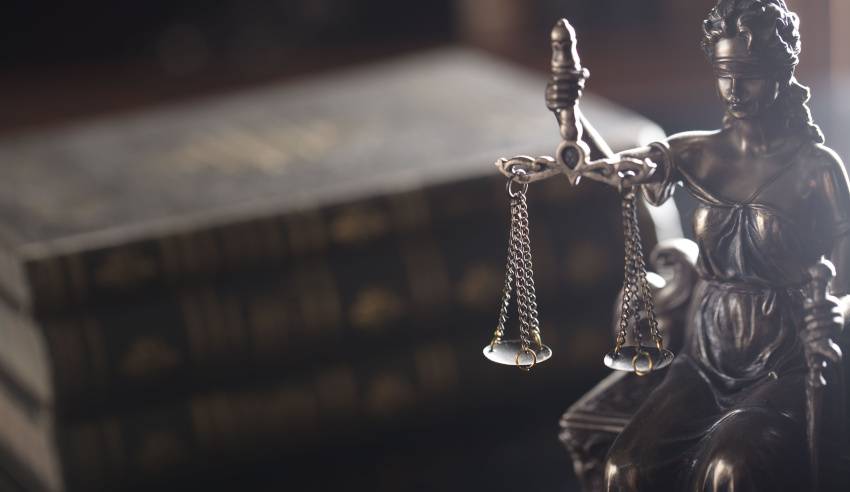 Promoted by National Criminal Lawyers®.

What is it – and is this a common occurrence the public should be concerned about?
POLICE POWERS
It is well known that police officers in NSW must follow strict procedures when dealing with suspects of crime. The police are governed by the Law Enforcement (Powers and Responsibilities) Act 2002 (NSW) ('LEPRA') and Part 8 deals with Powers Relating to Arrest. This is a very crucial Part of the Act as the stakes are much higher when police are carrying out an arrest because this act is one which removes a person's liberty. This is reflected in the importance of procedure; if there is an issue with the circumstances of arrest, or any failure by police to caution appropriately, a crucial aspect of the evidence may be found inadmissible in later proceedings. Part 8 covers police powers to arrest with or without a warrant. Part 15, Safeguards Relating to Powers, covers the power to arrest and outlines certain obligations police officers have when exercising said power. These will be explored further. Notably, these safeguards are implemented to ensure fair procedure and protection for suspects against police abuse of power. It assists to keep in mind that, according to the Attorney General's second reading speech on the introduction to LEPRA, it was expressly stated that "arrest is a measure of last resort." 
With a Warrant
Section 101 of LEPRA sets out the power to arrest with a warrant and is not controversial in general. Simply put, an arrest warrant ordered by the Court or Prosecuting Authority provides the police with the power to arrest, and they can arrest or deal with the person named in the warrant, in accordance with the warrant.
Without a Warrant
It is the power to arrest without a warrant which may cause greater scrutiny of the police. This is provided by section 99 of LEPRA. The section sets out situations in which a police officer may arrest without a warrant.
This includes:
a situation where a police officer suspects on reasonable grounds that the person is committing or has committed an offence,
that the police officer is satisfied an arrest is reasonably necessary for a number of reasons, these being:
to prevent further offences,
to stop the person from fleeing,
to establish their identity,
to ensure the person attends Court,
to obtain property connected with the offence,
preserve evidence,
prevent harassment of people who may give evidence,
to protect the safety or welfare of any person, and
because of the nature and seriousness of the offence.
A police officer may make an arrest under the direction of another police officer, if they have satisfied all the requirements.
OBLIGATIONS WHEN ARRESTING
Section 202 sets out the requirement for a police officer to provide evidence of their identity when exercising the power of arrest. This is usually satisfied by their police uniform. They are also required to provide their name and details of their rank and place of duty. They must also state what power they are exercising the power to arrest and provide the reason for arrest. They must comply with these requirements as soon as reasonably practicable.
A physical arrest consists of seizing or touching the person with a view to detaining them, words intended to convey to the person that they are under arrest, or words or conduct that make it clear to the person that they are not free to leave. Police may use such force as is reasonably necessary to make the arrest or to prevent the person from fleeing. Their actions are assessed as reasonable, based on the circumstances they were facing.
When Arrest Has Taken Place:
Once a person is detained and taken into custody, the custody manager at the police station must provide them with an oral and written caution under section 122 of LEPRA. A caution must inform the person under arrest that they are not legally required to say or do anything, and that anything they say or do will be recorded and may be used in evidence. It is important here that if the offence is a serious indictable offence, the police must provide them with a special caution in addition to the ordinary caution. A special caution informs the accused that if they fail to mention a fact that could reasonably be expected to be mentioned during the interview, and they wish to rely on this fact later in evidence, an unfavourable inference can be drawn from this omission. A lawyer must be present at this point too. If the Police have failed to provide reasonable opportunity for the accused to get in contact with a lawyer, then no unfavourable inference can be drawn. Read more about police obligations when interviewing, here.
WHEN IS ARREST UNLAWFUL?
An arrest made in contravention of section 99 of LEPRA will be deemed unlawful. There are huge consequences for such a finding in terms of proceedings which may arise. If a person has been charged with resisting arrest, but it is established that they were not lawfully arrested in the first place, the resist arrest charge must be dropped.
PROMINENT CASES
The cases which receive the greatest media attention are those where police have used excessive force to carry out an arrest. Thomas Hamilton was awarded $582,000 in damages from a suit against police for unlawful arrest, battery and malicious prosecution. It was found the Police in this case used excessive force to arrest Hamilton, despite them having no reasonable grounds for suspecting that he had carried out an offence. This is only one example of such claims being made against the police in NSW. When police are dealing with children, more caution needs to be used. The Court ordered compensation to be paid to a man, who at the time of the incident was only 17. The Court found that the teenager looked like a child and it should have been obvious to the police officer that he was a minor, where they overreacted by assaulting and arresting him.
CAN IMPROVEMENTS BE MADE?
It appears the system we currently have serves the public well in terms of providing safeguards against police brutality or excessive use of force. The term 'reasonable' is used in LEPRA consistently. This provides the police with some discretion to make an assessment about a situation, and decide what action is 'reasonable' in the moment. The obvious trouble is, what is 'reasonable' may differ between people and what seems reasonable to a police officer may be completely inappropriate to a lay person hearing about it in the news. Police officers have a very important role in our society and are often presented with quite dangerous, unpredictable situations and must act on the limited information they have at the time, so it is understandable that mistakes are made at times. A balance must be struck between allowing police the autonomy to take control of a situation and protecting members of the public from arbitrary arrest if they happen to be involved in one of these situations. There is a cost to society for findings of misconduct by police, with compensation costs being paid out of taxpayers' pockets. Whilst there is always room for improvement, and policies are always updating to reflect changing societal norms and values, the current system is the best one we have.