Practising Law and Governance in the wake of the Banking Royal Commission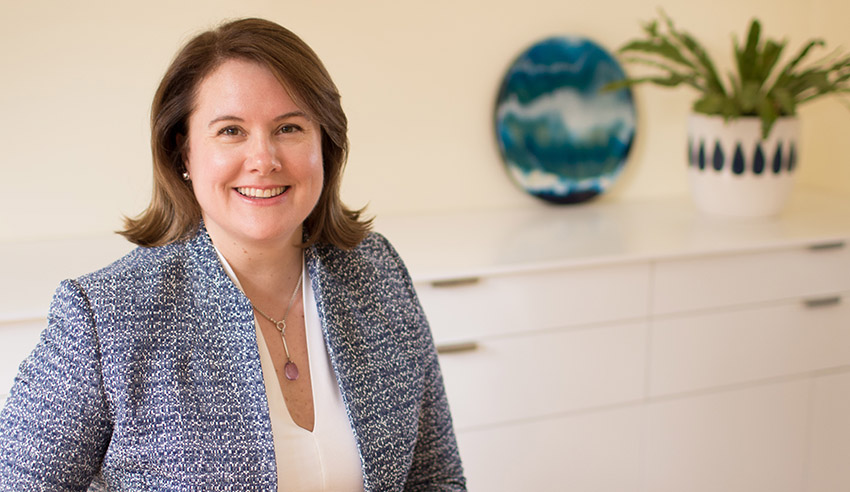 Promoted by Governance Institute of Australia.

ANZ's Head of Legal, Corporate Advisory and Senior Manager, Governance, and Fellow member of Governance Institute of Australia, Susan Sandaver discusses the impact of the Royal Commission on her career trajectory, moving from law to governance.
Give us a quick introduction about your legal background, and career trajectory? 
I started my career at Freehills which provided a really solid grounding in the law. During my early years, I undertook a secondment to GE Capital, and I knew from the first day that I wanted a career in-house. I was attracted to the broader role, closer interaction with clients and sense of common purpose.
I decided to wait until I was a senior associate before making the move. I took the time to strengthen my legal and commercial skills and undertook an LLM and MBA (Exec), before moving in-house at Woolworths Limited. This was my first real introduction to governance as Woolworths was adopting the first edition of the ASX Corporate Governance Council's 'Principles and Recommendations'.
I then joined ANZ, and I am very happy here. An enormous benefit of the role has been its global nature, which has given me the opportunity to work throughout the Asia-Pacific region, learning more about the countries and their people, cultures and legal systems.
Why did you make the shift from law to corporate governance?
Lawyers already have many of the skills that make them well-placed for a career in governance – analytical thinking, problem solving, clear communication, managing stakeholders and, of course, a strong ethical sense of what is right and wrong. 
Governance is generally less prescriptive than the law. I enjoy the process of reviewing available guidance and then working with stakeholders to develop an approach that best suits the organisation. My international experience has been useful in understanding why certain governance practices may work well in other jurisdictions, but be less successful in Australia.
How has the Banking Royal Commission challenged governance professionals?
The Royal Commission has sparked a lot of focus on governance in the financial services industry, and this has resulted in a variety of improvement initiatives across the banks and other industry players. For example, I am currently on secondment working with ANZ's Talent & Culture and Risk & Compliance teams in a non-legal role focused on strengthening ANZ's accountability and consequence management framework.
Over my career, I have witnessed the evolution of governance from being largely the domain of the company secretary to a broader recognition that good governance is essential to achieving an organisation's objectives. It is about meeting the expectations of customers, regulators, investors, the community and other key stakeholders.
Any other recommendations for lawyers looking to transition their careers to focus on governance?

I found that the Governance Institute's internationally recognised postgraduate qualification provided me with the broad set of skills to speak with greater authority on governance matters.
Making time to study alongside a career is never easy – I studied via a mix of weeknight classes, distance learning and weekend workshops. But the most valuable aspect is the Governance Institute community. I have benefited enormously from networking with fellow students across all industries and backgrounds, many of whom remain in my circle of friends and contacts.
Most importantly, the Governance Institute postgraduate course led directly to my current governance role. 
---
Find out more about Governance Institute's leading postgraduate courses in governance and risk management at governanceinstitute.com.au/postgrad