Multi-site law firm becomes cloud efficient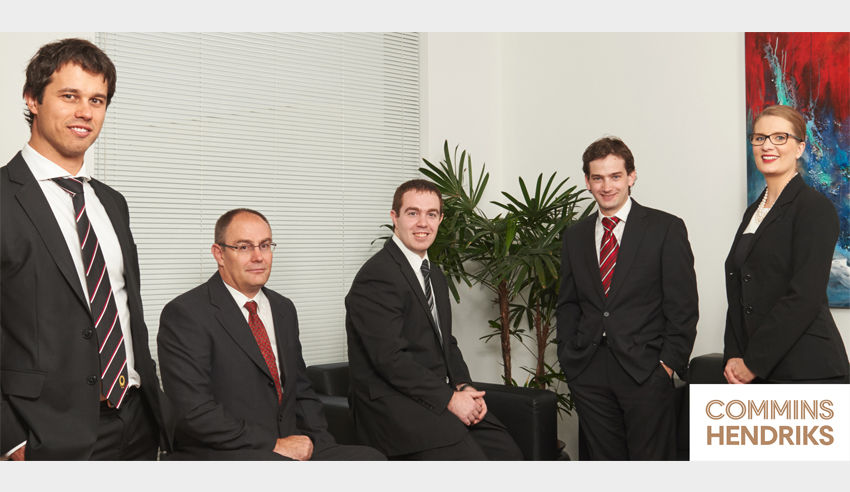 Promoted by Philips SpeechLive.

The solicitors of Commins Hendriks can now work anywhere anytime, after migrating to cloud based SpeechLive dictation solution.
Commins Hendriks Solicitors is a large law firm based in the Riverina region of New South Wales, Australia. Their aim is to provide quality legal advice and fair representation to all their clients on diverse legal matters. The law firm has their main office in WaggaWagga, as well as branches in five areas for regional clientele.
One virtual office
Being spread across several locations has been a challenge for Commins Hendriks. Their former dictation and transcription system did not allow them to be flexible as they were struggling to find a solution that supports location independent workflow and distribution of the workload between the offices to operate at optimum capacity and efficiency. Philips SpeechLive, the cloud based dictation system, was the perfect solution for them.
Philips SpeechLive allows users to dictate on their smartphone or from the web browser and manage those dictations in the cloud, hosted on an Australian server, virtually from anywhere without being constrained to a computer.
Lesley Lashbrook, Personal Assistant to CEO says, "The whole set-up makes it more efficient for us. Because we have a lot of satellite offices, we have a practice management system that everyone can create and access documents. So, if an author in one location sends out an email asking for typing availability, and someone in another location informs of their capacity, then we will instantly give them access to that author's work straight away."
Philip McIntosh, Chief Executive Officer, adds, "There is a surge of law firms migrating to cloud in recent times. For us, SpeechLivedelivered the flexibility we needed by enabling all staff to retrieve any dictation, irrespective of their location. There is no time delay."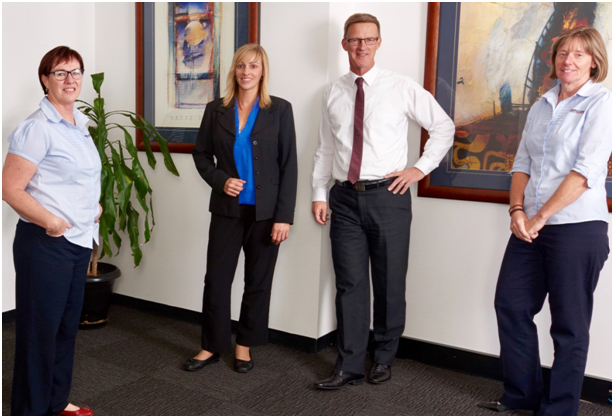 Philip McIntosh, Chief Executive Officer, Commins Hendriks, with some of his team members
Optimised resources
Commins Hendriks core team consists of 25 professional staff and a large team of support staffs. Despite being such a big law firm, they allow employees to have flexible work arrangements including working from home during maternity or carer leaves. On their old work system, unavailability of any trained staff meant seeking casuals to support during a spike in work load. Mr. McIntosh explains, "Because we have flexible work arrangements it was expensive to arrange individual software and license for staffs' home computers. But with SpeechLive, they log in online to access the dictation files. This has contributed to a faster turnaround of work."
Lesley further added, "We have several support staff who are on maternity leave and sometimes they can offer us a few hours a day. They have the expertise to do their work well and efficiently. All that they need is the headset and plug in the foot pedal."
Smooth transition
Lesley explained that despite having two generations of workforce, SpeechLive was easy to adopt. Their younger professionals use their smartphones to send dictations, and the more senior lawyers usePhilips Dictation software and their existing dictation devices to get similar benefits of SpeechLive. For their support staff, it was a seamless transition and only needed transcription set, consisting of a headset and foot control pedal, to start typing. Lesley added that it was easier for them to incorporateSpeechLive from an admin perspective as almost everything is cloud based these days.
To become cloud efficient, sign up for your 30 days free trial of Philips SpeechLive: https://www.speechlive.com/au/ .
Read more success stories: https://www.dictation.philips.com/au/success-stories/