The purposes and drawbacks of apprehended violence orders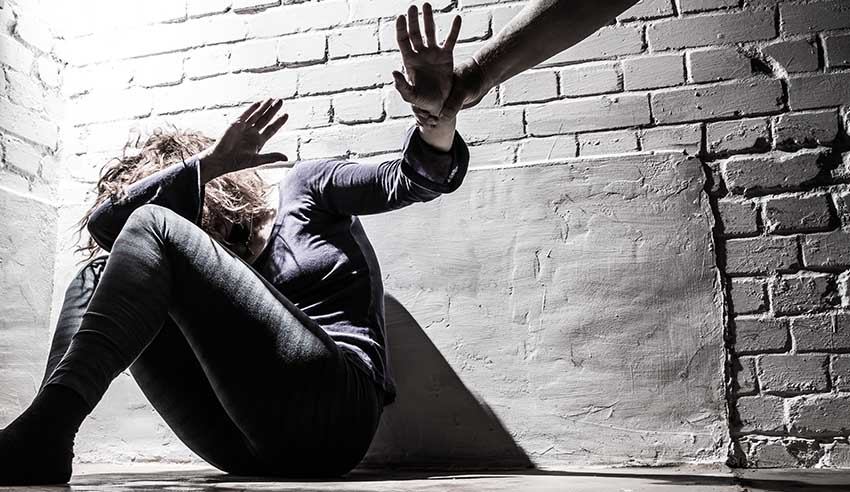 Promoted by National Criminal Lawyers®

As media reports reveal more murders of women, we are left contemplating the potential safeguards that could have been available to these unfortunate victims.
On Saturday the 25th of May, the body of 25-year-old Courtney Herron was found in a park in Melbourne. Since then, it has been reported that she is the 20th woman to be murdered this year in Australia so far, keeping up with the rate of brutal murders of women from last year. Other prominent cases of either violence, rape or murder that National Criminal Lawyers® have reported on earlier this year include the backpacker who was kidnapped, and the murder of Sydney dentist Preethi Reddy.
WHAT LEGAL PROTECTIONS DO WE HAVE IN PLACE FOR WOMEN?
It is well understood now that most perpetrators of abuse are known to their victims. Generally, sexual or violent abuse against a woman is acted out by someone close to them; a member of their family, partner, or a friend. The only protection women really have against perpetrators such as these, is a legal order aimed to protect individuals from violence, threats and harassment, known as an Apprehended Violence Order (AVO). There are two types of AVOs: domestic (ADVO) and personal (APVO). An ADVO protects individuals from a spouse, de facto partner, ex-partner, family member, carer or other person living in the same household. This essentially covers any relationship to the person that is domestic in nature. An APVO protects individuals from anyone who they are not in a domestic or family relationship with. An AVO is granted in the Local Court under Crimes (Domestic and Personal Violence) Act 2007 (NSW) ('the Act'). An AVO is a protection order that places conditions on a Defendant. Three mandatory conditions the defendant must comply with which are ordered by the Court are: not to assault, harass or threaten the protected person, not to intimidate the protected person, and not to stalk the protected person. The Court can impose any additional prohibitions or restrictions on the behaviour of the defendant if they deem them necessary to protect the person or any child involved.These conditions might prevent one from residing at home, or to keep a certain physical distance from the person who the order is protecting, and to not contact that person. The order protects the Person in Need of Protection (PINOP). If an AVO is breached, one can face criminal charges for breaching the Order under section 14 of the Act.
KINDS OF ORDERS, STATISTICS AND PENALTIES FOR BREACHING
There are three types of ADVOs; Provisional Orders, Interim Court Orders and Final Orders. Provisional orders are short-term ADVOs that can be granted in urgent situations without the matter having to be brought before the Court. An interim ADVO is a short-term order made by the Court which can extend a provisional order or put protection(s) in place for the victim until a final ADVO application can be considered by the Court. A final ADVO can be made by the Court after a defended hearing, if a defendant has been served with the ADVO documents but failed to appear in Court or in cases where both parties consent to the conditions specified in the Order. The duration of a final ADVO is specified by the Court and can be as long as the Court deems necessary to ensure the safety of the protected person, or 12 months if there is no date specified. The Bureau of Crime Statistics and Research (BOCSAR) has published statistics on the number of AVOs granted by the Court by order type from 2014 – 2018. In NSW, the number of final AVOs granted by the Court in 2014 was 26,482 for Domestic AVOs and 5430 for Personal AVOs. In 2018, there were 31,435 Domestic AVOs and 4323 Personal AVOs. One can see from these figures that there has been an increase of ADVOs and a decrease of PDVOs. BOCSAR has also published the breach rates of ADVOs by order type from July 2013 – June 2014. In this period, 5% of Provisional orders were breached, whilst 9.4% of Interim orders were breached, and 19.7% of Final orders were breached. If the defendant breaches any of the conditions outlined in the order than they can be arrested and charged with a criminal offence, attracting penalties of up to $5,500 and/or imprisonment for up to two years.
CIRCUMSTANCES WHERE ORDERS ARE NOT PREVENTATIVE
This type of protection does not account for incidences where a person who knows the female victim, lashes out in aggression once, resulting in serious injury or death. If there is no previous apprehension of violence, then no AVO can be put in place. AVOsare ordered by the Court after a complaint is made to the Police in respect of an incident, or multiple incidents, of abuse. If the Police make an assessment that a protection order is needed, this will be done. Urgent provisional orders can be applied for, however, by Police via telephone, fax or online when they believe someone is in need of immediate protection. The defendant is then required to appear in Court at a specified future date. Provisional orders remain in force until a further Court order becomes effective or, in the absence of a further order, 28 days after it was issued. An interim Court ADVO can be made in the Defendant's absence or even without their being given notice of the proceedings. This remains in force until the Court makes a final ADVO, the police withdraw the interim ADVO, or the Court dismisses the case. The unfortunate reality is, however, that a woman may be subject to violence or abuse by someone known to them, or a stranger, notwithstanding the repercussions of the criminal justice system. This is why the only way to address issues of violence against women is by education and conducting prevention campaigns.
SOME POSITIVE NOTES
Notably, BOCSAR has published some results from different studies about the effectiveness of ADVOs where they are applicable in a case. Women have reported "significant reductions in stalking, threats of physical assaults, verbal abuse, nuisance phone calls and other forms of intimidation/harassment in the 4 weeks immediately after the ADVO was serve on the defendant. The positive changes were even apparent amongst victims who maintained contact with the defendant and were still evident 6 months after the order was issued." This was backed up by further research and it was stated that these orders are still useful for improving the safety of most victims, even without specialist legal advice. It is positive that these results have been indicated and if we can continue to push for reforms based on this research it looks as though a brighter future is ahead for vulnerable people. These reforms should focus on how to address AVO breaches as the statistics of these are still quite high.