Automate legal invoice review and billing guideline checks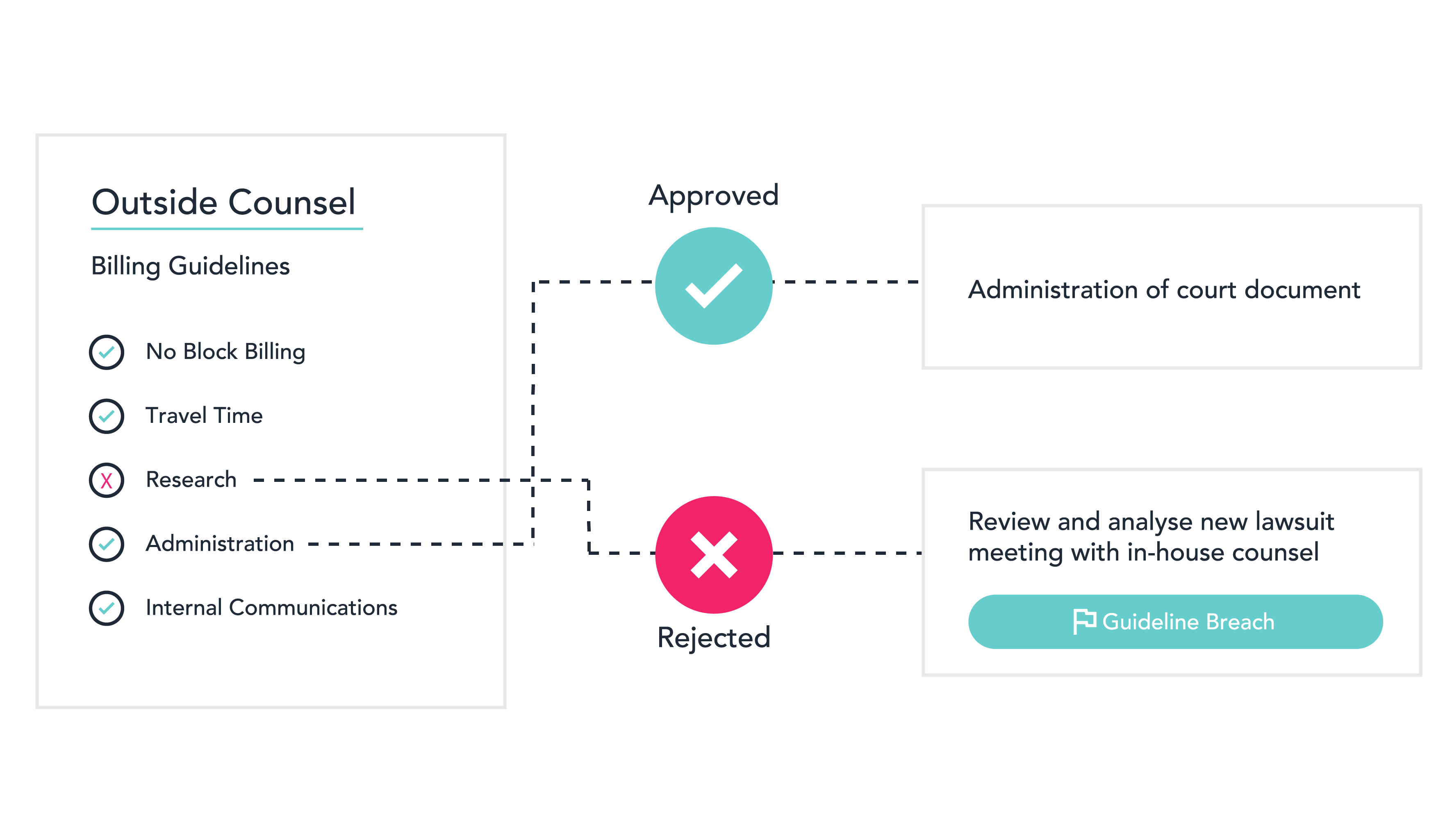 Promoted by Brightflag.
How to automate your outside counsel invoice review and billing guideline checks.
Reviewing invoices from outside counsel against billing guidelines is part of the job description for corporate legal teams. Unfortunately, it's both time consuming and not high up on the list of work you want corporate lawyers doing. What if you could automate invoice review and take it off their desk? With new technology, now you can.
A.I. powered legal software is helping modern legal teams to:
Remove manual invoice review so lawyers can spend less time on admin and more giving trusted advice



A.I. powered ELM systems can now read the individual narrative line item descriptions of your outside counsels' invoices. Instead of taking up your corporate lawyers' working week with tedious invoice review A.I. can now review your invoices and either approve or reject based on rules you set up.


There's also a newfound confidence in the accuracy of the review. This is because the line items themselves are read instead of the system relying on industry codes or keywords to categorise the work done. If there was a mistaken code assigned to a line on the invoice the artificial intelligence is now intelligent enough to correct it for you.



Automatically enforce billing guidelines and use data to continuously improve guidelines



New e-billing systems allow teams to implement custom billing guidelines suited to their organisation. Multiple sets of guidelines can be configured for different types of legal work, from litigation to employment. When invoices' narrative line items are reviewed they're compared to your billing guidelines - every time. As more invoices are reviewed your system builds up a picture of how your guidelines are applied. If you ever need to review and update your guidelines there's information available to point you in the right direction.



Get full visibility on legal spend across the legal department



Instead of needing your lawyers to sift through emails to find all invoices related to a matter you can now allow your outside counsel to submit invoices through their own portal in PDF or LEDES format. All of your legal spend is contained in one system. Automatic requests for accruals updates sent by your e-billing system to your law firms ensures you can see the full extent of what you're spending on legal service delivery.



Build better relationships with law firms thanks to fast e-billing



By speeding up the invoice review process you're reducing the time it takes your law firms and ALSPs to get paid. That means less conversations about outstanding invoices and more time collaborating on the legal work that matters.
See for yourself by downloading Brightflag's webinar. Alex Kelly, Brightflag's COO who was previously a corporate lawyer, provides real world examples of how corporate legal teams like Telstra are using automated invoice review to become more efficient with their legal work and get better visibility of their spend.