How e-signing can help your firm grow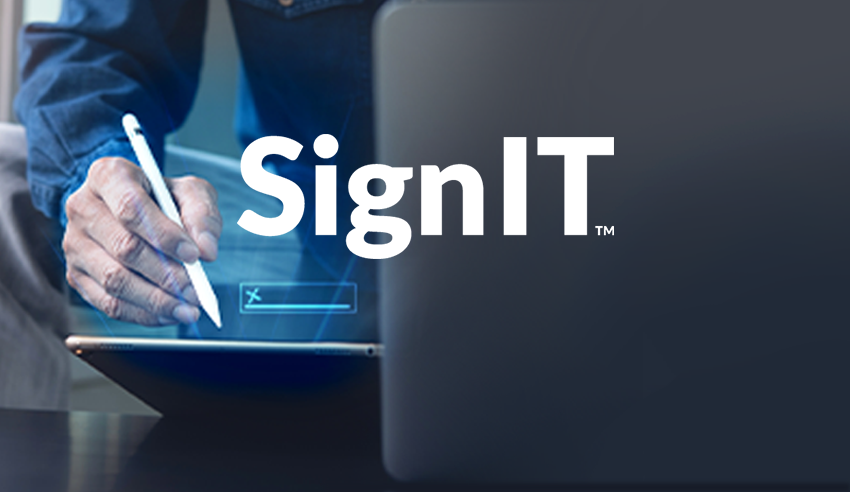 Promoted by InfoTrack.

E-signatures are fast becoming a way to agree to contractual documentation. Here's why you should incorporate it into your firm.
Recently, household name Bankwest introduced e-signing on home loans. The bank hopes that their new digital signing service will "potentially reduce home loan application times from almost a fortnight to a matter of days." The reason for this shift towards digital is to keep up with customer demand.
"Customer needs are changing fast and we're prioritising investment in our digital and broker offering to ensure we can continue to meet customer and community expectations. E-signing enables customers to sign and return their documents in a matter of hours and the e-signature can even be made on a smart phone; it's simply a better experience for customers."
In August, InfoTrack conducted a survey asking our clients what they would like to learn more about to increase efficiencies and make their firm more productive. 58% of respondents said e-signing would be a key contributor to helping them service their clients better. 
To keep up with client demand and deliver on the 24/7 nature of doing business, InfoTrack developed SignIT, electronic signing software facilitated through DocuSign, the market-leader in eSignatures.
How does it work?
When you use SignIT, a secure link to the document is sent via email to your client and can only be accessed through that email, providing the added layer of security that is an email password. DocuSign tracks metadata behind each signature to verify time, place, and IP address, which can provide evidence as to who signed, on which device and where in the world.
Is it safe?
Electronic signatures provide more security and leave a strong evidence trail in comparison to ink on paper. When a document is e-signed, you can see when the document was received, when it was accessed and on what device the documentation was signed and returned.
If you don't feel that email security is safe enough, SignIT also offer SMS verification. This is an optional feature where you can select to have SMS authentication. When signatures have been requested and the email accessed by the recipient, they will be prompted to select the mobile number and 'send SMS'. An authentication code will be sent to the provided mobile number, which can then be used to access the document for signing. This added layer of authentication demonstrates InfoTrack's commitment to keeping you and your client's safe from cyber security hacks.
Benefits of e-signing
InfoTrack clients who have used SignIT, report that it reduces manual labour associated with conveyancing paperwork.
During our survey, one challenge clients nominated with the replacement of e-signing over more traditional methods, is the perceived reduction in client relationships. E-signing reduces the need for clients to come to your office for face to face signing. This makes the method more convenient for them. Yet, there is some concern that reducing the face to face element of signing important documents like contracts, may take away from the seriousness of signing such significant documentation. Yet, valuable client relationships can still exist when e-signing is implemented. You can still bring your client in to e-sign documents. This gives you the opportunity to explain any complex or confusing elements of property contracts in order for your client to understand the gravity of what they are signing.
Furthermore, should your client to choose to e-sign away from your office, SignIT gives status updates and automatically notifies all involved parties once a document is signed. This can enhance client relationships, as your clients will know where their property contract is up to. This added level of transparency makes your clients feel they are being kept in the loop thereby demonstrating your superior level of service.
Ultimately, e-signing of property documentation shows the legal and finance industries coming up speed on the 24/7 demands of clients. This means you can provide more immediate service to your clients, enhancing your relationship with them. With this in mind, e-signing can positively impact your firm in increasing productivity, allowing you more time to further enhance client relationships and grow your firm.
For more information on SignIT or to request a demo, visit https://www.infotrack.com.au/products/signit-esigning/