The Future of Dictation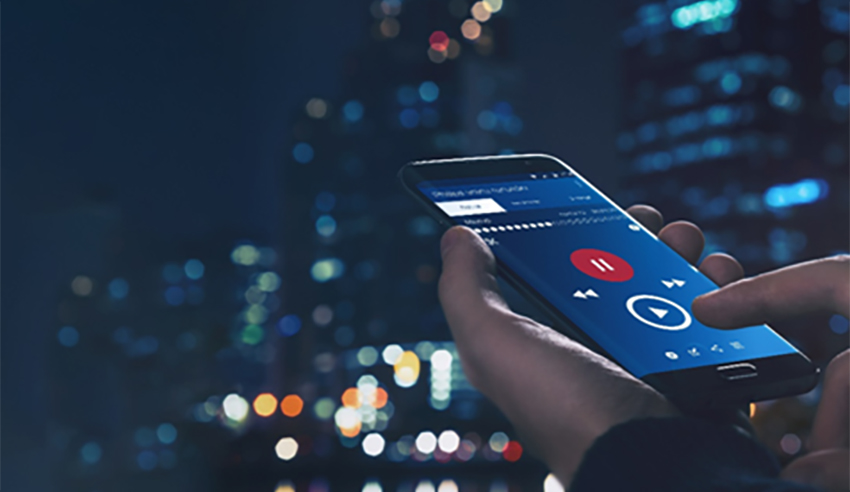 Promoted by Philips SpeechLive.
There has been a recent surge in Australian law firms migrating to cloud technology for their practices, as almost everything is cloud-based.
The concept of dictating is nothing new for legal professionals. From cassette recorders to digital Dictaphones to mobile apps, digital dictation has seen a progressive change from being desk bound to cloud-based. In fact, Australian professionals have adopted cloud dictation technology faster than their global counterparts.   Here are five efficiency drivers on how cloud-based dictation is delivering major productivity gains.
Location, irrelevant
Solicitors are now dictation mobile. Whether they are in their car or walking out of court, they can dictate information while it's still fresh in mind. There is no hassle about back-logs or going to work to hand in dictations to the typists anymore. With just a smartphone app, they can dictate from anywhere in the world, and send it to staff immediately. Leveraging the use of technology can make work more manageable and time efficient.
The virtual office
Most law firms face the challenge of having offices across multiple locations. Previously, these different offices operated in silos because they relied on desktop dictation workflow software. There would be different people working from locations without any cohesion. It was even more difficult to manage if the staffs were working as casuals or at different times. A cloud based dictation solution allows for dynamic distribution of workload, flexibility for support staff to work on-premise or off-site thereby optimizing all available resources.It fosters a culture of collaboration, mutual support, and teamwork.
Improve work-life balance
Legal professionals have unforgiving workloads, and it can be stressful working in a high-pressure environment. Recent studies have shown legal professionals suffering from burnouts, as they find little time for themselves. Thanks to technology-enabled workflow, professional dictation apps and cloud-based solutions, solicitors are now able to cope better with the documentation demands of their profession allowing them to free up time for things that matter the most – themselves and their families. 
Stay updated
Computer operating systems are constantly updated to introduce new features and prevent unwarranted security mishaps. A major software upgrade can leave law practices on traditional dictation workflow systems with massive downtime. Even all dictation devices might need replacement, which could be quite an investment.  These challenges can be disruptive for any practice. The nice thing about cloud based solution is that upgrades happen in the service provider's platform, sparing firms of unplanned upgrade costs and downtime hassles. Using an always up-to-dated service ensures that the workflow runs smoothly and reliably. 
Environment friendly
We all should do our bit for the environment. For dictation-heavy legal firms, it could mean lot of printing. Excessive printing is detrimental to the environment and it can benefit if organizations minimize their printing needs. Having documents secured in the cloud means better accessibility and an efficient document management system because one can document, save and retrieve their files as per their workflow. By going cloud-based dictation, solicitors can also just make use of their smartphones instead of their old dictaphones.  One less device manufactured means one less item that will eventually find it's way to the scrap heap.  
Regardless of the size and scale of one's law practice, leveraging the latest technology on dictation workflow can increase productivity, improve efficiency and offer work flexibility to the legal professionals.