Why all lawyers are at risk of vicarious trauma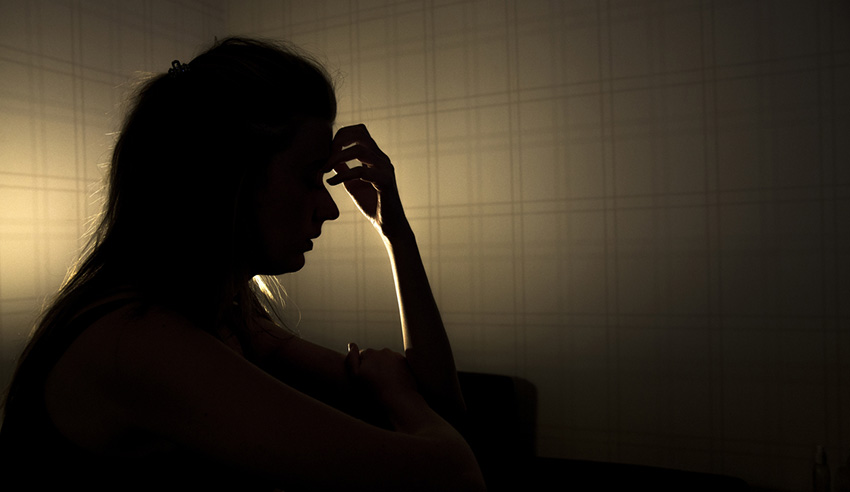 Promoted by the Law Society of NSW
Dealing with a huge case load, long hours and traumatic material is an every-day occurrence in the legal profession. Consequently, lawyers are at a high risk of suffering vicarious trauma.
Jo Cohen, Senior Training and Services Coordinator at the Blue Knot Foundation, warns that nobody is immune, and it is essential to implement strategies before it's too late.
Vicarious trauma is defined as "the negative transformation in the helper that results from empathic engagement with trauma survivors and their traumatic material, combined with a commitment or responsibility to help them".1 
Lawyers are particularly at risk because they're often exposed to horrific stories and images from their clients. Repetitive exposure to traumatic material can trigger personal trauma.
For instance, a lawyer who experienced trauma 10 years ago may be triggered by their client's recent traumatic experience, particularly if it relates to their own trauma. This can affect their wellbeing and cause flashbacks, memory lapses, and issues with loved ones.
Cohen explains that trauma is a continuum and can quickly creep to extreme levels.
"First, there's compassionate fatigue, then there's burnout – and at the end of the spectrum is vicarious trauma," she says.
The danger of vicarious trauma is that it is rooted in deep memory, which can trigger a range of mental health challenges. Additionally, people often aren't sympathetic to it because they can't see it.
"Vicarious trauma is seen as taboo. People think, 'Well, it happened 10 years ago, why are you impacted by this?'" says Cohen.
Lawyers are particularly susceptible to vicarious trauma when self-care is not prioritised and professional boundaries aren't in place, she adds.
"The role of a lawyer is not to be a counsellor."
But she admits it's difficult to establish these boundaries when you're working long hours, managing a large case load, and have unrealistic expectations placed on you. These conditions are common in the legal profession, causing burnout and leaving lawyers vulnerable to vicarious trauma. 
Cohen encourages lawyers to look at their case load and consider what might be a challenge for them personally so they can implement appropriate strategies. Ultimately, though, self-care is fundamental to preventing vicarious trauma.
"It is an ethical imperative for all workers to prioritise self-care, but especially those working with complex trauma," says Cohen.
In collaboration with the Blue Knot Foundation, the Law Society of NSW is offering a half-day CPD seminar on 25 March 2020 educating and providing strategies to prevent vicarious trauma. Presented by Julie Dombrowski, a registered psychologist and trainer at the Blue Knot Foundation, this interactive seminar encourages conversation in a safe environment.
The Law Society of NSW will be running this 3.5 CPD unit seminar from 9.00am-1.00pm on Wednesday 25 March 2020.
For more information and to register see: Blue Knot Foundation: managing vicarious trauma
1Pearlman and Caringi, 2009, 202-203