Battle COVID-19 uncertainty and keep your firm open for business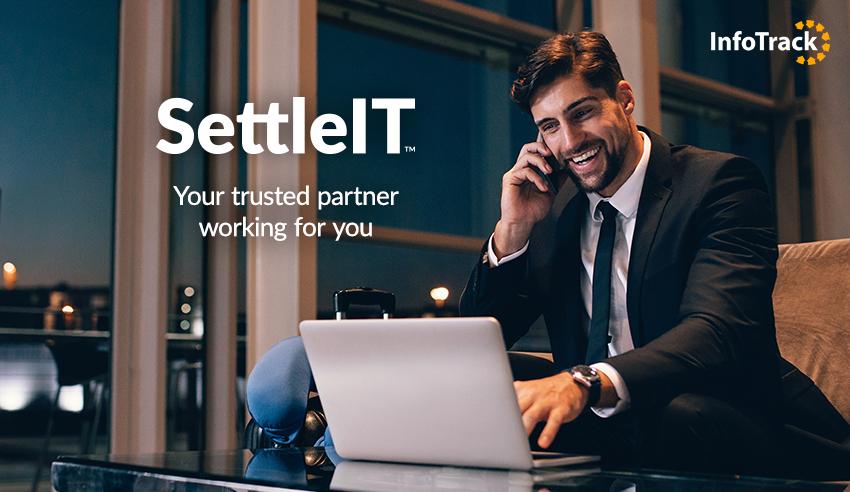 Promoted by InfoTrack
Keep your property settlements moving forward despite property market unpredictability.
As COVID-19 continues to create uncertainty amongst many industries across Australia, it makes sense that the property market is being affected as well. There is the assumption that people are not willing to complete their property move or make such a large change during these uncertain times, especially as we are forced to social distance and not attend large public gatherings including auctions. However, real estate agents are cleverly moving the industry forward with virtual home viewings, video auctions or sale through private treaty and are seeing results.
The good news for property lawyers and conveyancers is that they can still progress property settlements despite cancelled auctions and social distancing. Some states have had mandated electronic settlements for some time, while others are being forced to make the shift from manual to electronic settlements quickly, unexpectedly and without much support. Whether you have never completed an electronic settlement before or don't have the time or capacity to complete the administration required, your firm can remain open for business as you assist your clients to settle their new property without needing to meet face to face.
How can your firm remain open for business during these challenging times?
What we're seeing is that technology and solutions to help you maintain business as usual are king. This means:
• Lean on your technology provider for support to transition to e-conveyancing. The latest e-conveyancing technology is helping to minimise face to face interactions, keeping everyone safe.
• Implement cloud-based solutions that you can access anywhere at any time. There's no need to work from the office when you can maintain business as usual from any remote location.
• Embrace innovative, leading legal technology which not only helps you today to settle properties for your clients, but allows you to stay ahead of your competitors in the future.
One such innovative solution to assist you to settle properties remotely is SettleIT. InfoTrack's purpose-built electronic settlement service allows you to outsource any upcoming property settlement, sharing the load on the administrative aspects of conveyancing, post unconditional contract exchange. With one click, you can book an Australian-based, SettleIT agent who will act under your instructions and provide a personalised fixed-price service. Electronic settlements can be instigated from your home office, today.
Your matters don't need to be put on hold simply because face to face meetings stop. In an effort to support the profession during these times of upheaval, InfoTrack has launched the Transition to e-Conveyancing COVID-19 Care Package which aims to remove the financial concerns and expedite the adoption of essential technology as a business continuity plan for our clients. As part of this care package, InfoTrack offers new or existing clients who have never used SettleIT before, complimentary electronic settlements until May 25, 2020. While the ELNO fee will still apply, the service fee for each transaction has been waived during this time.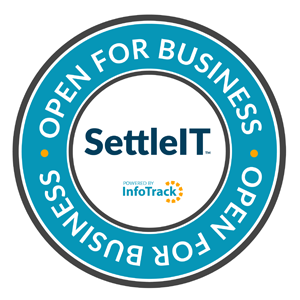 Similarly, InfoTrack's' Open for Business' marketing toolkit will help current users of SettleIT share with their networks that they are equipped to settle properties electronically. This allows your firm to conduct business remotely and thus safely during a time where health is paramount. Once your firm is using SettleIT, simply add the 'Open for Business' badge to your email signature and in your social media profiles and posts.
To get a better understanding of how SettleIT works, a short demonstration video is readily available. To find out more or for a personalised, complimentary demonstration, get started with InfoTrack today.

About InfoTrack
InfoTrack is the leading innovator in legal technology. We provide an integrated platform that enables our clients to find, analyse, organise and communicate information efficiently and effectively. InfoTrack has been at the forefront helping businesses through technology innovation for over 19 years and has a deep understanding of the legal conveyancing industry with over 8,000 legal clients across Australia.