Bobby Gill: How Businesses Can Protect Their Cashflow During COVID-19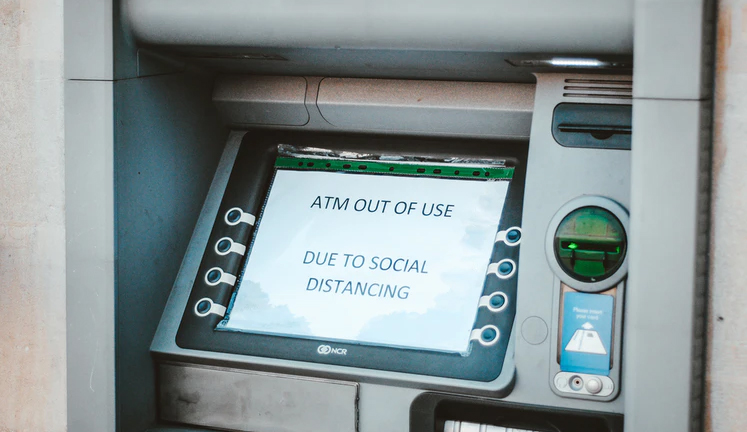 Promoted by GC Wealth.
COVID-19 has drastically changed how businesses are generating revenue. Here are some tips on how to maintain your cashflow.
Businesses all over the world are treading in completely uncharted territory due to the coronavirus pandemic. Numerous organizations have authorized remote work to continue operating and generating revenue.
On the other hand, many small businesses have permanently closed their doors. The current economic environment is too harsh for most smaller organizations.
It's a challenging time for everyone. However, that doesn't mean that you should simply wait out the storm and do nothing to protect your cash-flow. You need to keep monitoring and managing it, making sure you stay afloat.
Only then can you both survive and thrive, not only during a crisis but also when the dust finally settles.
Here are the most important steps you should take to protect your cash-flow.
Identify and Mitigate Potential Risks
Almost every business is always at some kind of risk. You simply can't predict the future. Trends and consumer behavior change, so you can never know for sure what awaits around the corner.
But in times of crisis, identifying and mitigating potential risks is of utmost importance.
For instance, you may need to furlough some employees for a while. You also need to consider potential technology and data risks if most or all of your employees are working remotely.
Once you know what risks could impact your business, create a risk register. Determine the potential business impact of each risk, and make an action plan for mitigating them.
Make sure you keep monitoring the risky areas because a lot of things could change. Stay on top of all changes to know when you might need to adjust your action plan.
Prioritize Your Expenses
Even if you've temporarily shut your business doors, you still have lots of cash pouring out. You need to keep providing your accounts payable, which includes suppliers, accountants, utilities, and legal services.
There are also salaries, rent, contractors, subscriptions for various software solutions, and more. You need to consider any ongoing debts, too, such as credit lines.
While some of your accounts payable can't wait, you may be able to postpone other expenses.
That's why you need to prioritize them first. Consider their urgency and importance, and put a brake on those that don't affect your business operations, such as perks.
When it comes to urgent and important costs, see if you can downgrade them.
As Bobby says, for instance, you can get in touch with your suppliers to renegotiate the terms of payment for the time being. They're more likely to accept a price reduction or payment terms extension than to lose you as a customer.
The same goes for banks and other lenders, as well as landlords. Contact them to see if they're willing to loosen the repayment terms.
Stay on Top of Your Accounts Receivable
To protect your cash-flow, you also need to monitor your accounts receivable. Of course, that's the case if your business offers goods or services that don't require instant payment.
You need to stay on top of all your invoices, making sure your debtors provide their payments on time. That'll help you maintain the necessary liquidity so that you can continue growing your business, even during the crisis.
Seek Government Support
Every government in the world is offering some level of support to businesses during the COVID-19 crisis. Don't shy away from accessing that support, as it'll certainly mean a lot for your business continuity and growth.
The US Government's coronavirus SBA support includes several programs.
One of them is the Paycheck Protection Program, which provides $350 billion in forgivable loans. Another includes providing advances on SBA disaster loans, which you never have to pay back. The third includes forgiving existing non-disaster SBA loan installments for six months.
The US SBA also provides coronavirus guides and loan resources, so be sure to check those out.
There's also coronavirus tax relief for businesses. You now have until July 15, 2020, to pay your income taxes.
The UK has reduced its tax revenue significantly during COVID-19. It allows businesses to reduce capital gains tax, and it provides a VAT and income tax for three months. It also provides SSP relief packages, coronavirus business interruption loans, the HMRC Time to Pay Scheme, and more.
Set Up a Trust
One of the best ways to protect your cash-flow during a crisis is to run your business through a trust.
You can protect your wealth and assets from various risks and potential losses. That's because trust limits personal liability.
The regulatory requirements are much more favorable when it comes to trust funds. Taxes are also lower, which means you can save more of your hard-earned money.
With it, you can manage your personal wealth and ensure financial stability for future generations. Make sure you have a solid succession plan in place to ensure long-term wealth protection and preservation.
To Conclude
A wealth management expert can help you not only stay afloat but also thrive during challenging times. We have just the right professional that you should consider. Check out GC Wealth for more information.
Whatever you decide, be sure to follow all the tips above. They'll help you weather the storm, and perhaps even come out of it completely unscathed.
About Bobby Gill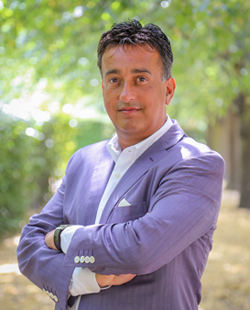 Bobby Gill is a successful entrepreneur with his own Private Wealth Strategy firm in London, UK, GC Wealth. He utilizes his business acumen to help private clients focus on wealth management and protection. Bobby Gill advises high net worth individuals on the best strategies to protect and preserve their wealth.
Until 2009, he was a corporate finance lawyer working with some of the largest international private client law firms. The most notable include the Magic Circle law firm Allen & Overy in London and King & Wood Mallesons in Sydney. He has also worked with world-renowned innovators like Citibank and Vodafone.
Through GC Wealth, Bobby Gill has worked with hundreds of high net worth individuals to help them protect their assets, wealth, and cash-flow. We highly recommend you get in touch with him to see for yourself how he can help your business grow.