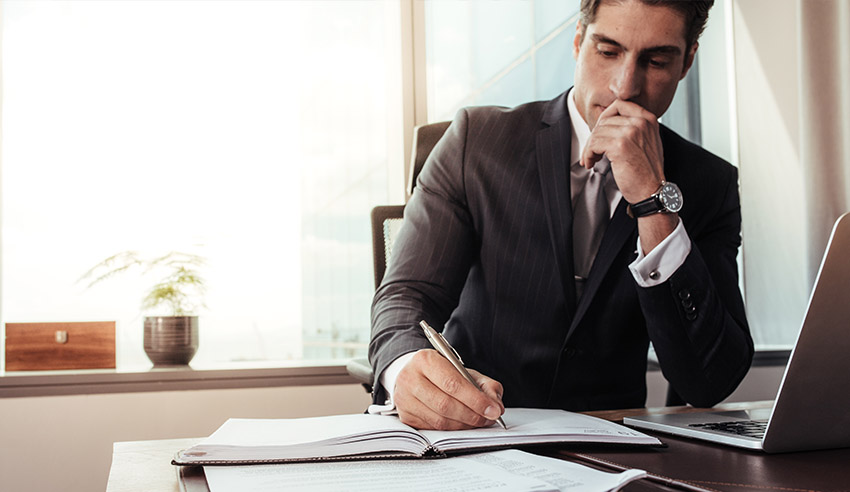 Promoted by Legal Home Loans
Interest rates are at an all-time low, property prices are plateauing, and you've been thinking it might be a good time to buy. But, you're self-employed and you've heard different things about how you can get a home loan. What do you really need to know?
With tax-time here, it's a great moment to pause and review your finances. Read on to find out what to expect and how to best prepare yourself to get that loan application approved.
Barristers
You'll require sole-trader tax returns. The most recent two years are required under most credit policies, however, there are exceptions based on previous employment history in the legal sector.
Net profit or taxable income is the most important piece of supporting evidence to secure your borrowing power.
If you are new to the Bar or have seen an uptick in income in the last year, you will benefit from lodging your tax returns earlier to support any applications for finance.
Credit policies vary. Some lenders will use your most recent year, some will use an average of the past two years, and some will use the lower of the past two. This could result in a huge swing in your borrowing capacity, so it is important to seek the right advice before submitting an application.
Tax returns are most important for chambers finance as well. If it seems as though a room may become available, it is better to have your tax return ready for the finance side of things.
Borrowings within your practice will be applied as personal commitments in most circumstances.
Partners
Depending on the firm you work for, your tax returns may not be required. You may be able to supply a CFO letter confirming equity draws as income verification.
Some lenders will require tax returns, though, so it is best to check prior to submitting an application.
CFO letters used for income verification typically will consist of income earned in the last financial year, so are most relevant for lenders' assessment at tax time.
If you are looking to borrow, be wary of distributing through family trusts to adult children or family members (excluding your spouse), as some banks will not view this as income attributable to you.
Firm owners
Most banks will attribute profit earned by the firm as well as the wage you pay yourself as income verification.
If you are a less-than-50% shareholder, be wary that some banks will not take profit earned by the firm into account.
Borrowing within the firm (asset finance, working capital, business loans) will be applied by some banks to your personal commitments. This is not the case with all lenders however, so it is best to know prior to submitting any applications.
As also mentioned for Partners, if you are intending to borrow money, be wary of distributing through family trusts to adult children or family members (excluding spouse) as some banks will not view this as income attributable to you.
As a self-employed legal professional, going direct to banks can result in frustration, disappointment, and misinformation. To ensure the best possible result for your unique financial situation, speaking to a knowledgeable broker can make a world of difference.
Legal Home Loans are Australia's only mortgage and finance broking firm that specialise in lending to lawyers. Whether you're an associate, managing partner, or sole practitioner, we understand your profession and serve legal professionals of all levels. Speak to us today to kick start your lending goals – it only takes 15 minutes over the phone.
(02) 9030 0420
This email address is being protected from spambots. You need JavaScript enabled to view it.