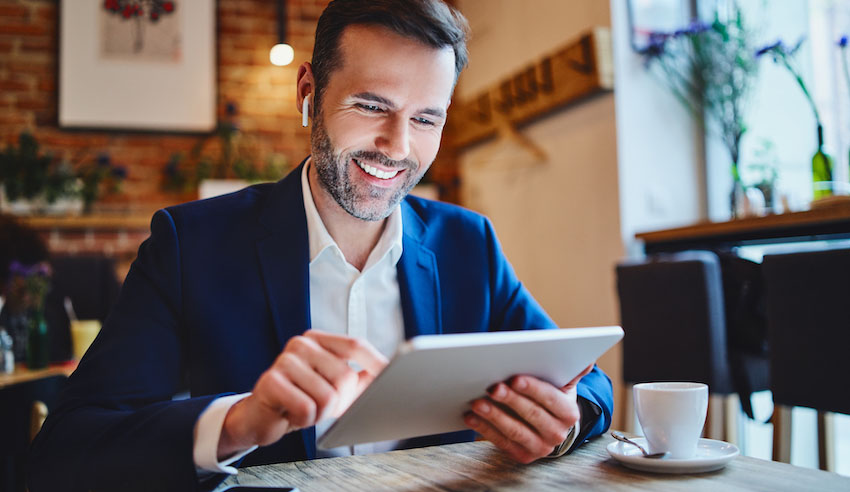 Promoted by Westpac
The COVID-19 pandemic has changed the way the business world operates – and the impact to the professional services industry has been significant.
The lockdown, combined with social distancing regulations, has significantly disrupted day-to-day business operations impacting revenue streams, business forecasting and placing mounting pressure on organisations to ensure they have sufficient working capital. 
Maintaining cash flow became a major hurdle for firms as face-to-face consultation broke down and organisations had to respond to remote working. Equally, some firms were not set up to process online payments as a result of not having implemented payment gateways. 
Overall, the pandemic brought to light many critical gaps in firms' operating structures that need to be addressed. The disruption caused by COVID-19 presents a real opportunity for businesses to make changes that could help future-proof their operating model. 
Despite the easing of restrictions, the reality is that legal and accounting firms will need to have a digitised approach to their business models, helping them continually adapt during the transition to the next phase of COVID-19.
For many, this has included investing in technology and innovative operational processes. A recent study by Alpha Creates found that 25 of the leading 50 Australian law firms have hired or appointed an innovation specialist or established an innovation committee. 
Crucially, legal and accounting firms are having to consider how they are set up for conducting business online. Firms that had already implemented more sophisticated transaction banking systems, like a payment gateway, have been able to better manage their cashflow during the pandemic. 
These transactional banking solutions automate accounts payable processes to help streamline cash management and reduce manual handling. Digital payments also provide greater transparency, which is vital in times of uncertainty. 
Smart solutions like FeeSynergy Collect, which is powered by Westpac's PayWay solution can further arm organisations with an end-to-end automated debtor management platform. Arguably, the biggest financial asset on firms' balance sheet is their debtors. These solutions help to drive greater efficiencies in companies' systems and processes, streamline payables, reduced debtor days and provide cost savings in staffing hours. Firms' customers also benefit as they can make payments online easily and securely. 
The pandemic further presents corporate governance and compliance issues which need to be addressed to protect businesses from risk. The move to remote working has triggered a wave of cybersecurity issues as employees no longer work from a centralised, secure environment and computer systems are distributed.  
Further, the ability for firms to execute cash management tasks securely and protect their customers' information has become challenged. As remote working structures become more commonplace, a strict focus on establishing a robust financial and cybercrime framework has never been more important. 
Web-based products like FeeSynergy comply with the Payment Card Industry Data Security (PCI DSS) standard to enhance payment account data security. The online payment gateway is also reinforced by 3D secure to provide an extra layer of protections for online payments.
While economic recovery is underway, it is uncertain how long it will take. Since February, Westpac has helped nearly 40,000 business customers with a range of measures to help them navigate through the crisis, including loan repayment deferrals, unsecured loans and merchant terminal rental fee refunds. 
Looking to the remainder of 2020 and beyond, it's essential that businesses establish the right operations to maintain cash flow and maximise working capital – the lifeblood of sustainable business. 
Westpac is here to help and support your business navigate get through these uncertain times. For more information on how Westpac can help support your organisation, please visit our professional business services website. 
Additional information about how Westpac can help businesses impacted by COVID-19 is available on Westpac's COVID-19: Help for business customers.
*This information is general in nature and has been prepared without taking your objectives, needs and overall financial situation into account. For this reason, you should consider the appropriateness for the information to your own circumstances and, if necessary, seek appropriate professional advice.