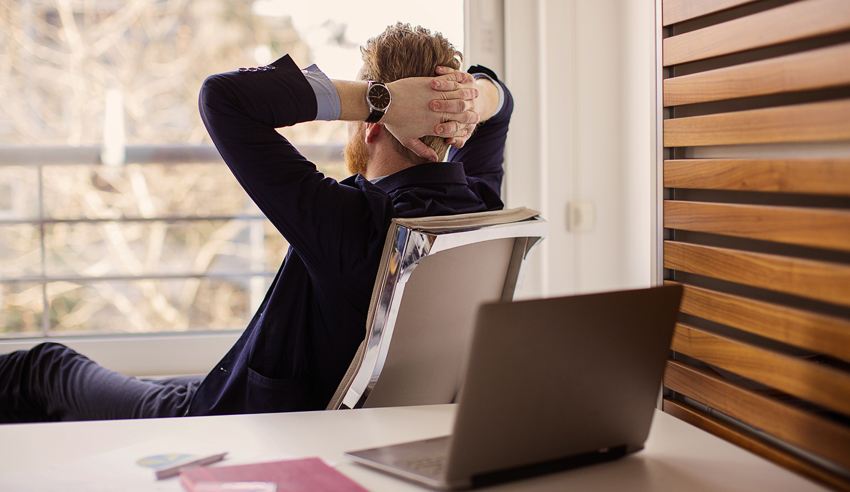 Promoted by Westpac
The COVID-19 pandemic is having a significant impact on legal firms with many facing unprecedented challenges to continue business operations. With the future workplace still an uncertainty, firms are focusing on digitising their business.
In response to the outbreak, the health and wellness of staff continues to be a key priority and the change to remote working has been a positive move for many organisations and their staff. Employees continue to work productively from home but have more flexibility to fit their work schedule around their daily life – providing them with balance to fulfil their work duties but at a time and location that suits them.
Legal firms across Australia are now embracing the change to remote working and some are considering it as a permanent arrangement to their business model.
For legal firms, such as Cornwalls Law + More, this meant adapting their business model to enable staff to work from home rather than in a centralised office space. By making use of virtual meetings – such as Zoom – the Cornwalls team quickly enabled a platform for continued communication, which minimised disruption to operations.
Remote working is now something that Cornwalls will likely continue to offer staff post-COVID. 
This investment in technology isn't only limited to video calling. Adopting a digitised approach can help maintain cash flow and streamline business operations. Legal firms who traditionally took payments in their office now need to think about how they can manage payments through an online gateway.
Sophisticated transaction systems like FeeSynergy Collect, which is integrated with Westpac's Pay Way solution, can help to drive greater efficiencies in companies systems and processes by reducing manual handling and streamline payables.FeeSynergy Collect enables digital payments to be made across multiple channels including credit card, direct debit, EFT/Direct Credit, BPay, PayPal.
The system can also help to reduce the time spent chasing clients and debtors by 80% with friendly automatic email reminders sent directly to them – one of the main factors that led to Cornwalls implementation of the platform. CEO and Partner of Cornwalls, LeventShevki, said:"Maintaining positive cash flow is vital during these uncertain times. The system sends clients automatic reminders for bill payment which can help identify issues with the invoice ahead of its due date. Clients can also click on the email to make payment via the payment gateway, which streamlines efficiencies and reduces the need for follow-ups."
As the COVID-19 crisis rumbles on, firms should continue to review their business model to set up for a digital world. Investment in technology that is supported by astute business processes, such as such as debtor management systems, will increase cash flow and free up more time to focus on service delivery – also allowing for greater security protection.
With a more digital firm comes the rising threat of cybercrime. In a remote working environment, cyber criminals are targeting organisations' in an attempt to take advantage of weakened computer systems and business' structure. Employees are receiving larger volumes of scams since COVID began as fraudsters attempt to retrieve highly confidential information.
Organisations are adopting wider governance controls to help them understand the biggest threats and risks. More information can be found in Westpac's Beyond 2020 report which cites research1 revealing the top five security control measures that grew in adoption over the past three years to limit cybercrime. These include:
Establishing a chief security officer
Implementing security operations centre
Rolling our security awareness programs
Performing regular third party/vendor risk assessment
Implementation of cyber incident response plans
The trend towards a cash-less society is only set to grow. Digital payments and the use of payment gateways channels will be an important tool for business to maintain their cash flow. But with the rise of digital payments, it's important for firms to consider their cybersecurity capabilities to limit the financial risk to their business both now and in the future. Web-based products like FeeSynergy comply with the Payment Card Industry Data Security (PCI DSS) standard to enhance payment account data security and the online payment gateway is also reinforced by 3D secure to provide an extra layer of protections for online payments.
Regardless of the short or long-term challenges presented by the crisis, one thing remains clear – the industry has been reshaped and a return to the status quo of an office-based environment is in question. Embracing a digital world can bring new opportunities to businesses and help to set them up for longer term, sustainable growth.
Cornwalls is one of Australia's oldest and most respected independent law firms. The firm offers a full range of commercial law services, with offices in Melbourne, Sydney and Brisbane.
Since February, Westpac has helped nearly 40,000 business customers with a range of measures to help them navigate through the crisis, including loan repayment deferrals, unsecured loans and merchant terminal rental fee refunds.
Westpac is here to help businesses get through these challenging times. To find out how Westpac can support your business during COVID-19, visit our business support page: https://www.westpac.com.au/help/disaster-relief/coronavirus/business/. More information can also be found on Westpac's 'Managing and Optimising Working Capital' webcast series.
*This information is general in nature and has been prepared without taking your objectives, needs and overall financial situation into account. For this reason, you should consider the appropriateness for the information to your own circumstances and, if necessary, seek appropriate professional advice.
[1]2019 Cyber Security Survey Report, BDO and AusCER