5 Reasons We Need a Better Understanding of Contract Law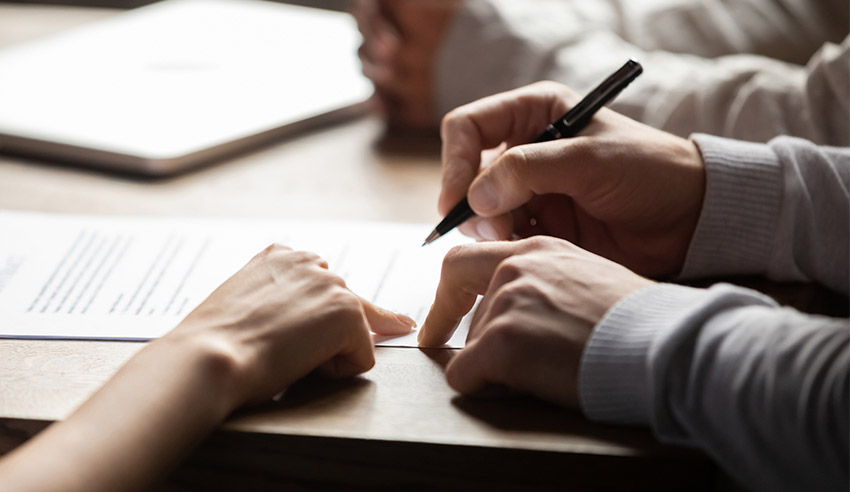 Promoted by Southern Cross University
How do Carbolic Smoke Balls affect your contracts? Brush up on these 5 categories of Contract Law to find out.
Think back to the last contract you signed. How well did you understood the ramifications and possible pitfalls of what you were agreeing to?
Most of us have made commitments bound by contract law without any legal training or consultation at some time. Maybe it was an employment agreement for your first job. Hopefully it wasn't a long-term supply agreement with a multinational.
No matter how broad your legal knowledge is, most of us can improve our career prospects and lives with a better understanding of contract law.
What is contract law?
Contract law is a broad collection of statute law and precedents that govern contracts. Businesses enter into contracts for sales, purchases, agreements with third parties and many other reasons. So, contract law impacts every single business in Australia.
While the parties forming a contract may each seek to serve their own best interests, contract law is more concerned with fairness. In statute law, the Australian Consumer Law provides small businesses with many protections from unfair terms in contracts. More broadly, the focus of common law is always on uniformity, certainty and fairness.
Five categories of Contract Law in Australia
Contract law in Australia can be divided into five categories – formation, scope and content, avoidance, performance and termination, and remedies.
Contract Formation
An enforceable contract requires agreement, consideration, capacity, intention and certainty.
Agreement is what many of us think of as contract formation. I make an offer in a document with conditions. You indicate acceptance by signing.
In fact, agreement can be reached in many ways. Most are backed up by centuries of legal precedent, such as Carlill v Carbolic Smoke Ball Co from 1893.
The Carbolic Smoke Ball was a cold and flu preventer advertised with a £100 reward for any customer who subsequently got the flu. When Ms Carlill took ill, she claimed the reward. The company refused to pay, saying there was no agreement – an offer must be made to a specific person.
The court ruled an offer can be made to the world at large. Ms Carlill accepted by taking the treatment and getting sick, so the contract had agreement. She also satisfied the other elements of an enforceable contract.
She provided consideration in the form of money for her purchase. Being of sound mind, she had the capacity to form a contract.
The company put £1000 pounds in the bank to cover any claims, which showed it had intention to form a contract. And the terms in the advertisement provided the contract with certainty.
Contract Scope and Content
Lionel Messi is considered the best football player in the world. His first contract with Football Club Barcelona was written on a napkin at lunch. That doesn't leave a lot of room for scope and content!
He's now earning around $667,000 per week and Barcelona has the longest unbeaten streak in La Liga history – so it all worked out in the end. But don't let that story tempt you to scratch out your next deal over lunch.
The terms of a contract define its scope and content. Sometimes referred to as fine print, these are the clauses and subclauses we quickly click through in an online world.
But it's not enough to check the terms explicitly documented in text, there's also implied terms to look out for. Contracts are subject to many implied terms from statute law, accepted commercial practice and even the conduct of signatory parties.
For example, consumers have rights relating to the merchantability and fitness for purpose of goods they purchase. These rights come from Sale of Goods Acts and the Competition and Consumer Act 2010. As a result, these details won't necessarily appear in contracts of sale.
Avoidance of a contract
Occasionally, circumstances emerge that will make a contract undesirable. What sets business leaders and lawyers apart from their peers at these times, is their ability to identify opportunities for avoidance of that contract.
A contract may be avoided, or legally cancelled, because of a mistake, or because of unconscionable dealing on one side.
Clef Aquitane is a business that had two long term agreements to distribute products from Laporte in France. These agreements worked well, and Clef Aquitaine made a profit. However, it emerged that they weren't paying the "lowest unit prices available to trade customers," as detailed in the contract.
In addition to being able to avoid the contract, Clef Aquitane sued for the difference between the two prices. In 2001 the court found in their favour and set a precedent that helps other businesses avoid the same fate.
Performance and termination of a contract
All contracts come to an end, usually by the performance of the obligations included within. They can also be legally cancelled by avoidance or mutual agreement.
Another, more unusual way to terminate a contract is through frustration. This occurs when unpredictable outside forces prevent one of the parties from completing their obligations. Businesses who have experienced this in the COVID-19 pandemic can take solace from the case of Morgan v Manser.
Mr Manser was a theatrical performer in the 1930s. In 1938 he appointed Mr Morgan as his theatrical agent for 10 years, agreeing to pay him a percentage of his earnings. In 1940 he was called up for duty in World War II. When he was demobilised in 1946, he went back to the theatre, but didn't pay Morgan.
Morgan sued for his percentage, but the court declared the contract terminated through frustration. Manser's conscription was an unpredictable outside force that made it impossible to perform his obligations.
Remedies for breach of contract
Remedies often take the form of an injunction or specific performance. One party may be directed not to do something with an injunction or ordered to do something with specific performance.
Remedies can also be damages, or cash payments, however, it's important to remember that the purpose is to compensate for actual loss.
In a case that's relevant for these times, Mrs Dillon sought remedy for a breach of contract when her 14-day cruise ended on day 10 – because the ship sank. She sued Baltic Shipping Co for damages and was awarded $5000. The court found that the purpose of the cruise was for enjoyment and relaxation, both of which went down with the ship.
The argument for studying contract law
Each of the five categories we've explored branch off into offshoots, which each have their own offshoots. To form contracts effectively, business leaders and lawyers need to cultivate a healthy tree of knowledge.
The Advanced Contract Law unit at SCU will improve your ability to apply the legal principals of contract law, analyse issues arising from contracts, and identify challenges in enforcing contract terms.
You can study this unit as a part of the Master of Business Law, Graduate Certificate in Business Law, or the Master of Laws (Business Law)