Global alliance help firms weather COVID-storm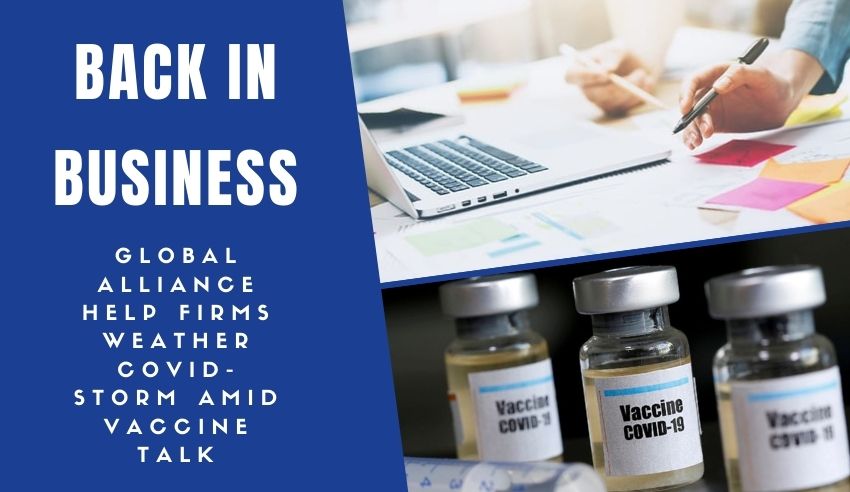 Promoted by MSI Global Alliance - AusNZ & Fiji region

A vaccine may be on the horizon, but the economy is still reeling from the fallout of the COVID-19 pandemic. So what are law and accounting firms doing to stay resilient amid the toughest market since the global financial crisis?
When MSI Global Alliance - a leading global association of independent legal and accounting firms - put this question to its members, their response was resounding: access to a global network of trusted advisers has been key.
The demand for assistance from clients has been high for MSI member firms despite the negative economic impact for many businesses throughout the world. We decided to take a deeper dive into why it is that MSI accounting and legal firms have been the first port of call for many clients in their communities. And to further explore the impact and importance of cross border collaboration through major cities and regions has played its part.
Alec Blacklaw, Managing Partner of business-advisory firm Blacklaw Advisory, and MSI Global Alliance area representative for Asia Pacific says that while there is less activity, "the trust we have built with other MSI firms have enabled each of the firms to maintain contact and continue to provide updates and fresh perspective to our clients in local markets, complemented by insights of what is happening in other parts of the globe." 
Blacklaw recently tapped into MSI's global network to assist a client with an international share transaction. He credits MSI Global Alliance with delivering "cohesive and cross-disciplinary collaboration"  between the lawyers and accountants in Australia and the UK, "ensuring the timely preparation of documents"  and, ultimately, "keeping the deal on track." 
"MSI Global Alliance helped me deliver a win-win outcome for both Vendor and Purchaser" , says Blacklaw. 
MSI's multidisciplinary approach recognises that the benefits of referrals are a two-way street. Tim Wilson, CEO of MSI Global Alliance, says he's "heartened by how firms have sought out links with other members to support their clients and expand their revenue sources."  
And while COVID-19 has forced plenty of adjustments, the fundamentals of outstanding client service haven't changed. For clients with a global footprint, that means being able to access the right local expertise, where it's needed in a timely manner. 
Perth-based accountants, McKinley Plowman, recently used MSI's network to help two of its clients, a mining equipment distributor and beer & wine enhancer, set up a presence in New Zealand. The firm's Marketing Coordinator, Ben Hart, emphasises the value in "knowing we have the combined base of MSI around the world when we need it". 
So while COVID-19 may have brought international travel to a standstill, conducting business globally still requires expertise in local laws and tax systems where experienced accountants and lawyers can draw upon a deep global talent pool.  MSI Global Alliance member firms believe the most successful independent firms - during COVID-19, and beyond - will be those that can confidently draw upon and collaborate within a global network, to deliver options and solutions consistent with their clients' ambitions. 
To find out more about how joining MSI Global Alliance can help your firm compete more effectively and differentiate  in today's global marketplace, please get in touch with This email address is being protected from spambots. You need JavaScript enabled to view it. or complete our membership enquiry form. 
If you are seeking a professional services firm with global reach and trusted connections, consider an Accounting Firm in Australia or Newzealand or Law Firm in Australia/New Zealand working with the MSI Global Alliance.