Award-winning TurksLegal leadership team expands with two new Partners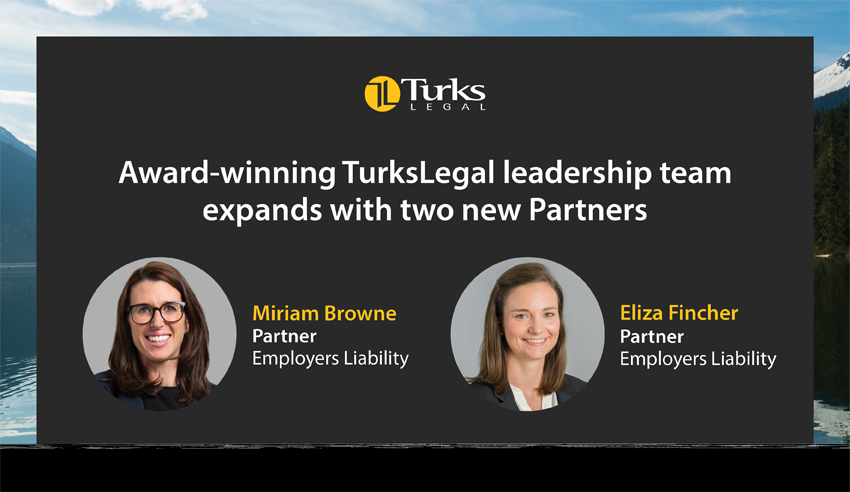 Promoted by TurksLegal
TurksLegal is delighted to announce the promotions of Miriam Browne and Eliza Fincher as Partners in its Employers Liability team.
With over 14 years' experience in workers compensation, Miriam Browne joined TurksLegal as Special Counsel in early 2019 to head up its Newcastle office which has since expanded into larger premises due to the efforts of Miriam and her team. Specialising in statutory workers compensation claims, Miriam works for a large number of self-insurers, together with icare scheme agents and government agencies. The strength of Miriam's client relationships is underpinned by her technical skill and quality of advice, as well as the whole of business solutions she delivers.
Eliza Fincher joined TurksLegal in 2012, and has been instrumental in the growth of TurksLegal's Work Injury Damages practice, which is now the largest specialist WID practice in NSW. Eliza takes a strategic and holistic claims approach which is sought out by her diverse range of clients which includes self-insurers (with a particular focus on the retail space), emergency service workers, and small to medium employers.
The new year will further see an ever expanding team of talented female lawyers taking senior leadership roles. Three experienced lawyers will join the Employers Liability team in early 2021, including Pradesha Thomas who will be joining as Special Counsel.
Finally, TurksLegal is closing out the year with its CEO, Kiri Brain, winning the coveted title of "Executive of the Year 2020" in the Lawyers Weekly Women in Law Awards. This is a well-deserved recognition of Kiri's outstanding leadership skills, business acumen and people focus, and acknowledges the tremendous contribution Kiri has made to TurksLegal through what has been a challenging year.
For more information regarding this or any other aspect of life at TurksLegal please contact Nicole Gazzoli at This email address is being protected from spambots. You need JavaScript enabled to view it. or 0449 955 375.