The technology built for you that's transforming legal practice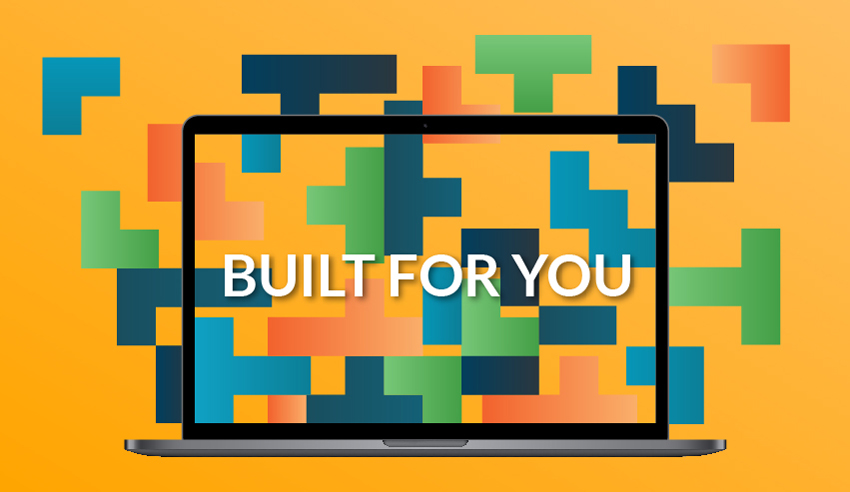 Promoted by InfoTrack
Property matters vary from state to state and on whether you are completing a sale or purchase. Here's what to look for when selecting technology to support your firm.
Over Easter, Lawyers Weekly discussed 'The challenges lawyers have in adopting legal tech'. The article explored how law firms need to change their operating methods if they are to embrace legal technology to it's full potential. The COVID-19 pandemic taught many of us to adopt technology as in-person practises had to become remote. However, technology exists that you can adapt to your firm's unique needs. Here are three things to look for when selecting technology that is built for you.  
1. Look for technology that is adaptive to your needs 
McKinsey and Company have defined the post-pandemic period as the 'Next Normal', where organisations 'reset for growth' and include technology in their daily practises. Jason Tjoeng from MLC Lawyers in NSW found that, "InfoTrack has assisted us in adapting to 'the new normal' of remote working and post COVID-19 customer expectations in being able to service them from anywhere at any time." For his firm, the ability to adapt and transition to digital processes meant survival during the pandemic. 
InfoTrack's adaptive workflows allowed Perry Russell from KeyLaw Conveyancing in Queensland to complete property matters across multiple states. Perry reported a significant rebound in the property market after the initial COVID-19 lockdowns. "There was a dramatic weekly increase in contracts for the rest of the year. The market bounced back hard and quickly in QLD. We also noticed a lot of southerners from NSW and Victoria relocating to QLD and many are buying property sight unseen."
Perry's experience is not unique to InfoTrack clients. Whether it be a property sale or purchase, you can select the Titles, Certificates and Searches relevant to that unique matter in one workspace, reducing the need to go to multiple authorities and waiting for certificates to be returned. This is only possible from a tech provider who understands the unique requirements of the Australian environment. 
 2. Look for technology made for Australian firms by Australian tech innovators 
Australians are innovative people and the legal tech landscape is no different. InfoTrack's end to end digital conveyancing solution has been built by Australians who understand and adapt to the changing legal landscape across all Australian jurisdictions. The end- to end e-conveyancing solution is able to intuitively adapt to your workflow regardless of which property matter you are handling. 
At the time of the e-conveyancing mandates in Victoria, Stefen Kourkoulis, Principal of S.Kourkoulis & Associates found InfoTrack's "assistance and guidance has been a tremendous support to our firm during a time when industry practices and procedures are constantly changing."
With consistent change, it is imperative that your firm stays up to date to ensure relevancy and therefore sustained success. They key here is to look for technology that supports you firm and assists you to become more efficient so you can service your clients well, anywhere at any time. 
3. Look for technology that enhances efficiency 
As the property market picks up, efficiency is key to your success. As Lawyers Weekly touched on, taking up new technology and learning to use it well can be difficult. As the pioneers of e-conveyancing, InfoTrack has supported lawyers and conveyancers with the transition to digital methods of conveyancing for over 21 years. During the height of the COVID-19 pandemic, we supported 475 firms to transition to digital processes with our complimentary 'Transition to e-Conveyancing Care Package'. We offer end to end technology that increases productivity and enhances efficiency. We stay at the forefront of legal tech so your firm can remain efficient, effective and relevant. 
Amanda Spencer from Bridge Legal in NSW reports that the efficiencies InfoTrack offer her firm has enabled them to increase their reputation. "At Bridge Legal, we've introduced most of the products that InfoTrack offer as part of their end-to-end e-conveyancing workflow. We find that the efficiency they offer enhances our reputation. The best part of the e-conveyancing workflow is that it steps you through the process. Being online, it means you can access the services, anywhere at any time." For Amanda and Bridge Legal, this means less time spent on administration and more time spent enhancing relationships and growing the firm. 
When considering what you need to transform your firm, don't shy away from technologies that can support you to enhance your productivity and efficiency. Technology like InfoTrack's end to end e-conveyancing workflow is built for you to save time and navigate the diversity of property matters across Australia. If you're still going to multiple Authorities for your searches and certificates, streamline your property matters and get started with InfoTrack today.