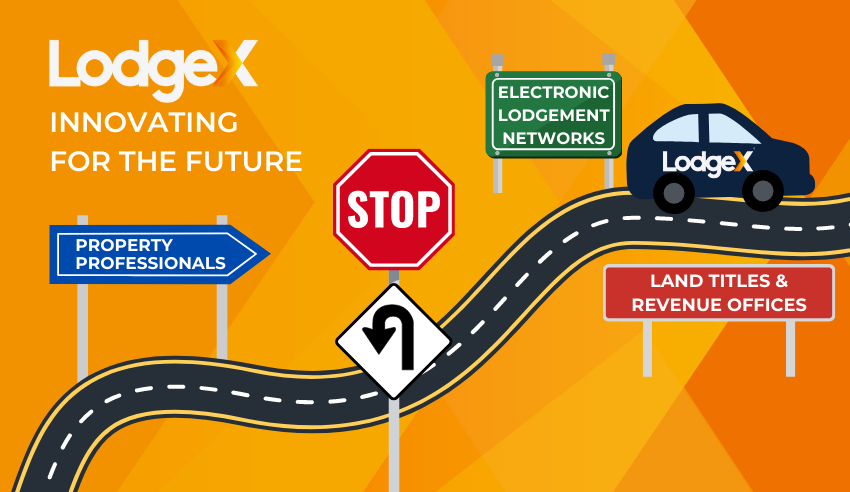 Promoted by LodgeX Legal
A growing market doesn't need to make your job any harder than it should be.
The past eighteen month's COVID-19 pandemic and response have been a game changer for the legal profession in so many ways. Lockdowns, working from home, sea change, work life balance have now become all too familiar terms as we navigate our way through these uncertain times.
Uncertain times have accelerated legal tech adoption in many ways. Whereas previously, legal tech was still an uncertain implementation in practice, the need to be able to transact securely with remote personnel has meant that firms have looked to and engaged trusted, viable outsourced solutions.
PROPERTY SETTLEMENT SOLUTIONS
Here at LodgeX we understand the need for a simplified and trusted solution for your practice. Whereas before all your staff were present in a singular location and robust secure systems were in effect, the move to working from home presented a number of additional challenges for property settlements. 
Identifying the signer and signing authority, confirming balance funds available, tracking issues with final settlement preparations increased in complexity for many firms. Communications between teams became increasingly more difficult particularly as the critical settlement time approached.
PROPERTY MARKET BOOM
Adding to the pressure is the never-ending property boom. Consistently in this past eighteen months, transaction numbers keep increasing and prices keep moving north. The demand for conveyancing seems never ending. This together with the added stress of remote working and demanding deadlines has increased anxiety and burnout in the conveyancing industry.
At LodgeX we hear countless stories of customers working long hours trying to cater to this increased workflow all whilst working in and out of the office due to lockdowns. We understand practitioners' sense of isolation and helplessness as you try to meet all the demands of your clients, other practitioners and settlement deadlines.
These changes in the market don't need to be a burden to your practice or your staff, and that is why we founded LodgeX. Time constraints, practice size or location shouldn't prevent firms from capitalizing on the ongoing growth, enabling you to focus on your core business operations.
LODGEX ASSISTANCE
We are here to help. LodgeX Legal is a law firm with a difference. For LodgeX you are the client. Our services are tailored to give practitioners peace of mind, security of process and the opportunity to take a break. How do we do this?
We developed our bespoke platform: Lapp

Lapp is built by practitioners for practitioners. We understand the pressures that you face day to day because we are just like you. We know that any platform needs to be easy to use, provide you with real time updates and be robustly secure 


We are lawyers and conveyancers

Our team comprises highly experienced property lawyers and conveyancers. We know how to apply the law effectively and efficiently to give you the outcome you seek: fuss free settlements


We are completely in house

The combination of our legal tech – Lapp, together with our team means that we have no need to outsource to be able to competently service our settlements. Our solution offers true scalability so that we can confidently scale up for high volume subdivisions as well as the usual everyday transactions


There are no lock-in contracts

Our customers can use us as often or as little as desired. If you want to scale up for a subdivision, take a holiday or just want a break then we can step in and help


Our fees are fully recoverable

Our fees are transactional which means that you can fully recover them


We are award winning industry leaders

This year alone we have garnered multiple awards and received invitations to participate in industry forums, working committees and stakeholder feedback
LodgeX is the solution for your e-Settlements and e-Lodgements. Engaging LodgeX means that you can continue to service your clients and build those vital relationships without sacrificing more of your precious time in workspaces. It's now time to work smarter not harder.