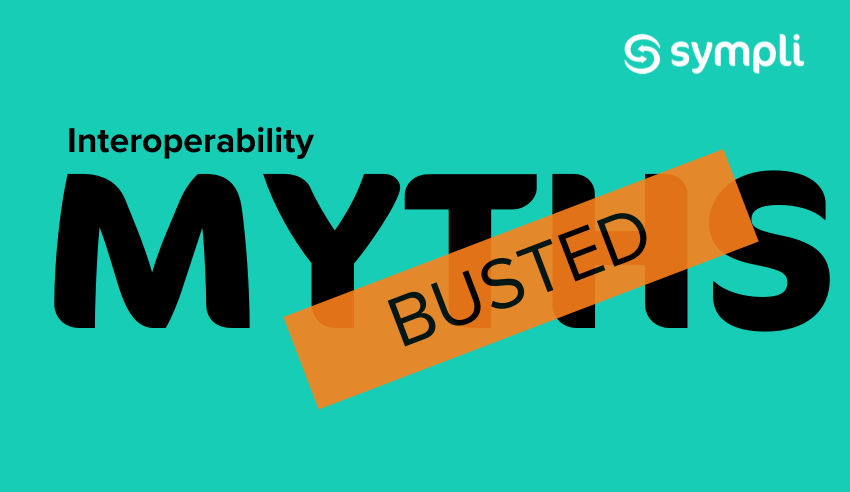 Promoted by Sympli
Sympli entered the e-settlement market in 2018 with a clear purpose of representing industry's need for a secure, reliable and efficient e-settlements service. We're proud to be a force of positive change in the industry during this critical period of transformation and we support the industry to deliver the full benefits of digitisation to the Australian public.
Affording the right to choose between Electronic Lodgment Network Operators (ELNOs) is a cornerstone of a reliable and innovative e-settlement industry. Indeed, this has been recognised since the law establishing the industry, Electronic Conveyancing National Law (ECNL), was enacted in 2012/2013.
Interoperability between ELNOs offers the right for every user, whether lawyer, conveyancer or financial institution, to choose their ELNO irrespective of the ELNO used by another transacting party.
Key industry stakeholders have been coming together in various forums and workshops since late 2018 to consider how interoperability should work in our industry. What is clear is that interoperability enables safe and effective competition, while also delivering the maximum benefits to users and consumers. Pleasingly, the State Governments and ARNECC have come together to support implementation of interoperability by 2023, with the aim to have the solution live as soon as practicable, and by no later than the end of 2023. You can view the full Ministerial direction on competition in the e-Conveyancing market here.
We have sought to separate the fact from the myth by responding to the most common questions from users about ELNO competition and interoperability.
Why should you care about interoperability?
ELNO competition is a cornerstone of a reliable and vibrant e-settlement industry and is critical to the long-term sustainability of the market. Here are some of the benefits that flow from ELNO competition:  
Freedom of choice: the right to choose the ELNO that best suits your business model and your clients' needs (irrespective of the ELNO used by other transacting parties).
Focused service, enhanced security and competitive pricing: when ELNOs are competing for your business, you will experience a range of benefits including ELNOs:
continuously improving service delivery and being responsive to your feedback

investing in security improvements for ELNOs and their clients to support safe and reliable e-settlements

delivering better value of money (e.g. Sympli's pricing is 15-50% lower)
Innovation: ELNO services are technology-driven and therefore innovation will be a key driver of risk reduction and efficiency. Competition will spur ELNOs and related service providers to continue to invest in new technologies.
Market resilience: multiple ELNOs will remove the industry's reliance on any single operator, thereby reducing risk and improving settlement certainty.
Elimination of monopolistic behaviours: commercial incentives that exist in a monopoly environment (e.g. a monopoly ELNO competing with conveyancing services) are removed. Competition also eliminates the costs and challenges that commonly arise from regulatory intervention of a monopoly market.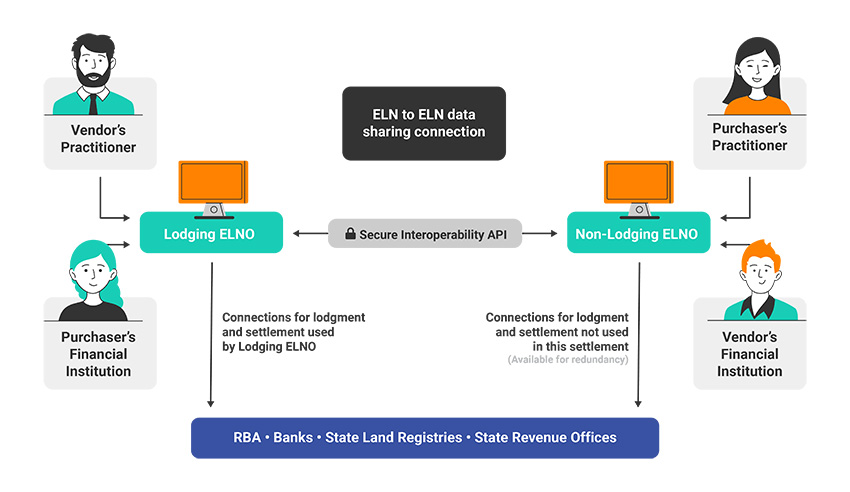 Some facts to clarify current misconceptions on Interoperability
How will user experience be impacted within interoperability? 
Your experience will remain the same. Interoperability allows the ELNs to communicate with one another, therefore customer experience will be maintained. Subscribers will enjoy the features and benefits of their chosen ELN – if an ELNO has functionality that is dependent on another ELNO, they can raise this through industry working groups and ensure continuity.
Were other IOP models considered?
Several interoperability models have been considered by industry in depth since 2019 before the current model was agreed - the Responsible ELNO model. PEXA's claim that the Responsible ELNO Model negatively impacts resiliency is wrong; the model provides for more resilience against outages.
One ELN down, all ELNs down?  Not the case!
The Responsible ELNO model provides opportunity for natural redundancy as multiple ELNOs within the eConveyancing network can perform lodgment and settlement and have the necessary data to do so.
If something goes wrong: how will I be compensated whilst ELNOs figure out who is at fault?
Nothing changes – your claim will always be against your own ELNO. ELNOs will be required to treat all their users equally –interoperability or single ELN transaction.
For further information please visit: https://www.sympli.com.au/interoperability/