Executive leadership style: Nature or nurture?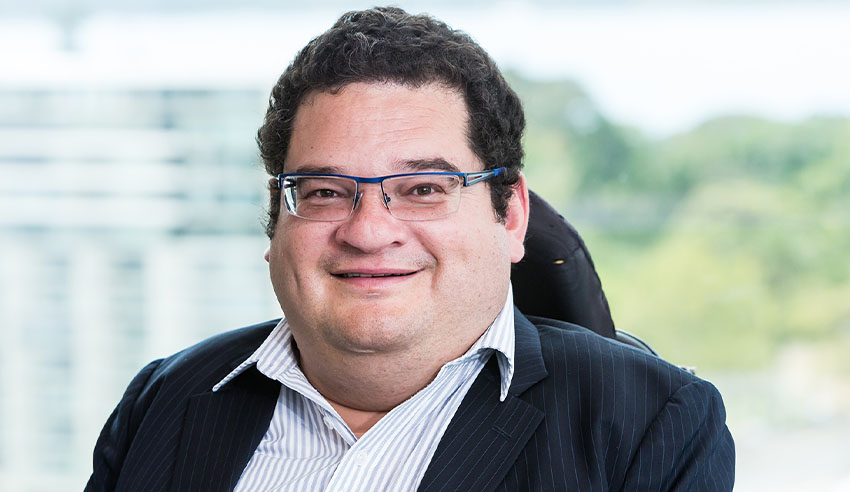 There are many people who struggle to see a person with a disability as being a leader or possessing leadership qualities. This attitude has existed since time immemorial and continues to pervade executive leadership today, writes Rob Silberstein.
I am confronted daily with a cultural assumption that my disability equates to an inability to operate in the world as an equal. And yet here I am, having been confronted with extreme workplace and institutional discrimination, I have completed medical school, law school and I am now running my own law firm.

Many people see me as an inspiration – they feel my story empowers them to make changes in how they perceive themselves, and most importantly how they perceive the potential of a person who has a disability. And yet I never set out to be an inspiration. I honestly just set out to be me. However, my disability has given me a unique perspective on the qualities of what it takes to be a good leader.

Recently I was asked whether my leadership style developed in response to my disability. This question forced me to reflect on my leadership style and whether it has been determined by nature or my lived experience of having a disability.

My pursuit of excellence from my team has been driven by a lifetime of having to overcompensate for the pervasive attitude I have been confronted with, namely, that I am not as capable as my peers. This attitude has had a profound impact on me throughout my life. I have had to be measurably better than the expectations that have been set for me, be it at school, at university and in the workplace.
As a leader, it has translated into me adopting a very high expectation of my team: provide an uncompromising quality of professional work; create an inclusive workplace that is engaging professionally and personally for team members; and create a workplace environment which fosters what I call "3As": accountability, approachability and authenticity.
In this sense, my experience of living with a disability has impacted on the vision I have of myself as a leader, however, it would be short-sighted to say that this is the beginning and the end of the matter.

Throughout my education and professional career I have been fortunate to have wonderful mentors and teachers. Sometimes they were very tough with me. I can recall many times when I dreaded the sight of the red pen while I was a junior lawyer (I am sure many junior professionals can relate to this feeling of not living up to the standards of their mentor). These experiences have made me into the professional that I am today. They forced me to reconsider my professional responsibilities and the importance of working to the expectations of the client.
The mentorship I experienced has engendered in me a commitment to mentoring our junior team members, motivating them to excel professionally and explore their professional potential. I believe a good leader models effective mentorship fostering a culture of gratitude and appreciation of the individual efforts of each team member, while at the same time teaching them to be a better professional version of themselves. This can sometimes mean hearing hard truths.
The desire to equip the young professionals who I lead with a professional toolbox has not stemmed from my experience of living with a disability. Rather, it has been born from the positive experience mentorship that has played in shaping who I am today.

My experience of living with a disability has certainly provided me with endless challenges through which I have had to navigate, not always because of the disability but most often because of the attitudes held by people towards me having a disability in the first place. I have had to fine-tune my communication skills in order to advocate for myself.
I hope that I have changed the attitudes of the people whom I have met and paved a way in which life is a little easier for those who do not have the means to advocate for themselves. Modelling corporate responsibility and community engagement is a significant part of my leadership style. I am a passionate advocate of equality and justice for people less fortunate in our broader community. I am committed to advancing the rights and lives of people who have disabilities (physical, intellectual and mental).

Would I be the leader that I am today if I had not experienced the challenges that I have? My disability has given me an insight into the importance that leaders play in effecting social change and influencing broader social attitudes. In this moment of time in history, when people are losing faith in leadership and in the qualities of what makes a good leader, I believe it is even more important that our leaders are accountable.
My disability has given me the opportunity to see the power leadership has in determining another person's experience of life. It can be used as a tool to obfuscate or as a tool to empower.

So in my quest to go about my life "just being me", I can say that my disability has had a significant impact on the development of my leadership style – hopefully for the better!
Rob Silberstein is the principal of Silberstein & Associates.