Pair fined for dispensing unqualified legal advice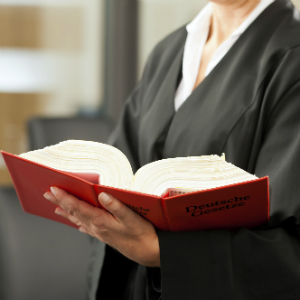 Two men who allegedly solicited family law advice and billed $5,000 for their services have had appeals for their convictions dismissed by the WA Supreme Court.
The pair, James Dean and Mark Jeffrey Simonsen, were charged by the Legal Practice Board in 2012 after advising a man on his divorce proceedings despite not holding legal qualifications. 
According to the judgment, the plot began in Mr Dean's eastern suburbs home where a strategy for the 2011 divorce property settlement was hashed out.
It was agreed that Dean would assist with "the court process" and Simonsen would take on the role of drafting legal documents. Simonsen would also "produce the documents up to [the] High Court in different colours [sic] and deeds and settlement document[s]" it was said. Although their 'client', Mr McCarthy, knew neither of the men were lawyers, a mutual friend recommended that he speak with Dean as a man "conversant with legal processes".
Among other things, Mr Dean's involvement in the divorce included an appearance in the Magistrate's Court, attending property dispute settlement meetings and preparation of documents for an annulment of marriage on behalf of his 'client'.
The estranged husband also applied for a violence restraining order against his wife on Dean's advice.
Dean went on to advise that the husband make his wife's life "as unpleasant as possible" with a view to making the settlement figure more favourable, according to the judgment.
As the complexity of the proceedings escalated, Mr Dean's enthusiasm diminished but a request by his 'client' to have the $5,000 retainer reimbursed was rebuffed.
Ultimately, Mr McCarthy engaged "duly-qualified legal practitioners to act on his behalf" to negotiate a property settlement and and he withdrew the annulment application.
In 2012 Dean and Simonsen entered pleas of Not Guilty for three charges made against them by the Legal Practice Board under the Legal Profession Act 2008 (Western Australia).
This week the Supreme Court of Western Australia refused leave to appeal and upheld penalties of $6,000 plus costs of $9,478.44 for Dean and $5,000 plus costs of $6,947.87 for Simonsen.
Both men represented themselves at trial.