Legal education issues are highlighting vulnerability of students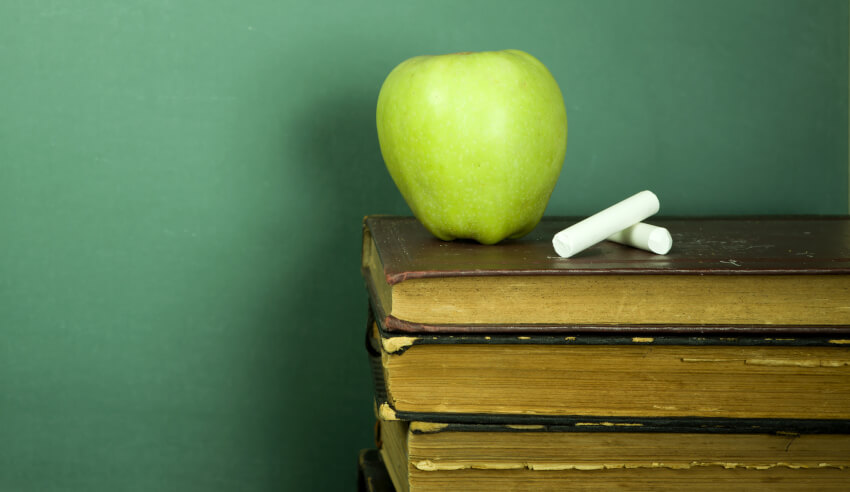 A significant source of vulnerability in students is insufficient education concerning their rights, writes Australian Law Students' Association vice president (education) Mardi Grivas, reflecting on the status of legal education and the perceptions of students nationwide.
During my tenure on the Australian Law Students' Association, we have strived to provide law students with the resources to better understand what they are entitled to under the law and to advocate for better treatment. In particular, we emphasise the importance of students understanding their right to hold bodies accountable to professional standards.
The education portfolio is reactive. This means a substantial portion of the work completed is driven by issues identified by law students or changes in the law which may affect students during the course of the year. The three largest challenges we have addressed during the 2017–18 period, have been issues with the distribution of Student Services and Amenities Fees, the vulnerability of law students entering unpaid internships and challenges faced by remote, rural, regional and boutique universities.
In September 2017, ALSA held its annual September Council which brought together representatives from law societies across Australia. During this forum, a concern identified by student representatives was the distribution of Student Services and Amenities Fee (SSAF). In response to this, in early 2018, we invited representatives from law schools to complete a survey on their experiences involving the distribution of SSAF.
The results of this survey revealed that many university representatives were highly dissatisfied with how their university was distributing SSAF and identified concerns that their university was not adhering to their statutory obligations under the Higher Education Legislation Amendment (Student Services and Amenities) Act 2011 and the Student Services, Amenities, Representation and Advocacy Guidelines. Following the completion of this survey, we contacted the Department of Education and Training seeking to ascertain further information on how universities are being held accountable.
The department responded by stating that it is the responsibility of each provider that charges SSAF to ensure that the requirements of the legislation are met. The department emphasised that potential breaches of the legislation are considered a serious matter and provided information on the steps which university representatives may take to determine whether a breach of university obligations has occurred.
The work conducted in this area was an important reminder that universities are bodies which have a strict set of standards which they must adhere too. They are not above accountability and it is essential that students are aware of these requirements and are not afraid to hold their universities accountable.
It is alarming to think that universities may not be spending SSAF in the best interests of their students or are finding grey areas where they are not engaging and consulting with student representatives on how this money should be spent. Numerous representatives who completed the survey expressed extreme frustration or anger at the process in which their university was distributing SSAF.
More alarmingly, many students were unable to identify the procedure in which their university consulted students about their SSAF expenditure or were unable to find a published report showing annual SSAF expenditure. There seemed to be a disconnect between the manner in which universities were expected to conduct SSAF under legislation and the practice.
It also seemed disconcerting that the department placed the onus on higher education providers to be autonomous and students to identify a breach when it occurred, as opposed to the department holding them accountable to the legislation and ensuring there was not a breach in the first place.
The job climate for Australian law students and graduates is an ongoing concern due to the market competitiveness of gaining a legal internship. This has made students more susceptible to being taken advantage of. Students have experienced ongoing pressure to undertake unpaid internships to gain the experience they need and to compete for a pathway into the legal industry.
The increase in unpaid legal internships has left students vulnerable to being taken advantage of and/or exploited. This has become an increasingly concerning issue which has been adversely affecting law students. Essentially, ALSA has advocated that business models which exploit law students and graduates to undertake unpaid internships are unethical.
Practitioners or businesses should not be offering unpaid legal internships outside of ethical working situations, including but not limited to genuine pro-bono or volunteering arrangements and university internship units. With the influx of law students and provider's offering a law degree, this is an issue which continues to grow and affect individuals seeking legal experience.
Unfortunately, due to the tightness of the market, students are often willing to complete exploitative positions or are not properly educated on how they should be treated. We continually hear stories of students with days that involve working at a law firm from 8am to 10pm, on top of being expected to complete full time studies and extra-curricular activities to boost their resume.
The goal of this is to receive an offer of employment which many may not get. It is a culture which is fostering the deterioration of student's mental health and encouraging students to sacrifice their social lives and wellbeing to make themselves more employable. It is essential that this culture change, and employers be held to a higher standard in how they are expected to treat law firms.
Unfortunately, for now the only steps which students may take to rectify poor employers are reactive. We encourage students to read ALSA's Ethical Legal Internship Policy to better understand the requirements of employers in providing professional placements and internships and to reach out to their State Ombudsman if they feel a business is treating students poorly.
In 2017, ALSA conducted an internal report concerning issues faced by Rural, Regional, Remote and Boutique (RRRB) law student societies and associations. The report found that many students from RRRB universities feel that they are being discriminated against due to the size and/or location of their university.
In particular, there is a heavily entrenched perception that law firms filter out student applications from RRRB universities during the recruitment process, and that these students are facing many disadvantages as a result of being a non-Go8 university. This includes RRRB students facing social-origin discrimination, clerkship programs being less accessible to RRRB universities and employers favouring students from non-RRRB universities due to their access or resources and ease of engagement.
In response to this, ALSA has advocated for a stronger push for cultural change through training of recruiters in order to remove biases that prevent access to the profession by RRRB students. This has involved partnering with state organisations including NSW Young Lawyers, the Law Institute of Victoria, Queensland Young Lawyers and the Law Society of Tasmania, to encourage further advocacy on this issue.
This reflects a culture which values the prestige of the university over the value of an individual and highlights a fundamental flaw in the legal profession and how students are recruited and employed. Unfortunately, as with many of the issues faced by law students, this is not something which can be expected to change overnight and will require a holistic cultural change in law firms.
At the heart of each of these issues is a power disparity whereby vulnerable students have faced adversity. It is evident that the increase in law students has broadened a gap whereby students are being exploited or discriminated against. Unfortunately, the current structure of the profession means that change is purely responsive and not preventative. It has taken the exploitation of students for change to be encouraged even at a grassroots level.
However, it is imperative that cultural changes begin to be implemented from the top, and that professional bodies be held to a higher degree of transparency and accountability in their treatment of students. Otherwise, it is likely that students will continue to be taken advantage of and the disparity between providers and stakeholders will widen. Institutions, employers and professionals should no longer be placed on a pedestal where they can not be held accountable to their actions. It is time that this change occurs from the top down.
The ALSA education portfolio will continue to investigate and advocate on behalf of law students until students receive the recognition and support they need in the legal profession. In 2019, this includes further research into other areas of equity such as mental health and student engagement.
Mardi Grivas is the current vice president (education) for the Australian Law Students' Association and is a penultimate-year law student at Australian Catholic University.