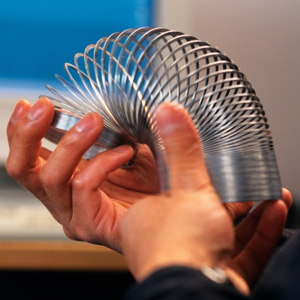 The Law Society of NSW has launched a resource with the aim of helping lawyers to implement flexible work arrangements.
The online resource presents Law Society research on flexible working: types of flexible working arrangements; the value of flexible working, and information on how to develop an effective flexible work proposal.
President of the Law Society of NSW Justin Dowd said that research has shown that solicitors and practices need help in order to make flexible working a reality.
"Solicitors and law practices need practical tools to turn good intentions into effective reality," said Dowd, adding that there are clear benefits for practices that embrace flexible working, particularly in attracting and retaining talent in today's competitive environment.
"Our members have told us that the availability of flexible working remains a key issue, particularly for women who want to progress in the law," said Dowd.
In 2011, 1531 solicitors surveyed by the Law Society were working part-time, an increase of 24 per cent from the previous year. Women who worked part-time made up 22 per cent of female survey respondents, while men working part-time constituted nine per cent of male respondents.
The new resource includes a sample flexible-work proposal and individual flexible-work plan – both published with the permission of Victorian Women Lawyers. 
The new flexibility resource is free to download from the Law Society website here.