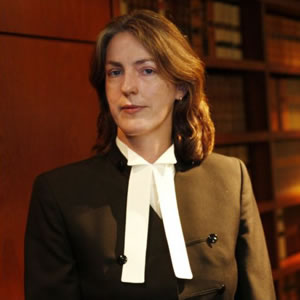 The Bar Association of New South Wales has criticised the Prime Minister for calling the Federal Court's ruling in the Carmichael mine case "sabotage."
Last week, the Federal Court overturned the government's approval of the $7.5 billion Carmichael mine, finding the Federal Environment Department failed to consider the potential impact of the project on the yakka skink and ornamental snake.
In the wake of the decision, Prime Minister Tony Abbott took aim at the court for delaying the mining approval.
"If a vital national project can be endlessly delayed, if the courts can be turned into a means of sabotaging projects which are striving to meet the highest environmental standards, then we have a real problem as a nation," he said.
New South Wales Bar Association president Jane Needham hit back, defending the Court as an important part of the Australian democratic system.
"These comments demonstrate a lack of understanding of the independent role of the courts in our democracy," Ms Needham said.
"It is critical that our courts make decisions on the basis of the legislation they are charged to interpret and the facts of each individual case before them. Legislation imposes strict conditions on developments such as coal mines, and the courts' task in these circumstances is to scrutinise the Executive's actions to ensure that any approvals fall within legislative parameters."
She strongly denied courts should act as "the servant of the Executive."
"The courts exist to make decisions according to the law, not to further the interests of particular individuals or organisations, including government," she said.
"They are an independent arbiter of disputes, and politicians need to understand and respect their non-partisan role."