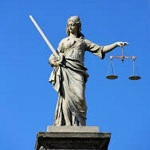 Judge Anne Demack's appointment as a Federal Circuit Court judge based in Rockhampton will "improve accessibility" for Queenslanders, according to the Queensland Law Society (QLS).
QLS president Bill Potts welcomed the appointment of Judge Demack as a Federal Circuit Court judge, emphasising the benefits for central Queensland.
"This appointment will improve accessibility and reduce costs for those in central Queensland requiring court assistance. [It] will assist families in central Queensland facing family law disputes to access justice without long delays," he said.
Mr Potts added that Judge Demack's experience as a highly regarded practitioner, particularly in the area of family law, will make her "an excellent judge for Rockhampton".
While the Queensland Law Society is pleased with the development, however, it remains aware that Rockhampton's existing court infrastructure is "stretched to breaking point", he pointed out.
"The accommodation of the Federal Circuit Court in the current precinct will clearly lead to security requirements and greater demands on the local registry," Mr Potts said.
"Queensland Law Society looks forward to the federal government's announcement of what arrangements will be made for the new judge."