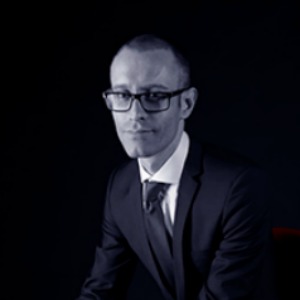 The "hysteria" created by the media over domestic and alcohol-fuelled violence is beginning to influence perceptions of sentencing and how sentencing happens, according to a Sydney-based partner.
Speaking with Lawyers Weekly, Dowson Turco Lawyers partner Nicholas Stewart (pictured) responded to a recent article highlighting how the media's reporting of sentencing outcomes creates an unrealistic representation of crime.
"I agree with the sentiment that society's understanding of the law, and particularly sentencing, really comes about from what they read in the newspapers as opposed to what they understand the law is about," Mr Stewart said.
Mr Stewart believes that while domestic violence is an important matter to consider, the media's reporting of the topic isn't helping when it comes to the sentencing of offenders.
"I am concerned about the hysteria that comes about in domestic violence, and I don't like the thought of that hysteria slowly creeping into perceptions of sentencing or even influencing how sentencing happens," Mr Stewart said.
"The successive governments have slowly come to the conclusion that we need to do more about domestic violence, but the 'lock them up and punish them' attitude doesn't change behaviour."
Mr Stewart said the media's reporting of domestic violence crimes is also leading to perpetrators being handed harsher punishments for non-domestic violence matters if the victim is a woman.
"The victim being a woman, there's nothing in law that says that that aggravates the offence, or should give rise to a harsher penalty," he said.
"So that's an example of where that hysteria, or society's perception of how the court sentences, and the media's narrow and skewered view of sentencing, can affect real-life practice."
Another example Mr Stewart highlighted was the media's reporting of the sentencing of Kieran Loveridge, who killed Thomas Kelly in a one-punch attack in Kings Cross in 2012.
Mr Loveridge was sentenced to 13 years and eight months with a non-parole period of 10 years and 2 months.
"I remember the media reports saying 'he took a boy's life' and 'he should go to jail forever' – that is just such a misconception of what the law is," Mr Stewart said.
"It's another example of where the media's reporting of people who commit these one punch crimes has created hysteria."
Mr Stewart said journalists should've explained to the community why it wasn't a murder charge, why it was a manslaughter charge, and why he was sentenced to what he was.
"The cries from the media for longer, harsher sentences, are all very well but I feel are probably part of an agenda, simply to create hysteria and to create a readership based on drama, rather than really looking at the individual cases."
Mr Stewart believes that the media's reporting of domestic and street violence cases is influencing the public's perception of sentencing on a wider level.
"They are both big issues in society now and I think they do indicate that there is that circular movement," he said.
"There's a heightened sensitivity to street violence and alcohol-fuelled violence and that is creeping in to society's perception of how sentences are handed down."
He continued: "Whether it's right or wrong, I think judges and magistrates will reference the general street violence when making a sentence in respect to an offender. And maybe that's the right thing to do; they are referencing the society we live in now and the need to deter people from engaging in violence."