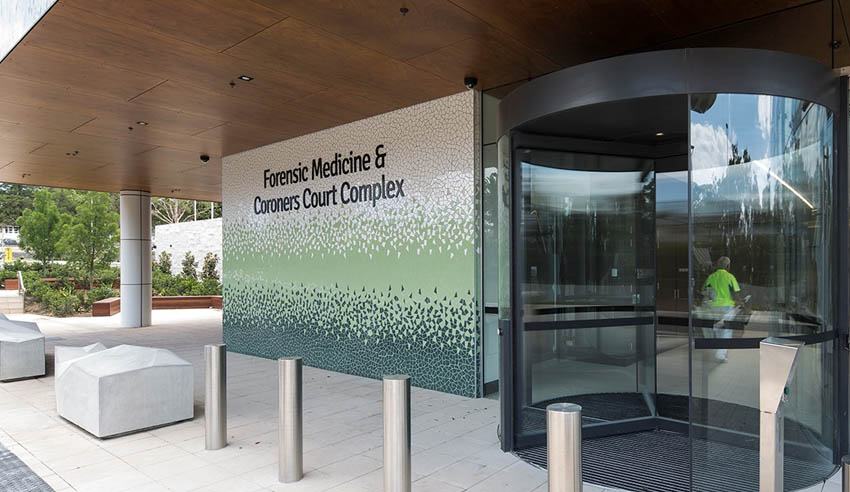 Upgrades to a multimillion-dollar court complex in Sydney's west have been well received, with the renovations geared to bolster visitor experience.
The Forensic Medicine & Coroners Court Complex, designed by Silver Thomas Hanley and Cox Architecture, wrapped up its renovations last year and since then has received positive feedback, even making the shortlist for a public architecture award.
The $91.5 million project is said to represent a significant leap forward for coronial investigations in NSW, with the facility being "carefully designed to offer great respect and dignity for grieving families seeking answers".
"The Forensic Medicine & Coroners Court Complex is an example of how quality architecture can benefit everyone, as it provides a positive experience for both staff and visitors through innovative design detail," said Kathlyn Loseby, New South Wales chapter president of the Australian Institute of Architects.
Nick Tyrell, director of Cox Architecture, offered a similar sentiment.
"Not only is the built form a positive outcome, but the collaboration working with Health Infrastructure NSW and Justice NSW was an enjoyable and very positive experience," Mr Tyrell said.
Natalie Pitt, director of Silver Thomas Hanley, added: "The challenge for designers is to step back and listen carefully and fully understand how someone works.
"STH and COX reviewed and worked closely with the Health and Justice teams to fully understand the issues that are faced by workers and visitors within their previous facility, and listened to how best practice could be improved on.
"Good communication between client and architect is key for ensuring a successful outcome."
This email address is being protected from spambots. You need JavaScript enabled to view it.