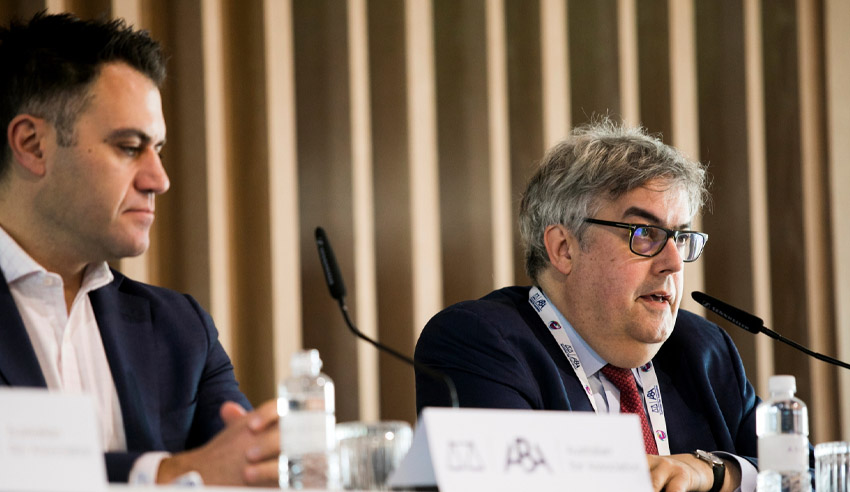 Barristers have already begun embracing digital "to an acceptable extent", and a bit more trial and error will see those practitioners through in a constantly evolving marketplace.
In conversation with Lawyers Weekly, Sydney-based barrister and founder of legal database BarNet JADE Michael Green SC said that by nature of their practice and lean structure, barristers have always had to be resourceful, efficient and adaptable.
"Practising in chambers was one way to achieve this: counsel could share their libraries, staff, and accommodation expenses. As new technologies emerged, if they were appropriate, barristers have been early adopters," he mused.
"The romantic image of barristers (from movies and television) is far from the reality of the modern Australian bar. For decades now, barristers have needed to be able to operate in a paper-free environment and to engage with new forms of communication and information flows. If you look around the bar, you will see that barristers are already using many of the physical tools to make this possible: portable computers, tablets, and 'smart' phones."
The comments followed Mr Green's presentation to the "Convergence" Conference in Singapore in July, hosted by the Australian Bar Association, at which he discussed the importance of barristers embracing digital in conjunction with Inkling Legal Design founder Sara Rayment, who told Lawyers Weekly that barristers will be left behind if they do not get onboard with the new digital world. 
"Barristers already use 'digital' for research, writing, record keeping, preparation, and communicating. This year, many bar associations have moved to online-only renewals. That suggests that all barristers have already embraced digital to an acceptable extent, he said. 
Experimentation the best way forward
The best practical way for barristers to continue their online journey, Mr Green espoused, is to experiment through the provision of hands-on training and online resources.
"This also occurs in chambers or in court working with another barrister or seeing your opponent at work. In my experience, the collegiality of the bar leads to the sharing of useful ideas and innovative practices. Good ideas travel quickly," he reflected.
"Moving forward, there remains the question as to whether it is appropriate to go completely paperless in hearings. There remains a debate as to whether a paperless trial is a more efficient trial. It depends upon the requirements of the court or tribunal, the nature of the issues, the format of the trial, the material which is in contest, and a barrister's advocacy style. I can think of examples of both."
When asked how embracing digital can help a barrister's practice move forward – both personally and professionally – Mr Green responded: "More efficient preparation and effective presentation. More flexibility in delivering professional services."
Overcoming reluctance, idiosyncrasies and professional alignment
He proffered advice for those at the bar who might be reluctant or sceptical about certain change, especially if they have been doing things their own way for years.
"Start small. Try it out and practice. Ask others for their advice. Don't think that you are the first person to try doing what you are doing," he suggested.
Plus, he noted, digital service providers and their platforms are in a position to specifically address the concerns of barristers.
"When I went to the bar there was no barristers' digital network. I had a dial-up telephone and modem. The world has moved on since that time, mobile is now ubiquitous, but it always helps to have providers and platforms that have specific experience of working with legal professionals to understand their particular requirements of confidentiality, security, and the need to do this at a remarkably low cost. Those providers are on the lookout for new technologies which might assist with legal practice," he explained.
Mr Green's final submission to the bar, in getting them to embrace digital, was to argue that better alignment with new technologies and professional practices can help drive one's business forward, rather than being left behind.
"It will improve opportunities for service innovation and the ability for barristers to experiment with new kinds of client-delighting service delivery," he concluded.