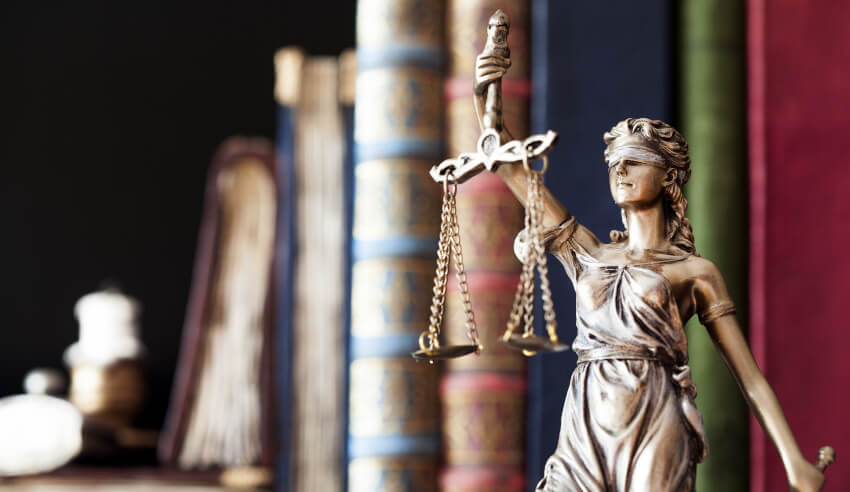 Tributes are starting to flow for his honour Judge Peter Zahra SC, who passed away over the weekend.
As per a statement from the family of his honour, posted by Nine News Sydney, Judge Peter Zahra passed away peacefully on Sunday, 8 May 2022, surrounded by his family.
NSW Attorney-General Mark Speakman said that he was saddened to learn of the death of Judge Zahra, one of the state's most senior judges.
"I express the state's gratitude not only for Judge Zahra's work as a judge of the District Court, but his significant contribution and service to the law and legal profession over many decades," A-G Speakman wrote.
His honour began practice in 1988 as a Crown prosecutor before working at the Public Defenders Office. He was appointed as deputy senior public defender in 1999 and took silk in 2000.
Following this, he was appointed as senior public defender and was then elevated to the District Court of NSW in early 2007.
"His honour was considered an outstanding leader in the Public Defenders Chambers – hard working, a fine advocate and dedicated to developing and maintaining the highest standard in the work undertaken by public defenders," Mr Speakman said.
"He was also a well-respected legal author on drug laws and criminal law.
"During his 15 years on the District Court bench, Judge Zahra earned the deep respect of his judicial colleagues, those at the bar who appeared before him and the profession more broadly.
"On behalf of the people and government of NSW, I offer my sincere condolences to his honour's wife, daughter and sons, his extended family and his many friends and colleagues."
Acting Chief Justice of the Supreme Court of NSW Kathryn Ward said that Judge Zahra's death is a "significant loss" for the state's legal community, and that he "will be sorely missed".
"The Court expresses its sincere condolences to his family and friends." 
Executive Legal managing partner and head of litigation Jahan Kalantar described Judge Zahra in a LinkedIn post as "an exceptional judicial officer who was kind, thoughtful and decent".
"I remember appearing in my first severity appeal before him as a 26-year-old in my barrister's wig and gown feeling like a total fraud. While I thought I had a meaningful point, I was unsure and I remember being so terrified that my teeth were chattering and I began to stutter," Mr Kalantar recounted.
"Judge Zahra asked me if I was okay, invited me to have a sip of water and told me that I could have as long as I needed to make my point. He was patient and he agreed that my point had merit. The appeal was upheld and my client who was a young graffiti artist who was broke managed to walk away without a fine that would cripple him for life.
"A decade later, I still remember that kindness."
In the years that followed, Mr Kalantar continued, his honour was "always polite" and ensured that justice would be done.
"The profession, and the world, is poorer for the loss of such a man," he wrote.
The Aboriginal Legal Service also expressed its sadness for Judge Zahra's passing and offered its condolences to his family.
"Judge was a close friend of the Aboriginal Legal Service. He was a mentor, friend and role model to many of our lawyers over the years," said ALS (NSW/ACT) chief executive Karly Warner.
"Since receiving the sad news of Judge's passing today, my colleagues have shared their memories of him as a warm and generous leader, and a proud working-class man who rose to the highest tiers of his profession through hard work and passion. Judge was a thoughtful legal practitioner, committed to the public value and importance of his work. He supported the Aboriginal Legal Service in many ways; he donated copies of his texts to us for over a decade."
"The District Court and the profession at large will feel his loss. We send our condolences to Judge's family and loved ones," Ms Warner said.
Judge Zahra's family wrote: "In honour of our dad and his life, we encourage everyone to have a hot chocolate and share a dad joke. Those who knew him would know he loved a good (bad) joke!
"Dad was a special soul and touched the lives of everyone he met. We have received many lovely messages and memories that demonstrate the type of person he was, he had a big heart and wanted to see everyone achieve more than what they ever thought possible." 
His honour had, according to ABC News, just started overseeing the start of the trial of Guy Sebastian's ex-manager, who is accused of embezzling close to $1 million of the pop star's money.
Numerous legal professionals have also posted tributes to Judge Zahra on LinkedIn, Twitter and Facebook. Lawyers Weekly has opted not to publish tributes from those from whom permission to do so has not yet been received.