New assistant for Vic Govt Solicitor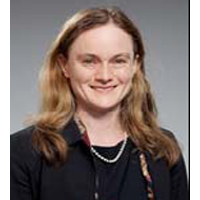 The Government Solicitor's Office (VGSO) has appointed a new assistant Victorian Government Solicitor to its Government & Public Law Branch.
General counsel Alison O'Brien's appointment to the role was announced on 2 March by the VGSO.
O'Brien has been Acting Assistant Victorian Government Solicitor since December 2011 when her predecessor, Jonathan Smithers, was appointed a senior member of the Victorian Civil and Administrative Tribunal.
A respected public lawyer, O'Brien provides advice on constitutional law and public sector governance and decision making. She also represents the Attorney-General and other state parties in constitutional and public law litigation.
During the Royal Commission into the Bushfires, O'Brien assisted the Government in its responses and was a leader of the VGSO team for the duration of the inquiry.
She won the Law Institute of Victoria Government Lawyer of the Year Award in 2011.
"The role attracted qualified applicants from interstate and overseas, as well as from Victoria.
Alison emerged clearly as the candidate of choice, and I congratulate her in her new role," said Victorian Government Solicitor Peter Stewart.