EVENTS
Upcoming Event

8-10 June
The essential, must-attend event for emerging legal professionals and law students, connecting you with Australia's top companies and leading educators to help you secure the perfect role.

Across three, action-packed days, Lawyers Weekly will give you the opportunity to acquire the latest insights and trends that are shaping the way of the future, helping you gain the competitive edge in this intense climate of great change.

With expert-led sessions, keynote addresses, one-on-one networking opportunities and conversations with industry leaders, firms and trusted career advisers, this event will set the benchmark for professional career development to thrive in a post-pandemic environment.
Upcoming Event

11 June 2021
Lawyers Weekly 30 Under 30 recognises excellence in young lawyers across Australia. Achieving 30 Under 30 status offers the springboard for career progression, giving industry-wide recognition for professional competency while highlighting a passion for the law and dedication for personal advancement.
Upcoming Event

Thursday, 17 June 2021
The Corporate Counsel Awards 2021 is an awards program that bestows the most prestigious accolades recognising excellence for top-performing in-house legal professionals at a national level. These awards provide an opportunity to recognise the work done by in-house counsel and help you stand out in a competitive marketplace, highlight your experience and gain the recognition you no doubt deserve.
Upcoming Event

22 July 2021
Are you a partner of a law firm? Submit your entry now to be recognised as one of the profession's leading partners.

The prestigious Partner of the Year Awards returns in 2021, bringing you the pizzazz and glamour in an evening to remember after a year we will not forget. The annual event presents an invaluable opportunity to highlight the notable achievements of lawyers at the height of their career who demonstrate leadership, technical expertise, mentorship and business development skills – the only national awards program to do so.

The awards program bestows some of the industry's most respected and sought-after accolades showcasing outstanding performance by partners, or partners equivalent, across individual practice areas within the Australian legal profession.
Upcoming Event

13 August 2021
Lawyers Weekly Australian Law Awards 2021 has launched!

Recognised as the top national awards program for Australia's legal profession, the Australian Law Awards provides an unparalleled opportunity for those in the business of law.

Now in its 21st year, the awards program recognises those who work tirelessly to make the legal industry thrive and succeed.

From managing partners and general counsel to barristers, legal scholars and young guns, the national awards program is the pinnacle event for recognising talent in the Australian legal industry.

Take the first step in being recognised at a national level and build a reputation for excellence.
Previous Event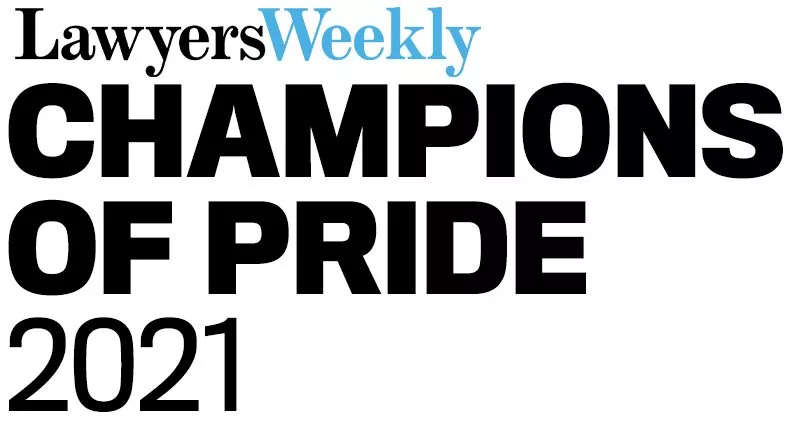 2022 DATES TO BE ANNOUNCED

For the first time, Lawyers Weekly will be paying tribute to the businesses fostering diversity and inclusion in its new Champions of Pride initiative.

Champions of Pride will recognise the law firms and organisations that best demonstrate a commitment, both pledged and implemented, to the advancement of diversity and inclusion initiatives pertaining to legal professionals who identify as LGBTQI+.

Champions of Pride provides an outstanding opportunity for employers across the country to distinguish their efforts towards equality in the workplace and broader community.

Whether you would like to nominate a CLC, a global law firm, a barristers' chambers or an in-house team — if they are pushing the boundaries beyond tokenism in the profession — then give them the recognition they deserve and nominate them today!
Previous Event

2022 DATES TO BE ANNOUNCED
Lawyers Weekly Boutique Law Summit 2021

Lawyers Weekly is proud to announce the return of the Boutique Law Summit in Sydney for 2021.

This one-day, must-attend summit has been specifically designed for boutique law firms and individuals who are looking to adopt groundbreaking business practices and cutting-edge technology to maximise their competitive edge in a post-pandemic marketplace.

Our expert-led sessions have been created to respond to the needs of those leading and working in boutique law firms with a treasure trove of take-home, practical strategies, tips and tools on business and profile building to have a positive impact on your business's growth and future.
Previous Event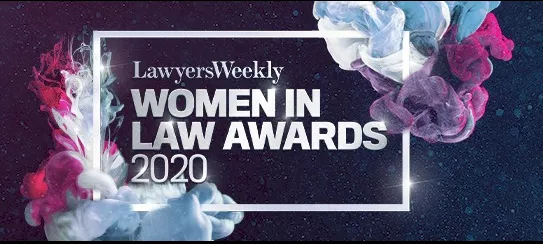 10 December 2020
The Women in Law Awards is the benchmark for excellence, celebrating and recognising the outstanding women influencing the Australian legal profession. This prestigious national awards program presents an exceptional opportunity for leading women to showcase their achievements, attract more clients and propel their career, on top of giving them the recognition they deserve.