EVENTS
Upcoming Event

POSTPONED - DATES TO BE ANNOUNCED
Setting the benchmark for professional development and networking, the Lawyers Weekly Corporate Counsel Summit and Awards held on Friday, 20 March, in Sydney is an event not to be missed. Providing a wealth of experience and practical tips to help drive success in a changing legal landscape, the summit is an immersive, full-day conference that brings together leading disruptive, digital and transformative in-house legal leaders from global brands. In the evening, the space will transform into the Corporate Counsel Awards, providing a unique opportunity to celebrate with the top-performing in-house lawyers at a national level. The awards will be hosted as a dinner and will follow on from networking drinks after the conclusion of the Corporate Counsel conference.
Upcoming Event

POSTPONED - DATES TO BE ANNOUNCED
The Boutique Law Summit is a one-day event that has been specifically designed for boutique law firms that are looking to adopt groundbreaking business practices and cutting-edge technology to maximise their competitive edge. This summit has been specifically designed to respond to the needs of those leading and working in boutique law firms with a treasure trove of take-home, practical strategies, tips and tools on business and profile building to have a positive impact on your business's growth and future.
Upcoming Event

LIVE BROADCAST AWARDS
The 20th annual Australian Law Awards is the pinnacle awards program for the nation's legal profession, recognising the outstanding work being done across major legal practice areas, brilliance at the bar, legal in-house powerhouses, innovators and various firm-led pro bono programs.
Upcoming Event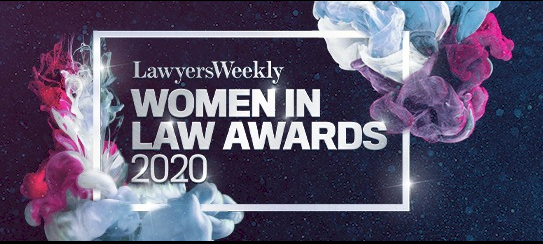 The Women in Law Awards is the benchmark for excellence, celebrating and recognising the outstanding women influencing the Australian legal profession. This prestigious national awards program presents an exceptional opportunity for leading women to showcase their achievements, attract more clients and propel their career, on top of giving them the recognition they deserve.
Previous Event

Lawyers Weekly 30 Under 30 recognises excellence in young lawyers across Australia. Achieving 30 Under 30 status offers the springboard for career progression, giving industry-wide recognition for professional competency while highlighting a passion for the law and dedication for personal advancement.