Your subscription options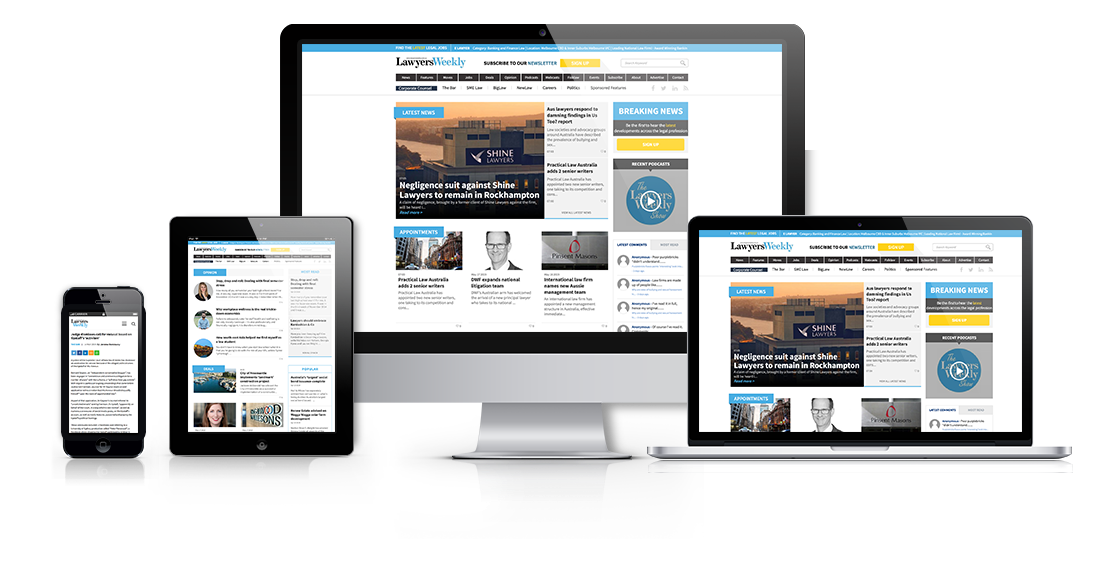 Receive breaking news to your inbox
Join over 100,000 Australian lawyers.
By subscribing, you agree to our terms and conditions.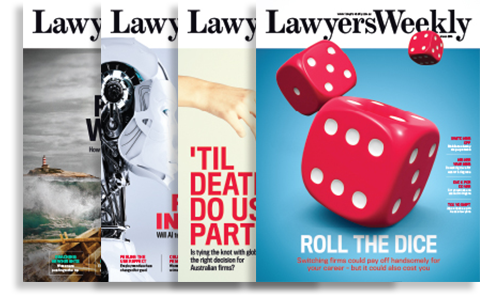 Subscribe to our magazine
The bible for legal business in Australia.
Published monthly and delivered to the leading lawyers like yourselves across the country, Lawyers Weekly plays an active role in shaping and progressing the way legal business is conducted in Australia.
It provides informative editorial coverage on issues affecting the way law firms conduct their business, including;
expert opinion pieces
analysis of the issues impacting the business of firms
broader geographic coverage of events and issues
regular technology reports
regular training
and education reports