Aus deals to feel the effects of new foreign exchange measures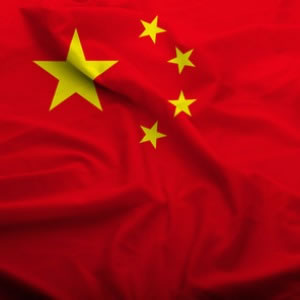 Changes to Chinese foreign exchange regulations are set to significantly impact Australian deals, according to two MinterEllison partners.
Minters partners Chris Carr and Bi Chen said the key changes made by China's central bank, the People's Bank of China, will substantially "tighten" Chinese foreign exchange regulations.
Among the changes, there has been a restriction placed on offshore renminbi (RMB)-denominated bank loans provided by onshore companies, whereby pre-registration is required to provide RMB loans; at least one-year incorporation history of the lender and requirement of equity/shareholding between the lender and borrower; verification of business scale, loan scale and the actual usage of the loan; prohibition of providing offshore loans by using individual funds; and restrictions on loan interest term as well as any extensions.
In addition, large and suspicious transactions are now required to be reported to regulators.
Mr Carr and Ms Chen said Chinese companies seeking outbound projects and Australian companies looking to secure Chinese outbound investment will need to take greater precaution in understanding the changes in the rules that apply to foreign exchange payments, as these changes could impact their deal structures significantly.
"We expect these will impact the China outbound investment environment," said Ms Chen, who is based in MinterEllison's Beijing office.
"In particular, funds sourced within mainland China for outbound transactions will be subject to additional scrutiny and discretionary approval of the State Administration of Foreign Exchange (SAFE) or its local branches."
Ms Chen added that a key consequence of the changes could be that outbound transactions will take longer to complete. She noted that they could even be suspended due to likely delays in fund flow processes, particularly transactions done by private investors as they are more likely to be considered "suspicious".
"It does appear that payments relating to genuine transactions that are in compliance with Chinese laws and regulations will continue be approved, and our observation is that the state-owned enterprises are less affected by the recent regulatory changes," Ms Chen said.
"However, we do expect that outbound investments by Chinese companies will slow in the first half of 2017 as these measures, their application by the relevant regulators and their practical implications are further understood by the market."
Despite the changes, Mr Carr, who works in the firm's Shanghai and Sydney offices, said he does not see this as a sign that China will necessarily turn off the tap for outbound investments.
"It's significant that China is tightening its foreign exchange regulations and we recommend that both Chinese investors and their Australian counterparts closely monitor developments," he said.
"As the sophistication of the Chinese regulatory regime increases, we expect what happens in practice to evolve."