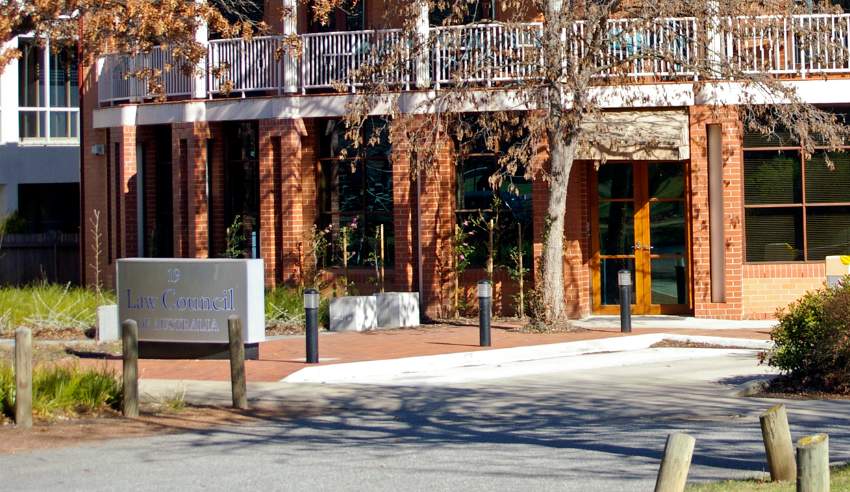 The Law Council of Australia has called on the Australian government to give high priority to developing better risk assessment tools, following last week's terror attack in Melbourne.
The LCA has spoken out about the "inadequate" measures government currently has in place in regards to terror risk assessment tools used for parole and bail.
This comes after last week's terror attack in Melbourne, whereby Yacqub Khayre was found to have been on parole in an incident which saw a male receptionist killed, a woman taken hostage and three police officers shot.
This, combined with the 2014 Sydney Lindt café siege, has underscored the inadequacy of various risk assessment tools in judging the likelihood of a violent offender engaging in terrorist activity if released on parole or bail, according to the LCA.
During the Lindt Café incident, offender Man Haron Monis was on bail after being found guilty of committing numerous sexual assaults and being an accessory to murder.
The legal body has urged the Council of Australian Governments (COAG) to give "high priority to developing superior risk assessment tools, not only in relation to those convicted of terrorist offences but for violent offenders who may have a propensity for extremist views or terrorism activity".
Law Council president Fiona McLeod SC said the need for improvement was compelling.
"Courts and parole boards making decisions about bail and parole can make good decisions if they have sound information and effective tools permitting an accurate assessment of risk. We need to improve the tools used to assess violent offenders," Ms McLeod said.
"As we have unfortunately seen from recent experience, there is no neat line to be drawn between violent offenders and terrorists.
"We have to recognise that the capacity of current risk assessment tools to predict future terrorist activity is at best, limited."
Ms McLeod said that improving information sharing should also be an area of focus at COAG.
"We need to critically examine why there appears to be an absence of effective information sharing between intelligence agencies, law enforcement and parole boards," Ms McLeod said.
"ASIO and the AFP already have the power to share information with state and territory bodies including police. There needs to be clarity about when and how that information should be shared.
"We also need to ensure that individuals with extremist views and a propensity for violence are able to participate in deradicalisation programs, regardless of whether or not they have been convicted of terrorist offences."
Meanwhile, Australian Lawyers Alliance spokesperson Greg Barns has also spoken out on the issue, but offers a somewhat different opinion on what needs to be done to combat the risk of terror suspects.
"Politicians calling to restrict parole for people convicted of terror offences would be better off examining the link between the harsh conditions of detention and the greater chance of radicalisation," he said.
Mr Barns added that "calls for a presumption against a criminal getting parole if they had a link to terror ignore the role that 'high security remand' plays in fanning the flames of radicalisation in the first place".
"Suggestions that politicians might seek to be involved in the decision to grant parole [are] particularly concerning," he said.
"There is likely to be a strong correlation between the circumstances that people charged with terror offences are kept in while they await trial and later radicalisation.
"Placing people charged with these offences in high security remand could be creating the psychological conditions in which radicalisation can take hold."
Mr Barns believes that the issue is "not the parole system, the issue is the conditions of detention".
"When it comes to terrorism offences, there are very few people who have ever been given bail. The bar is set so high," he said.
"They are often housed in maximum security in prison before they are even found guilty of an offence. This can mean constant strip searching, spending up to 23 hours a day locked in a prison cell, with little or no access to essential mental health treatment, or support networks.
"It must be remembered that people on remand are presumed innocent unless they are found guilty. If someone on remand is not found guilty, they are then simply released, with no support in dealing with what they have been subjected to in prison. This in itself is risky."
Mr Barns said the calls for 'terror criminals to rot in jail' are just another example of "knee-jerk politics". They highlight the dangers of the suggestion by Commonwealth Attorney-General George Brandis that attorneys-general should have any say in if or when parole is granted, he said.
"The Australian Lawyers Alliance agrees that politicians should have no role in deciding who should be released on bail, especially politically fraught cases such as suspected terrorism crimes."
Parole is a means to support people in their reintroduction to the community after time in prison, Mr Barns added.
"Without it, people might spend longer in prison, but when their sentence is up they would be released without any support or monitoring," he said.
"… Housing terror suspects in maximum security can be a major factor in radicalisation of terror suspects. If politicians want to have an impact in reducing the danger of terrorism to the community, treating everyone in prison with humanity, whether they are on remand or convicted of a crime, must be the first step."