'SportsTech' posing legal challenges: report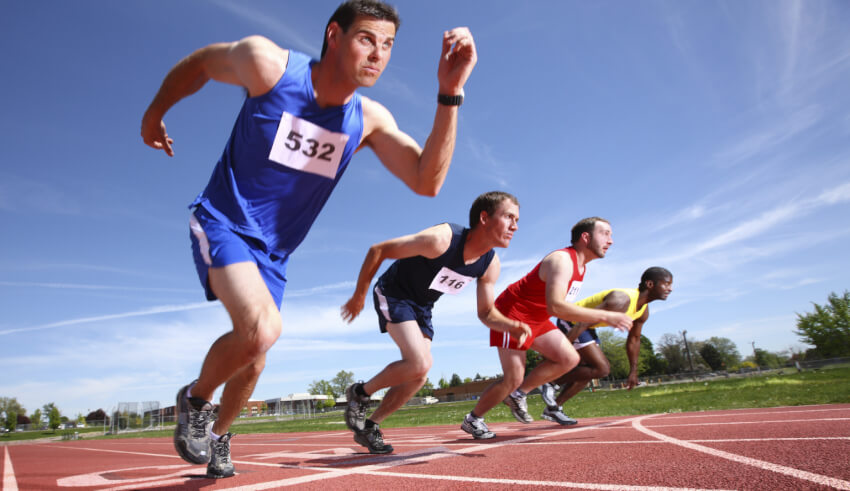 A report by King & Wood Mallesons has identified some of the key challenges that technological advancements are presenting for sports and entertainment lawyers.
The report titled, Around the Grounds – SportsTech: Digital Disruption in the Sports Industry, discusses legal issues associated with digital disruption in sport adjudication, safety and spectatorship, as well as the rapidly growing e-sports industry.
The report was led by KWM partners Michael Swinson and Scott Bouvier, with contributions from senior associate Nick Sinclair, solicitors Nick Baum, Matthew Gardner and Daniella Phair, and graduate Louise Yun.
"Technological development is rapidly changing almost every facet of the sports industry – from the way sports are played and the equipment players use, to the way sports are governed and, of course, the ways that we spectators watch and enjoy the on-field action," the report said.
"All of these changes raise interesting new legal questions and challenges. However, developments in the law are often accused of lagging behind developments in technology – courts and legislators often struggle to keep up with what is happening in the 'real world'."
Sports adjudication has become heavily reliant on technology. Tools such as video replay, Hawkeye and Hotspot are widely used to augment – and sometimes overrule – the judgement of human referees and umpires.
Automated systems are continually being revised to become capable of making more complex decisions. This involves reducing complex judgement calls to a series of binary questions that a computer is capable of assessing.
"The challenge for sports administrators is to determine the right level of adjudication by technology, taking into account fan expectations, broadcasting considerations, cost, accuracy and fairness," the report said.
Player safety is another high priority. Technological advancements mean the physical condition of a player can now be monitored during a game, including data such as distance run, heart rate and force of impact. However, reluctance by clubs and administrators to implement these technologies could expose them to legal risk.
"If [clubs and administrators] are not willing to adopt new safety technologies, they may potentially face greater legal exposure if one of their athletes is hurt in circumstances that could have potentially been avoided," the report said.
"For example, the athlete may be able to bring a claim in negligence if it can show that their club or the organising body for their sport owed them a duty of care and failed to discharge that duty by displaying the standard of care that would be expected of a reasonable person in their position.
"The common law has developed a defence based on the voluntary assumption of risk (referred to by the Latin volenti non fit injuria) where a plaintiff deliberately exposes themselves to a known risk.
"However, defences like this may be hard to make out if sports administrators have evidence about the likelihood of risks that is not widely available to players, or have the opportunity to make changes to their sport to avoid or mitigate on-field risks and fail to do so."
On the spectator side, other sports technologies are firmly embedded in the homes of fans. Recent innovations in broadcasting and viewing include virtual and augmented reality products as well as streaming services, which are complicating relationships between sports organisations, media companies and consumers.
"While the division between free-to-air TV, pay TV and digital coverage may have been relatively easy to draw in the past, this is becoming a far more fraught and contested area," the report said.
"Who should own virtual reality coverage rights? Who should own in-stadium broadcast rights? When technology is evolving so rapidly, how do you effectively assess the relative value of TV, mobile and other coverage rights over a five-year rights cycle?
"Already we are seeing keen interest by some social media platforms, like Twitter, YouTube and Facebook, in the potential of sports and other live event coverage. These are companies that are adept at exploiting new technologies and creating new audience demand for novel ways of consuming content.
"It may well be that they are better placed to take sports coverage to the next level than traditional broadcasters, who are largely stuck providing a single curated image to their viewers rather than an immersive or interactive experience."
The issues affecting traditional sports are mirrored in the emerging e-sports space. With competitive video gaming growing in prominence, issues such as player contract terms, intellectual property and gambling regulation are becoming more serious legal concerns.
"Players starting out in e-sports typically have little prior business knowledge and have begun their careers by playing with friends and acquaintances in an environment where written agreements are seen as unnecessary," the report said.
"As a result of this cultural legacy, individual players who make it to the big-time are often left to fend for themselves when negotiating their engagement by teams and their participation in tournaments.
"The International e-Sports Federation was established back in 2008, but while one of its objectives is to promote competition standards, the adoption of minimum player protections is still a work in progress.
"There is no doubt that the rise of e-sports has stirred up both the sporting and entertainment industries. It remains to be seen whether our existing legal framework is fit to manage this burgeoning industry."