Job sharing providing a boost for global firm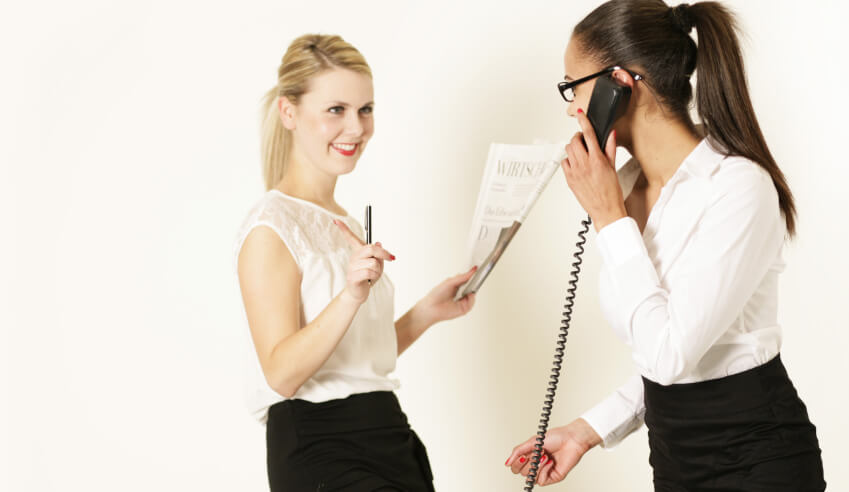 Since implementing job sharing, one global law firm says it has seen numerous benefits, including better staff retention rates and an increase in client and graduate numbers.
Herbert Smith Freehills' head of diversity and inclusion, Australia and Asia Danielle Kelly; and Patricia Low, national leader equal opportunity and training, spoke to Lawyers Weekly on the value of keeping a healthy culture front of mind.
In their years at HSF, both Ms Kelly and Ms Low have seen the firm up the ante on diversity and inclusion significantly, including through the implementation of its LGBTI network, women's network and Working Parents Program, among others.
However, they note that from personal experience, job sharing has been one of the key catalysts in bolstering the firm in this regard.
HSF introduced job sharing for part-time workers. The arrangement sees two people effectively share the responsibilities of one role.
According to Ms Low, job sharing has allowed her to effectively manage work and family life in ways she didn't think possible before.
"I'm a huge advocate of job shares. I think if you get them right it really is the answer to making part-time work even better, for both the firm and for clients," Ms Low said.
Ms Low has been working in a job-share arrangement for around 10 years, as have many other part-time workers at HSF, particularly new mothers. She said originally she was concerned about how the arrangement would affect client opinion, however has yet to deal with any negative feedback thus far.
"Our clients are incredibly supportive. At the beginning we were a bit worried and were doing lots of memos and issue papers about how we were going to approach clients and tell them that this is what we we're doing, but we got resounding support," she said.
"A lot of our clients are leaders in the diversity space. Lots of the banks that we work with were hugely supportive and so that was really encouraging and that worked really well."
Ms Low added that the focus on facilitating an arrangement which sees the firm offer alternative working conditions for those who need it is well received by clients.
"Our clients are looking for that and are expecting that and wanting to partner with like-minded firms or organisations," she said.
"I had a client the other day who, when we announced the current job sharing I'm working in, said she's so keen to see senior women working well and when she looks at the composition of a legal team that is presented to her, if it's all blokes she's got a question mark around why there isn't more diversity.
"Increasingly our clients expect us to get this right and our clients will elect to work with us because we are getting it right, so it's really important from a business perspective in that sense as well."
Ms Kelly echoed this sentiment, noting that she's unsure why job sharing hasn't become the new norm when there are so many benefits that result from it.
"I don't really understand why it's taking organisations so long to catch on to job sharing. It's surely the most effective way of making part-time work, particularly when one of the barriers to successful part-time working is 'who looks after the work on the days you're not in the office?'", she said.
"Job sharing is the perfect solution to that. Of course it requires investment of time, in terms of ensuring that the job-share partners are compatible and doing a slight redesign around the edges of the role to ensure you have all areas covered.
"We recently had a job-share presentation in our Brisbane office where we had two former HSF lawyers, who are now senior lawyers in the in-house team of one of our clients, and that day they talked about their job-share role. One thing that really occurred to me, that apart from all of the practical benefits, from a risk management view it's a fantastic arrangement. It's that classic example of two brains are better than one. You have that diversity of thought that you can bring to complex risk issues."
In addition to this, Ms Kelly said that this kind of arrangement, and the other areas of diversity and inclusion HSF strives for, presents an attractive offering to more junior lawyers.
"For me, the fact that we're still ranked the number one legal graduate employer is very much a part of our branding," she said.
"Our position is around being an inclusive culture and the feedback that we hear at the universities is that HSF is seen as leading the pack in terms of that inclusive culture.
"Other law firms will have their own view but that's the feedback that we're hearing."
Ms Low said there are other hidden benefits that she received at a personal level as a result of job sharing. She noted that her first job-share experience was with a more senior lawyer, which consequently enabled her to gain vast knowledge in her area of law that she may not have otherwise.
"The first person I job-shared with was a couple of years my senior, so I had this amazing opportunity to work with her and bounce ideas off her constantly," she said.
"We could exchange text messages, emails, pick up the phone and chat, and it's interesting because as a senior lawyer otherwise you tend to be quite siloed, you'll have discussions with junior lawyers, you have discussions with your partner who is supervising you, but you don't have a peer at the same level who you can just bounce ideas off of on that one piece of work or that one instruction, so it was this amazing learning opportunity, this really nice collaborative environment and that was something I'd never considered."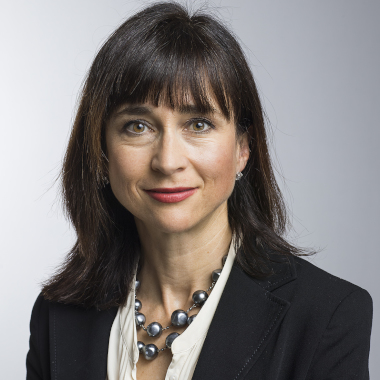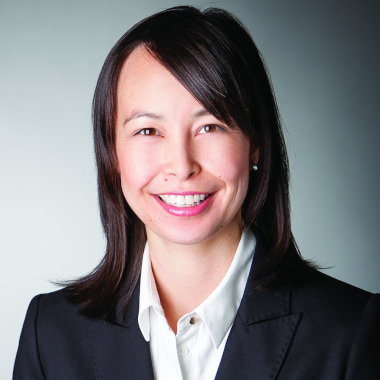 Pictured left to right: Danielle Kelly and Patricia Low