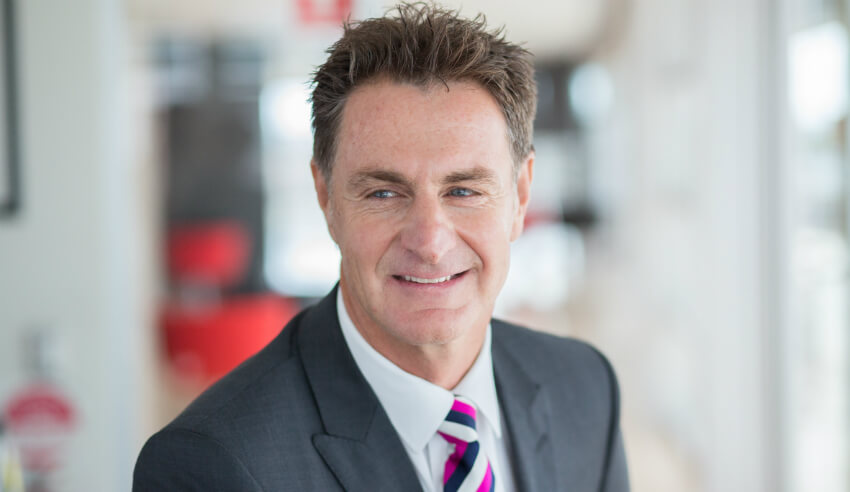 Players in Australia's cut-throat legal mid-tier market are more focused than ever on transforming their business strategy as competitors are forced to merge with global top-tiers.
Confirmation of the merger between Henry Davis York and global giant Norton Rose Fulbright last month is a stark reminder for the mid-tier market that competing for clients has become a whole new game.
It is a landscape that Mark Hickey (pictured), chairman of the board for national firm Sparke Helmore, refers to as a "new paradigm".
As part of a series of interviews that Lawyers Weekly conducted with chiefs of the remaining mid-tier stalwarts, Mr Hickey shared his take on the future for law and how Sparkes is approaching competition for work in a crowded space.
"Clients are now making it very clear that we're in a new paradigm for providing legal services and that we have to step up to the challenge and the change," Mr Hickey said.
"Lawyers have been lucky for many years but the times have now changed – if we don't get on the front foot and invest in technology and invest in providing legal services that are relevant for our clients, then we won't be here in 10 years' time," he said.
Mr Hickey highlighted the way that the internet has transformed processes, digital disruption and major restructuring of businesses as some of the main factors affecting clients and forcing law firms to respond in kind.
He added that the challenges faced by mid-tier clients in the banking and insurance industries in particular are also influencing what law firms are offering and how their legal services are delivered.
"These forces have had a significant impact on our clients, particularly in the banking industry and the insurance industry with hyper competition coming in," Mr Hickey said.
"As a result of that, Sparke Helmore has implemented a growth strategy that looks at transforming our business by re-engineering the process-driven litigation type work, investing in technology, investing in data analytics, and investing in restructuring the business so that we can meet the challenges that our clients have, head on."
Mr Hickey indicated that through these efforts, the firm set out to be a market-leading Australian professional services business. He added that part of the commitment to the Sparke Helmore mission statement is investment in allied revenue lines beyond traditional legal services and to offer work that is better aligned with client requirements.
"The firm is committed to sticking with its core legal competencies but where we have to provide adjacent services that are relevant to the law, we will do that.
"As a partnership I think we have to invest in other things to help us work more profitably for clients. That will involve looking at investing in technology, investing in re-engineering particular service lines to be more efficient (particularly in certain areas of leasing, insurance litigation); and then, subject to getting partner approval, investment in allied business lines that we can leverage off our own expertise such as data analytics, company secretariat and secondments," Mr Hickey said.
Mid tier national firms are particularly susceptible to the crippling effects of a toxic culture or sudden loss of a major fee-earning team. This means that beyond profit growth and rising to client challenges, other metrics are just as critical for business success in the mid-tier space.
In response to a hiring environment where lateral hires happen far more frequently than they did 20 years ago, Mr Hickey said that engaging and rewarding the workforce was a critical part of his firm's strategy. Two of five main metrics set down by the Sparke Helmore board to assess its strategic performance are talent retention and the firm's values.
"Sparkes has always been seen as a place where the culture and people do work well here and we've had a very good culture for 135 years and continue to ensure that that's one of the key metrics that we manage and pursue," Mr Hickey said.
"Culture is number one because culture drives your strategy. The very first thing you have to do is get your culture right and make sure that everyone is on board. We look at it in terms of ensuring that we keep abreast of the market in terms of diversity, in terms of remuneration and by providing more exciting opportunities for our lawyers, which include innovation," he said.
The culture at Sparke Helmore, like Henry Davis York, is touted as one that adapts to the demands of modern business but whose identity is proudly anchored by more than 100 years of business.
With the competitive operating environment of mid-tiers being encroached by global players and NewLaw providers, the legal business game has certainly become a matter of survival of the fittest. For mid-tier firms, mergers with smaller enterprises, or being absorbed by an international powerhouse, is one of the only ways to stay in the game.
HDY, a commercial Australian firm founded in 1893, was a go-to advisor for a number of government departments and agencies as well as Australia's big six banks. Its core practice areas serviced government, financial services and infrastructure sector clients.
HDY's tie-up with NRF followed a six-month period of public indecision, with widely reported speculation that one party got cold feet.
In May, news that HDY had decided to shed more than 7 per cent of its Sydney office workforce with the redundancy of 25 personnel, which included six fee-earning lawyers, hinted that perhaps a merger was back on the table. The theory was ultimately confirmed when just over a month later an announcement was made that the boards of both firms would vote on a merger.
Sparke Helmore, on the other hand, considers opportunities to merge with other smaller firms as an effective way to pursue its growth strategy. The firm has established a special advisory committee to seek out and consider companies that are aligned with Sparke's own strategy.
More recently, Sparke Helmore announced its merger with Perth-based insurance firm Jarman McKenna. The tie-up was made official in March of this year and bolsters Sparke's national footprint in the insurance space.
"I think it is a strategic need for a national firm to grow revenue and profit but more importantly to grow through acquisition of like-minded partners," Mr Hickey said.
He concluded with the prediction that he expected more mid-tier mergers in future but that Sparke Helmore was dedicated to its position as an independent, national firm. In this fluid environment, he also stressed that mid-tier partnerships need to step up to the plate and invest in their business.
"I think there's going to be quite a bit of fluidity in the mid-tier market and you will see some mergers occurring and you're seeing that now," Mr Hickey said.
"The days of partners sitting back and waiting for the work to come to them, and sitting back and taking big draws but not putting anything into the business are over," he said.