Demand for R&I lawyers on the rise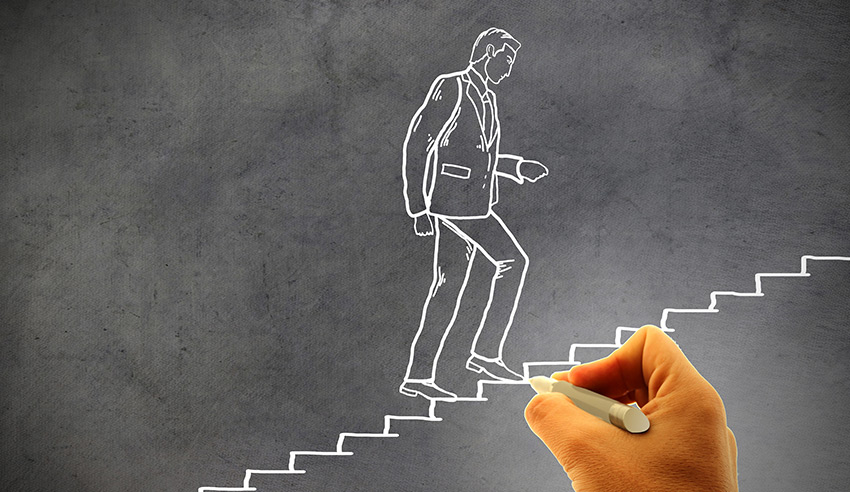 Two restructuring and insolvency partners from King & Wood Mallesons have shed light on the current market, noting that a knock-on effect arising from a range of distress matters has led to increased demand for lawyers who practise in this space.
Tim Klineberg, who is national head of KWM's R&I practice, and Perth-based partner Nathan Collins spoke to Lawyers Weekly recently about trends playing out in this area, with a focus on the east versus west coast.
Collectively speaking, both Mr Klineberg and Mr Collins agree that the R&I space is heating up right across the nation due to a range of scenarios starting to unfold.
"This market is very much a product of the lending market, which is the way we see the R&I market. Its businesses who take on too much debt or who have market circumstances go against them. They're not able to service their commitments, and they tend to get into restructuring and insolvency-related issues," Mr Klineberg said.
"What you've seen over the last 12 to 24 months is very much a product of cyclical trends, rather than leveraged trends, because businesses are buying a lot of money, but money is relatively cheap and has been relatively easy to come by, so you're seeing a lot of refinancing activity outside of restructuring and insolvency.
"Focusing on cyclical trends, I think there's still a lot of instability in the commodities market and in relation to mining services businesses. A lot of the major situations that you see in the market are very much related to commodities and mining services, although we are starting to see some more retail-related distress."
Mr Collins echoed this sentiment, noting that: "A lot of mining services companies have seen their market capitalisation drop by 80 to 90 per cent over the last four to five years, and there's been a significant contraction in that market, particularly when the mining/construction boom started to come to an end – a lot of those services were no longer required".
"So there's been a sustained period of players in the mining services space with their vehicles parked up. They then end up having a number of problems. One is they've still got a cash burn and they've got depreciating assets just sitting there and not generating more revenue, so there is a fair bit of pressure," he said.
"Those that are larger in the market have been able to withstand those problems and those that are a bit more diversified in what they do have been able to maintain more regular cash flow and revenue, but those that are more singularly focused on the service they provide have really struggled in the market over the last two years.
"It's the same in oil and gas services as well but, again, those companies who have a point of difference and are diversified are doing better in the market than those that are a bit singularly focused."
As these trends continue, both Mr Klineberg and Mr Collins said that demand for lawyers who advise on these matters will continue to rise, particularly those from Sydney.
"I'd say Sydney is the centre of the national market. What we're seeing is a lot of foreign investment into the Sydney market and in a lot of major businesses that are based here. A lot of the big restructurings are being led out of Sydney. I think of Arrium, for example, last year was a big situation. It's now wrapping up but its head office was in Sydney, and a lot of the work is being done here," Mr Klineberg said.
"We've been working on a lot of matters though with a Perth angle, and Nathan and I have done quite a lot of work together this year on Paladin Energy, which has just gone into administration unfortunately. There's been a long-running restructuring process, and it's headquartered in Perth.
"We did McAleese last year, which Nathan and I worked on. They had operations all over Australia, but are quite a large concern in Perth. But I think a lot of the bigger teams tend to be in Sydney. I think a lot of the banks tend to run a lot of their expos out of Sydney too."
Mr Collins said from a market perspective: "There's quite a bit of stress in the Perth market or the Western Australia market more broadly".
"The reality is, as Tim says, the larger restructuring teams, particularly within the banks, tend to run the large distressed matters out of Sydney, which is not to say that the banks in Perth don't have capability, it's just that that's the way the banks structure their teams," he said.
"I think these larger, more distressed events are having a knock-on effect through the SME space, particularly in Perth as well. You're seeing a lot of the contractors that provide services to other service providers; they're really starting to feel the effects of the larger distress, so it's fair to say that there's a bit of action in that space of the market as well."