Non-traditional design helps lawyers settle in at White & Case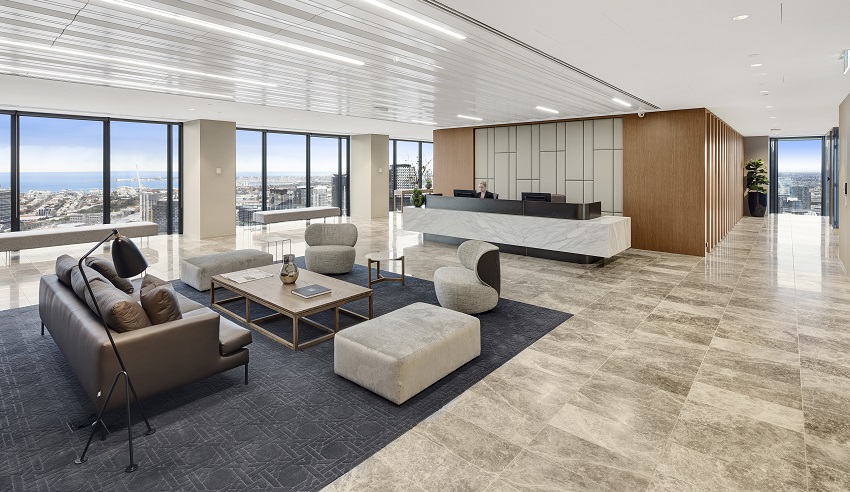 White & Case's Melbourne office in Rialto Towers is equipped to foster collaboration and engagement, according to one of the firm's new partners.
The US giant ruffled feathers late last year when it entered the Australian legal market, scooping up a number of Herbert Smith Freehills partners and staff members to populate its offices in Sydney and Melbourne.
More than six months on, the new White & Case Melbourne team are enjoying a space that is designed to encourage open engagement and collaboration, according to partner Josh Sgro.
The ex-HSF projects and infrastructure partner told Lawyers Weekly he and his team experienced a seamless setup in the new office.
"We've been really lucky," he said.
"Because White & Case have done this a few times around the world, there's quite a good process and a lot of good support that has flown in to help us get the office up and running, so it's been amazingly seamless, actually, from day one."
Mr Sgro said White & Case partnered with architecture firm Bates Smart to create an office that provides great social and work spaces.
"We wanted to make sure that we had lots of open areas, lots of areas for people to get together, a really big staff space with nice comfortable couches … and try and make it a bit more welcoming so people are happy – obviously people work hard, but people are happy to get together at lunch time and after work, etc," he said.
The staff space boasts a La Marzocco coffee machine and the office is designed to let in as much natural light as possible, taking advantage of Rialto's floor-to-ceiling windows.
"A lot of what we do is really large-scale transactions which require big teams, and the teams can get moved around a little bit, so it's not necessarily the people in the office next to you or the desk next to you, they could be spread around, so the ability to move to more team-based working zones, collaboration zones, and not necessarily just moving desks around, we really wanted more of those spaces," Mr Sgro said.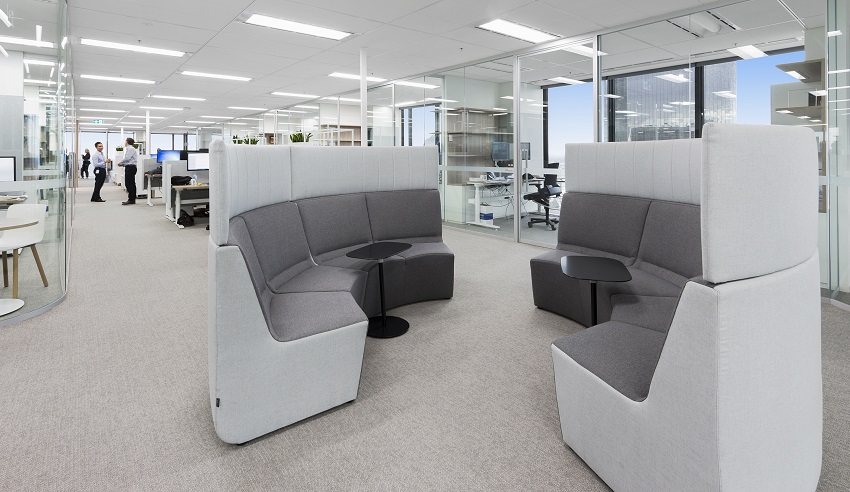 He added that the office is designed to break down the traditional hierarchy of a law firm.
"We've always had a fairly flat hierarchical structure in our team and we wanted that represented through the floor, so there's lots of nice offices but there's no corner offices with the big wooden desk and all that sort of stuff," he said.
"We wanted it to be nice and open, as light as possible, generous use of space, all these things, again, to try and create that environment where people feel a bit more relaxed at work, can have a bit of fun, to be frank, and we still keep that sort of flexibility that we need.
"You can see where people are in the office and go and find them much easier than you can in the traditional, labyrinthine-type office, where you disappear in your office and no one knows you're there until they go and knock on the door.
"So it has helped to foster that stronger connection between partners and staff. That's been a really good aspect to it, breaking down some of those perceived and actual barriers in the office."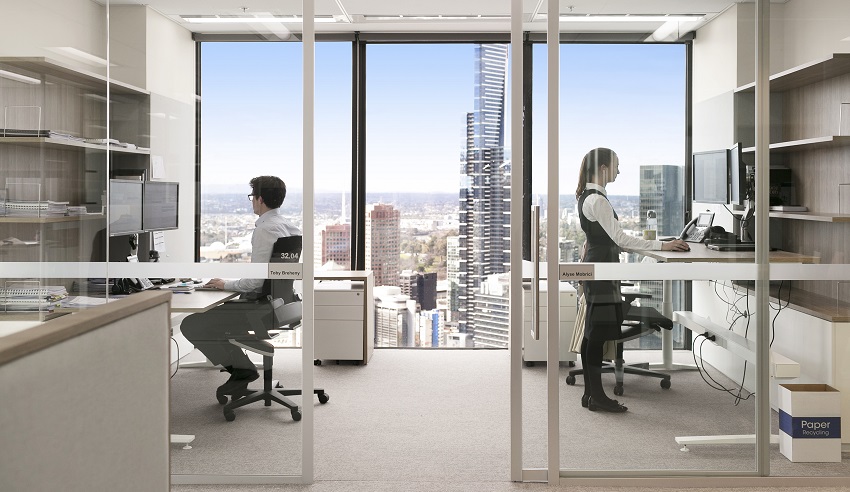 The White & Case partner said the benefits of the open office structure also extend to clients.
"Every client that I've worked with since we opened the office, invariably halfway through the meeting or two-thirds of the way through meeting, they always ask for a bit of a tour, and it does allow you to demystify a lot of what goes on: they can see people working, they can see people relaxing, enjoying themselves. Again, you sort of open up that whole space for people to get engaged in," he said.
"What we've done with the corner offices is remove them, and we've created some of them into open meeting rooms where we can have our clients in that space, they can see people; if we need to grab more people in from the team, we can quickly grab them in, so it just fosters that greater connection between the team as a whole and the client.
"We've found that to be hugely valuable for some of our clients and they love it here, honestly. They feel part of the team and they can access the right people for what they want to talk about."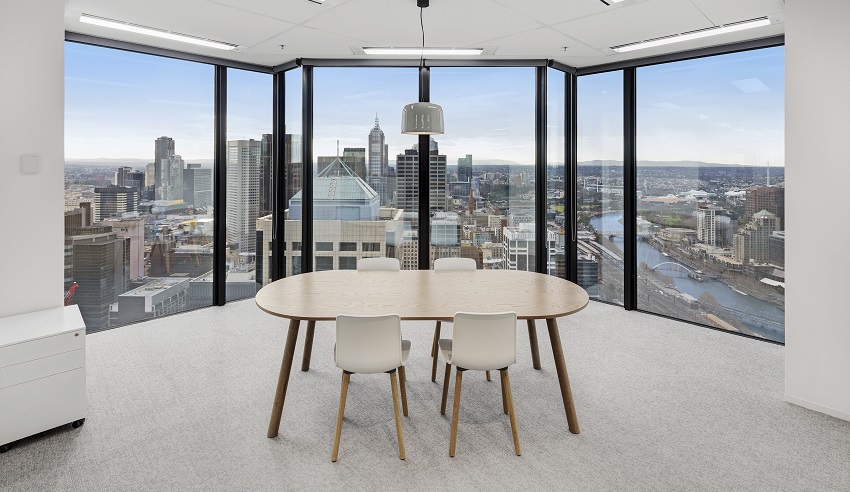 The firm has provided the design and technological support to enable the new lawyers to work effectively right from the start, Mr Sgro said.
"We're a bit more nimble, being effectively a start-up office if you like, but we've got the backing of the global firm to make sure these things work seamlessly for us," he said.
"We've been very lucky, actually, with the process and what's been made available so that we can effectively jump into the market here and really deliver the product that we're used to delivering from day one."
Pictured: White & Case's Melbourne office