Advancing the rule of law in Myanmar: the experience on the ground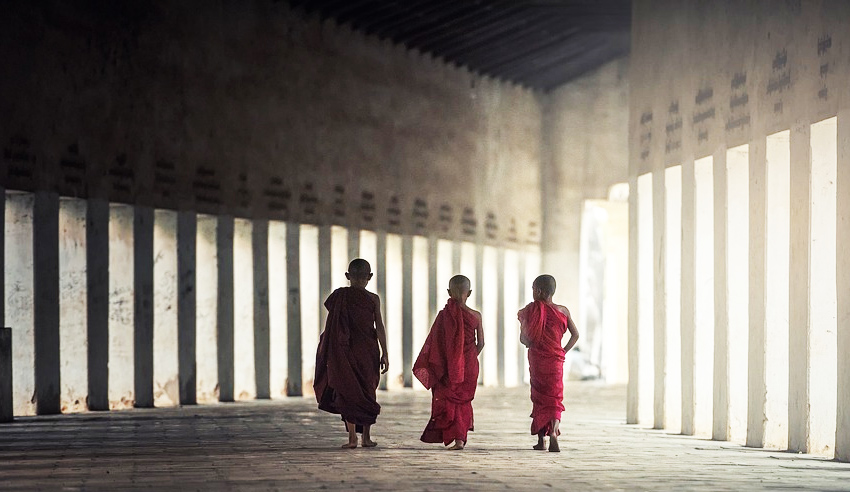 In April 2017, a team of legal professionals from Australia, Japan and Myanmar joined forces under the Juris Pilot, an initiative of LexisNexis, to work with the Myanmar Attorney General's office (UAGO) to arm its lawyers with the skills to successfully carry out international contract negotiations, write Veronica Rios and Charles Brannen.
After international sanctions were lifted in 2011, Myanmar found that its laws and regulations were struggling to keep up with the fast pace of economic change fuelled by foreign investments.
LexisNexis' rule of law story with Myanmar began in 2013, when it started receiving queries from lawyers and businesses about how to do business in Myanmar and whether LexisNexis was supporting the rule of law.
Since then, LexisNexis has worked with the Myanmar government on multiple projects, including its attending the UAGO's strategic planning session for 2015-19. The UAGO highlighted that to advance the rule of law, the government at all levels must adhere to a legal framework, requiring more and better trained legal advisors with specialised expertise, particularly in relation to international contract negotiations and resolutions with international government lawyers.
LexisNexis reached out to Dan Creasey, partner and head of Pro Bono at Colin Biggers & Paisley, to discuss the possibility of working together. These conversations crystallised the relationship between Colin Biggers & Paisley and LexisNexis, having considered LexisNexis' rule of law activities as a positive avenue through which to use the firms' pro bono hours.
In addition to Charles Brannen, special counsel at Colin Biggers & Paisley, and Veronica Rios, executive manager, rule of law, LexisNexis APAC, the team consisted of Matthew Rickards, partner at Ashurst (Japan), and Guillaume Stafford, senior associate at Herbert Smith Freehills, who is currently on secondment in Myanmar. The team were also joined by local lawyers Minn Naing Oo and Hannah Lim from Allen & Gledhill, Myanmar.
"Bringing together experts from large law firms in Australia and around the world has enabled us to collaborate and share ideas, while helping to further expand the legal knowledge and skills of a key group of local legal professionals who are representing the newly emerging Myanmar government," said Veronica.
Commencing the project
A key task for Veronica ahead of the training was to ascertain the needs of government lawyers in Myanmar.
"It was clear that the challenge faced by the lawyers of the Attorney General's office was in negotiating contracts with other countries. We were lucky to have a team that could flip the curriculum into whatever the team were looking for, and who could convey their specialised knowledge and experience in these areas," said Veronica.
"Guillaume brought with him experience of having worked directly in Yangon, but otherwise we focused on international, not local laws," Charles added.
Using LexisNexis research materials, the team built a curriculum to conduct intensive training over two days in April (27 to 28) on international contract law that would be delivered to more than 50 public prosecutors from the Union Attorney General's Office and other government ministries.
The modules included:
• basics and essentials of contract law
• tips and traps in drafting contracts
• understanding key clauses in contacts
• managing risk in contracts
• tips and traps in negotiation of contracts.
The initiative faced challenges in its early days, caused mostly by communication issues with the UAGO. This resulted in the intended date of the training being pushed back from November 2016 to April 2017.
Arriving in Naypyidaw
"To reflect on my arrival in Naypyidaw," said Charles, "I vividly remember being jetlagged from my trip but excited about the next couple of days. It was stiflingly hot. An eerie and beautiful vista of manicured roads, some up to 10 lanes wide, was swishing past us. It then struck me that during the half-hour drive to the hotel, I had seen fewer than 10 cars on the roads and only a few more motorbikes.
"After a pit stop at the hotel and an unexpected stop by local police to check for seatbelt compliance, we continued on to the UAGO's headquarters, which I expected to be located in modern offices somewhere in central Naypyidaw. Before seeing anything resembling a CBD, we suddenly turned right off the highway at a small sign marking the location of the UAGO's offices. We then arrived in front of a building about three storeys high located in a lush forest – a nice change from our office in Sydney," said Charles.
The training
Prior to the sessions taking place, the team was concerned about the language ability of the participants. However, it was clear from the participation in the workshop exercises and responses to the questions put to them that there was a sound understanding of English.
"The English language ability ranged from about 60 per cent to 90 per cent, and the people with perhaps 90 per cent English language ability would help their colleagues, so there was no need to pause midway through the discussions to allow for translations," said Charles.
"I think all the presenters did a great job to move at a pace that was in line with the entire group. There were certainly discussions between people and their neighbours and you could tell that they were engaged with the topic," Veronica added.
Reflections from Charles
"Aside from being called 'Professor' and the warmth of the welcome that we received, the most rewarding element of being involved was being able to leverage our skills and resources to support a truly useful and significant initiative with LexisNexis and the Union Attorney General's Office in Myanmar," said Charles.
"It was also very rewarding as the participants were so engaged. In countries such as Australia, attendees at these training events often do not fully engage as they may be obliged to be there. However, it was clear that the participants in the sessions in Myanmar were legitimately interested in being involved and hearing what we had to say."
"Working in a developing economy with other firms and a team travelling from Tokyo, Yangon and Australia, in what would usually be an adversarial relationship, was also very rewarding."
"I would be happy to rejoin the team in Myanmar to teach further modules so that we can add depth to the training to prepare them best for negotiating international contracts. There's a lot more that could be said if we can identify areas that they identify as needing help with. We'd love to continue to be involved," said Charles.
Reflections from Veronica
"Having worked with the UAGO in Myanmar four or five times before, this trip stood out due to the expertise that we were able to connect using LexisNexis' rich network of experts in conjunction with Colin Biggers & Paisley," said Veronica.
"The law provided common ground between ourselves and the UAGO lawyers, leading to some rewarding interactions and bringing together people who would have otherwise never met. I was very grateful for the willingness of the team to take time from their pro bono hours and open themselves to a new experience.
"As a pilot, I couldn't have hoped for a better outcome," Veronica concluded.
This piece was co-authored by Veronica Rios, executive manager, Rule of Law, LexisNexis APAC and Charles Brannen, special counsel at Colin Biggers & Paisley, Australia.