Integration, autonomy needed for professional development success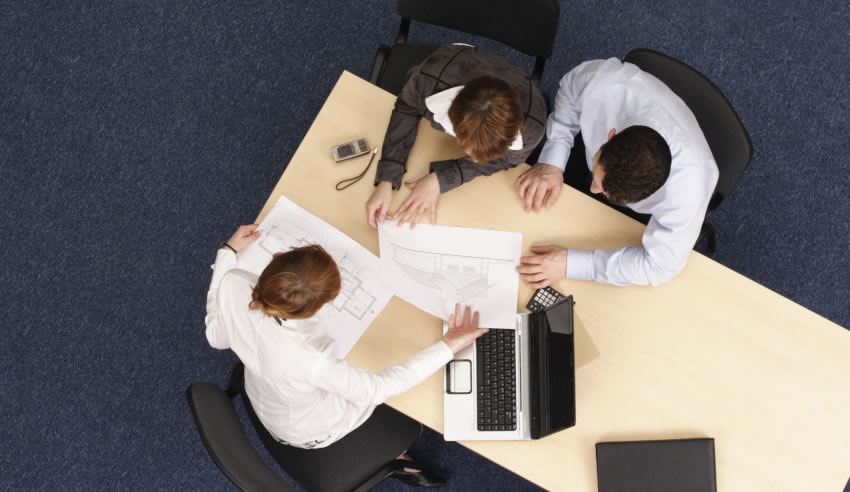 Effective mentoring, in a professional services environment, must do two things: provide scope for self-directed learning and development, and do so in a manner that goes beyond mere box ticking, writes Jerome Doraisamy.
That is the view of lawyer and trained counsellor Elizabeth Rusiti, who sees mentoring as inextricably linked to both the health and wellbeing of lawyers ,but also their career development and institutional loyalty.
"I don't think people leave organisations because they think the grass is greener somewhere else, I think they leave because they think the grass is brown," she mused.
"[Good mentoring programs are] a way of fertilising and watering the grass on our side of the fence so that people stay – the cost of staff turnover is massive, and so businesses will benefit from fewer turnovers and a more committed workforce."
Such environmental nurture is essential in ensuring a thriving legal practice. The Wellness Network for Law recently hosted its annual forum, at which it was argued fiscal and commercial concerns cannot be addressed without first giving adequate consideration to the idiosyncratic needs of the individuals within the firm.
A more modern, nuanced approach to in-house mentoring is required, for lawyers for professional services firms across the board.
Together with Ms Rusiti, McCabes Lawyers have developed such a mentoring program for its staff – lawyers and non-lawyers alike – in which support structures and self-advocacy are at the centre of professional development.
The firm ensured in-depth training is provided, through Ms Rusiti, which equips participants on both sides with the practical tools necessary for meaningful engagement and substantive vocational development.
McCabes said it wishes not only for staff to feel more comfortable and confident in the workplace, but to better develop their leadership and communication skills, have empathy and consideration for others, and enjoy the freedom of a personal safety net for any personal or professional issues and grievances that can and do arise along the way.
They have recognised the importance of taking care of and personally developing their people.
McCabes principal and divisional leader for litigation Chiara Rawlins said continuous improvement at all levels of the firm was crucial for its overall service offering.
"Mentors are expected to provide professional guidance to mentees in terms of sharing expertise and experiences, suggesting solutions to problems, providing alternative perspectives and exchanging feedback [and], at the same time, mentees are expected to take the lead role in their own careers," she said.
The McCabes program, while structured and formal, is voluntary, meaning participation is on an opt-in basis, allowing staff freedom for self-determination rather than being dictated to.
Having such autonomy, Ms Rusiti noted, suits the competitive, perfectionist personality types that choose to study and practice law.
"We all want to know where we're headed with our careers; having that self-directed learning and development scope gives people a sense of control over their own lives, and enables people to bring their own ideas and goals into the room," she opined.
"The idea with a mentee-led relationship is to allow the mentee to decide where they want their career to go, rather than the mentor dictating what the mentee should be doing – it enables them to bring their whole life into play and hopefully balance their work and life better."
Ms Rawlins supported this, saying the firm wanted to ensure relationships created through mentoring were "real", and founded on personal commitment and motivation for substantive interaction.
To ensure long-term success and effective 'real' relationships Ms Rusiti says persistence is key.
"As with any new program there might be a lot of enthusiasm at first, and then we go back to our busy lives and forget about it," she said.
"It's incumbent upon mentees to realise this program is being offered for their benefit, and they need to take initiatives to book appointments with mentors and ensure they are kept."
To reinforce this, and encourage ongoing engagement, Ms Rawlins said the McCabes mentees have the option to change mentors every year to allow for evolution and adaptation of their business goals and objectives, in accordance with career progression and position.
"Relationships [must] remain helpful for the professional development of the participant and ensure the benefits that can be derived continue throughout one's career," she noted.
Annual evaluation of the utility of mentoring relationships will afford staff the best possible opportunity to thrive under guidance, she argued.
Tristan Jepson Memorial Foundation founder and director Marie Jepson often compares lawyers to high-performance race cars, which – by virtue of their make and purpose – require greater maintenance than the average family sedan. Because of increased susceptibility to wellbeing issues, it is incumbent upon lawyers to take greater care for themselves and those around them. An authentic mentor relationship is a good place to start.
If parameters are in place to foster more effective listening, meaningful guidance and a sense of support, there will be a better integration between the holistic needs of staff, greater levels of self-perception, inclusion, respect and empowerment. The grass will be greener.
Keeping that grass fertilised, through meaningful mentoring, is as paramount as it is prudent.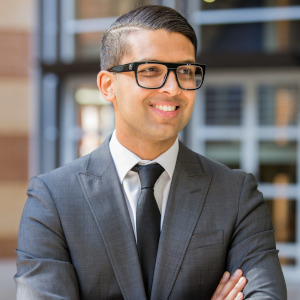 Jerome Doraisamy is a speaker, consultant and author of The Wellness Doctrines.