Is it a restaurant booking? A business opportunity? A sales cold call? Or is it a recruiter looking for feedback on that recently departed employee? While it's easy to politely decline offers from a service provider, it's harder to dismiss the request for a reference check.
However, time is the legal profession's most valuable, tradable commodity. The highly developed skills and experience of employees are only profitable for a legal firm if they're applied in the form of billable hours. So, it can be challenging for those who bill to an accuracy of down to six minutes to justify taking time out of their busy schedule to answer questions about a former employee, for the benefit of their new employer.
In addition, like any consulting business, lawyers are beholden to clients who have neither time nor money to waste. Every minute counts, and being able to work efficiently and productively is integral to profitability and achieving client outcomes.
This poses a problem for recruiters. It's critical they conduct a reference check for incoming employees to ensure they are who they say they are and that they're a good fit for the business. But getting busy lawyers and partners on the phone is extremely challenging. Recruiters can spend hours chasing references, and when they finally do get in touch by phone, they often receive limited useable data and they're back to square one.
In the meantime, great candidates are walking away from opportunities because businesses are taking too long to do the necessary background checks that confirm their suitability.
The value of a reference check
As any legal industry professional or recruiter knows, great talent is hard to find. As a result, the reference checking process is occasionally forgone or fast-tracked in order to get a candidate's feet under the desk before they receive a better offer from a competitor.
While a quick hire can solve the immediate vacancy problem, there's no guarantee a candidate will have been honest about their skills and experience indeed – our research found 42 per cent of people are not. There's also little assurance in a rapid hire that they will be the right fit for the business, which in time can result in an unproductive and unengaged employee.
Forgoing recruitment processes poses a significant threat. Adopting efficient approaches that streamline necessary - but often undervalued - stages of the recruitment journey will give firms confidence in the hires they're making and insightful data to help managers understand their new employee.
No time to waste
As professionals charging upwards of $1,000 per hour, lawyers and partners loathe to complete a reference check over the phone in the middle of the day. We know that phone-based reference checking is one of the least preferred methods of contact for referees. The 2017 Xref Recruitment Risk Index found that three-quarters (77 per cent) of referees have received an unplanned phone call to give a reference, while only 7 per cent nominated this as their preferred method of providing feedback.
When a recruiter is successful in securing a time with a referee, they're often too busy, distracted or thinking about their next meeting to offer valuable and insightful information. This produces minimal data that employers can use to make an informed hiring decision and the process becomes little more than a box-ticking exercise.
Modern recruitment brings data and confidence
In an industry that handles confidential and sensitive material on a day-to- day basis, legal employers need to have confidence that their staff can positively represent their brand.
The data privacy challenges that the legal industry faces are another factor that make it the perfect environment for tech-based solutions that guarantee greater efficiency, while offering peace of mind in the hiring decision made.
At Xref, we offer an automated reference checking solution, which provides convenience and confidence for all involved, with an easy, secure and consistent way to complete references. More than 60 per cent of Xref reference checks are completed outside regular work hours and 45 per cent are completed on mobile devices – it's a game-changer for recruiting in the legal industry.
And it's not just reference checking that can be improved using technology. A wealth of tech-based solutions have emerged of late, all designed to support an element of the recruitment process. Today, HR professionals can improve the recruitment journey for all involved, with more efficient and reliable solutions to critical hiring practices, including applicant tracking, interviewing, background checking and reference checking.
Early adoption of these disruptive technologies will help drive confident recruitment across the industry, enabling insightful hiring decisions guided by reliable data.
A resistance to change and desire to stick to the status quo, will not only open firms up to the risk of a bad hire, it will leave the industry in the dark ages as others race to adopt solutions that tackle the evolving challenges of recruiting in an increasingly fast-paced and competitive environment.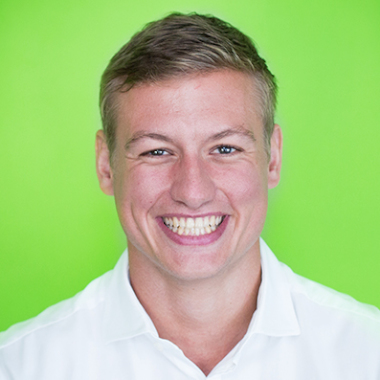 Lewis Matthews has several years of experience working across multiple industries in recruitment and business development. At Xref, Lewis consults with organisations across the Asia-Pacific region on how best to streamline their reference checking process.