Adoption of e-discovery widespread in Aussie legal market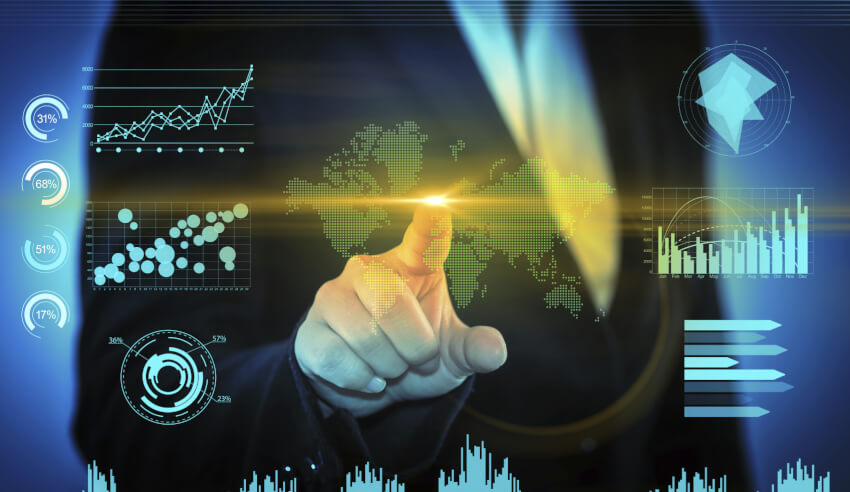 Three experts in the e-discovery space have shed light on the adoption of e-discovery within the Australian legal market – and the benefits that comes with it.
Speaking on The Lawyers Weekly Show at this year's Relativity Fest in Chicago, Illinois, Sky Discovery directors Nathan Wigginton and A.J. Hind, along with Relativity Asia-Pacific team lead Stu Hall, spoke about the adoption of e-discovery within the Australian legal market.
"From a Relativity perspective, increasingly we're seeing corporates look really seriously at their tool set, and looking at bringing the product in-house. That's for a number of reasons. I think increasingly, the idea of fixing costs, particularly around software, I think is appealing," Mr Hall said.
"I also think that over the journey we're also seeing that there's an increased risk and sensitivity about some of that data being outside of their organisation. So while they've got trust and great working relationships with law firms, some of that sort of stuff needs to be done in-house. The irony of it as well is that a lot of the corporates have bigger legal teams than the law firms that they're dealing with.
"I was talking to some corporates in Australia quite recently, and they've got around about 250 lawyers in their business. If you think about that in terms of the Australia market, it's not like we're talking about three or four guys working with a product.
"So from their perspective, I think it adds a tonne of value. And also, they sort of want to move as well, away from a reactive space of dealing with regulators on a sort of, on a needs basis, into a situation where they're more proactive about that sort of stuff. You know, self-reporting ahead of time, and potentially even moving to a state where perhaps they can predict some of these risks ahead of time, rather than getting hit with notices after the fact."
Mr Wigginton echoed a similar sentiment, noting that there's an expectation for law firms to adopt e-discovery platforms outside the norm.
"I think there's an expectation that law firms need to step up to the plate and so increasingly from their perspective, they're becoming an educated shopper. They only want to buy from certain people that are able to offer certain service in certain way. They're moving away from some of those commoditised models and more towards a kind of a managed service," he said.
"I guess we came first a couple of years ago and the American firms were all talking about managed services – it was growing 21 per cent year-on-year and it was becoming very popular so it was something we thought about as a business.
"Did we need to be offering managed services? What is it? What does it encompass? And trying to get our head around it so we can go to market with a really complete solution, which we've built over the last two years.
"We were the first provider in the Australian market to onboard a Relativity managed service. And we're now building out…
"For the firms that potentially don't have the volumes day-in, day-out like the mid-tiers, then they're probably thinking: 'Look, we need access to this kind of software to compete with the top-tier firms that have the software, have the teams, but we don't necessarily have the business case to buy that in-house and spend, which is a significant investment and outlay to bring it in house'.
"So, we're providing an option to those firms to say: 'Hey, you do need access to this type of technology, with talent system review, analytics, and some of the best Relativity sort of review platforms'. So you can have all of that with a managed service without having to pay for and bring in-house. Obviously you do have to pay for it; you have to pay Sky Discovery or a provider like that. But ultimately, we offer those types of services to the law firms that don't have the budget to sustain that in-house."
Commenting further on this, Mr Hind said that Sky Discovery's vision is "that you are able to actually do the work yourself if required and we're making tools to make it simple and easy".
"You don't have to be a technical expert to actually do it. We're getting to the point where we can actually have the lawyers doing a lot of work themselves. And we're here for overflow if required for some of the many service requirements if you want. We're happy to do all the work, but we're happy to [provide] the services as well."
Relativity Fest is an annual mega-conference featuring a plethora of high-profile speakers from around the world.
This year's event was held at Chicago's Hilton Hotel from 22 to 25 October, and was attended by over 2,000 legal delegates.
A recent episode of The Lawyers Weekly Show was recorded at Relativity Fest, discussing what the development of e-discovery technology has meant for lawyers, as well as the emergence of the multinational event.
This special episode of The Lawyers Weekly Show heard from Relativity COO Nick Robertson, vice-president of international Steve Couling and Asia-Pacific team lead Stuart Hall.
To listen to the episode, click here.