The ins and outs of legal ethics in news and social media revealed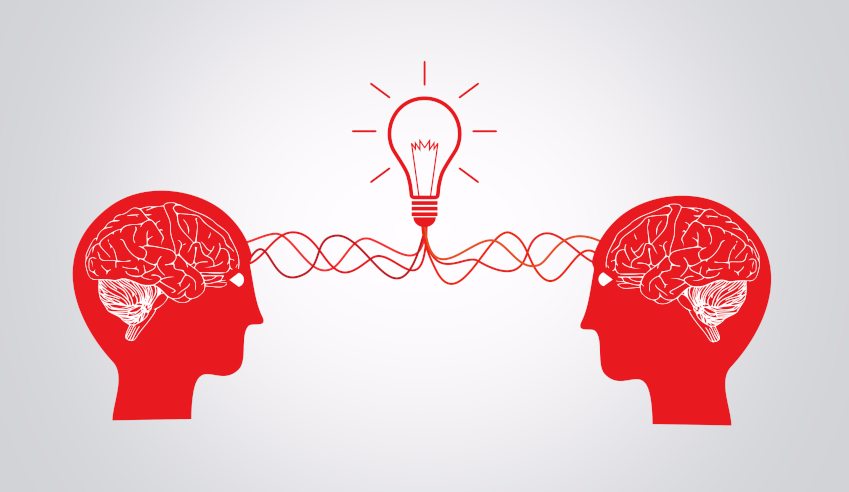 An insightful panel discussion at this year's Relativity Fest delved into the wide world of legal ethics in news and social media, highlighting examples of matters gone wrong.
Relativity Fest is an annual mega-conference featuring a plethora of high-profile speakers from around the world.
A session at this year's 'Fest' featured David Horrigan, e-discovery counsel and legal content director at Relativity; Michael Kump, partner at Kinsella Weitzman Iser Kump & Aldisert; David Cohen, partner at Reed Smith LLP; and Stan Simpson, senior ethics counsel at the World Bank; where they discussed "legal lessons of celebrities past and present", in an attempt to help attendees keep out of and identify legal ethics case law if they or their client "becomes the news".
To paint the scene of how social media can have a huge impact on legal ethics case law, Mr Horrigan pointed to the tragic case of Allied Concrete Company v Lester.
"If you practise in social media law you've undoubtedly heard of it, and it is one of the seminal cases. We don't mean to make light of tragic situations. But this stuff goes in the category of: You can't make this expletive up. It's just incredible. But it is tragic. Someone died here. So we just want to say that for the record," Mr Horrigan said.
"In this case, it is a tragic case. Allied Concrete owned a truck. A truck was in a collision with Mr Lester and Mrs Lester passed away. So, Mr Lester is suing for, among other things, loss of consortium – and loss of consortium, for those of you who don't practise these kind of things on an everyday basis, is the loss of the companionship, usually of a spouse.
"In this case we have the grieving Mr Lester, and that's where he's going to stake a big part of his legal claim. Well, well, well. Mr Lester was a party. Mr Lester was enjoying adult beverages. Mr Lester was enjoying the company of ladies, and unfortunately a photograph was taken, which ended up on Facebook with Mr Lester in a T-shirt [which said I love hot mums] with two very attractive women on his arms, along with the adult beverages. Not exactly what you want a jury to see if you're supposed to be a bereaved relative getting compensation for the death of your dearly departed spouse.
"Here's where the story affects us. Mr Lester's attorney finds out about this Facebook page, instructs his paralegal, 'Tell him to clean up his Facebook page'. That was an instruction fraught with peril… That is spoliation of evidence, and in this case Mr Lester did prevail. He had a seven-figure verdict. However, it was reduced substantially because of that conduct here, and not only that, the lawyer faced severe disciplinary sanctions.
"So, the moral of the story is: Don't instruct your client to clean up their Facebook page. Bad things will happen."
A similar scenario was described by Mr Kump, whereby he referenced couple Frank and Jamie McCourt who were involved in a divorce battle over ownership of the Los Angeles Dodgers that was so bitter that it was dubbed the "war of the roses" in much of the US press.
"This was a case that started out fairly innocently. The McCourts were a couple who lived in Boston and had made their fortune there by owning a parking lot, which, as it turned out, had the fortuitous good luck to be the one place where the government, or the Commonwealth of Massachusetts, was going to do the Big Dig, which is the town that goes underneath Boston. They needed that parcel of land. So, they transformed that into hundreds of millions of dollars and used that to purchase the Los Angeles Dodgers," Mr Kump explained.
"Before they moved from Massachusetts to California, they entered into a marital property agreement, which provided that should certain things happen, or would happen, with respect to the division of their property, in the event that there was ever a divorce. Now, you can ask why they were thinking about that. But, people do estate planning all the time, and it's probably no different than a pre-nup. An agreement was done by their family lawyer, who was a lawyer from a very well-known Boston firm that is a national firm.
"They signed an agreement, and then tucked it away into a box, and nobody thought about it again until many years later after they had owned the Los Angeles Dodgers for some period of time and it came about that they were to get a divorce. So, lo and behold, this document comes out and on its face what the document said is that, 'In the event of the divorce, certain assets would go to the wife', which was mostly real estate that the couple owned, and 'The Los Angeles Dodgers baseball team would go to the husband'. As it turned out, that was going to be a much better deal for the husband, than it was for the wife. I was one of the lawyers who was representing Mrs McCourt in that case.
"In the course of this discovery, and this was in probably 2010, I'm going to guess from that time the agreement they had signed was back in 2004, so it was almost pre-internet or pre-email. But, in the course of early discovery, various documents were produced by the other side et cetera and, included in there was a document that said, 'Exhibit A: Frank's separate property'. So, in other words, this was going to be his separate property in the event of a divorce, and it said, 'All securities and security accounts currently listed solely in Frank's name, exclusive of the following…' Okay? And then it had, 'All assets in number two is assets: Los Angeles Dodgers'.
"…This was saying: Here's Frank's separate property, and it's all these things in Frank's name exclusive of the following: the Los Angeles Dodgers. Well, it turns out that there was also, as we discovered, a version that, instead of the word 'exclusive,' it had the world 'inclusive'. So, in other words, it was all securities and security of counsel currently listed solely in Frank's name 'inclusive' of the following ... The document that we were given was 'inclusive'. In other words, it was Frank's lawyer who said, 'Okay, here's the document that shows that Frank's separate property included the Los Angeles Dodgers. He gets the Dodgers'.
"…The first couple of times I'd looked at the document, I completely didn't see the difference between the words 'inclusive' and 'exclusive'. And then fairly soon I did look at the document carefully, it wasn't that long and I saw the word 'exclusive'. It said 'exclusive' of the Dodgers. Well, that means the Dodgers are not part of the separate property, which just means they were community property. And it was literally one of those moments when you're sitting there and you think: 'Are my eyes working properly? This can't possibly be. How could this possibly be?'
"So, from this evolved a whole series of events that were just, for lack of a better term, really wild. Because it turned out that, in fact, as discovery unfolded, there had been two separate versions, signed at the same time, which nobody, except for the one lawyer who represented both of them, knew about.
"That eventually led to us to trial [and] we had it over over the validity of this agreement. Our side was able to convince the trial judge to completely invalidate the agreement in its entirety and as a result, the Dodgers were deemed to be community property and be split between the husband and the wife.
"So it wasn't a social media incident in its most popular sense, but it was a case in which documents had, obviously, very far-reaching and important consequences."
This year's Relativity Fest was held at Chicago's Hilton Hotel from 22 to 25 October, and was attended by over 2,000 legal delegates.
A recent episode of The Lawyers Weekly Show was recorded at Relativity Fest, discussing what the development of e-discovery technology has meant for lawyers, as well as the emergence of the multinational event.
This special episode of The Lawyers Weekly Show heard from Relativity COO Nick Robertson, vice-president of international Steve Couling and Asia-Pacific team lead Stuart Hall.
To listen to the episode, click here.