Lies, damn lies and AI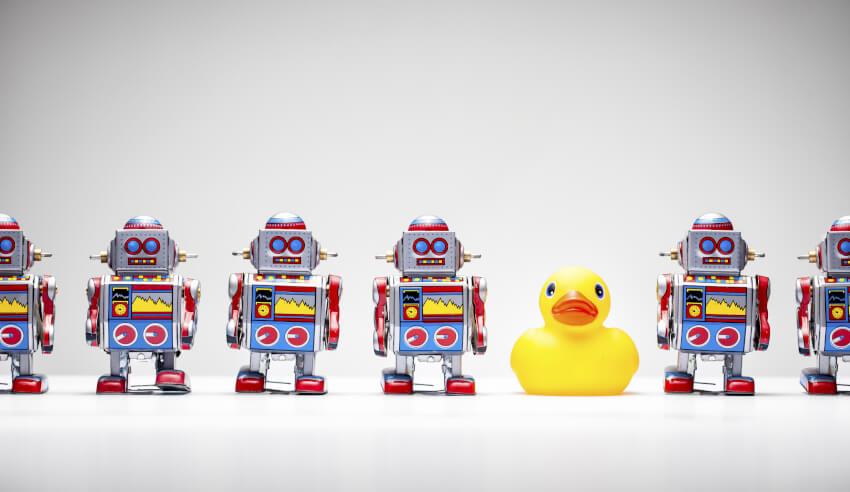 You've likely seen the headlines. AI is going to eat your lunch and take your job. Algorithmically powered robots will replace tens of thousands of lawyers. The menial tasks, from document sorting to reviews, will be automated. Clients, in turn, will demand lower fees and more insights, writes Sam Riley.
The tales of impending Armageddon in the legal profession are never ending. But they couldn't be further from the truth.
Having been at the forefront of embedding AI at the heart of the technology that powers thousands of material events around the world, we see something very different.
Those willing to move early and quickly to a new generation of technology will find that AI instead offers opportunity rather than risk.
Productivity and efficiency
Driven by the need to reduce complaints around cost of services – which make up almost a quarter of complaints about the sector – the rise of fixed fee contracts for everything from M&A to IPOs has created intense pressure for firms to do more with less.
Using AI to automate many of the activities involved in these transactions drives immense productivity and efficiency gains, enabling more jobs to be created against higher value tasks. A 1 per cent improvement in transaction velocity can equal hundreds of thousands of dollars of value, increasing profits and opportunity.
Ensure readiness
AI will not only do more than make it easier to respond to client demands, it will also help get clients ready for what's next. Companies that are prepared will be, by their very nature, more successful and armed to pursue more opportunities.
With the door open to do more, and with added insight into their clients' needs, law firms can answer the call with a more diverse range of services, adding value for clients and ultimately boosting their own profits. And with tools like the Material Information Platform that collate information all in one place, the burden once associated with sharing information across teams is removed.
Transparency and accountability
We're already seeing AI play a major role in enabling greater transparency and accountability. On major transactions, AI-powered tools can identify levels of engagement from different parties, highlighting which can be culled and which should be focused on. This reduces the time and cost associated with providing information to parties who are unlikely to bid, and enables better targeting for those who might.
In other transactions, AI is being used to bring greater accountability to the diligence supply chain. In one case, more than $600,000 in incorrect billings was identified against advisors who claimed to be working on the transaction, but who had never looked at a document related to it.
The firms with the highest integrity processes win more business, keep more business, and build stronger reputation.
Transform the business development pipeline
Clients enjoy advice over coffee, lunch, dinner and drinks. Then they vanish, making it difficult to offer value, or track how (or if) advice is being implemented. AI helps clients simply and easily engage in a service offering that determines their readiness for a material event, at a price made affordable by the technology powering it.
This service forms an integral part of the business development process, identifying client needs, enabling better advice, and allowing firms to engage the client and add value earlier.
Information flow
With years, and sometimes decades, of information dispersed across organisational silos, applying AI to existing data isn't easy. A Material Information Platform solves this problem by acting as a single system of record. Algorithms can run while we sleep, surfacing insights, sorting documents, identifying issues and finding opportunities.
Where information flows, so does value. Today, AI is being introduced application by application.
Over time – and we are talking many years – firms will have to create company-wide capabilities for mining data across applications.
While the AI apocalypse continues to be a forecast, the reality is markedly different. With the dawn of a new age of opportunity and advantage rises, AI needs to find a home in every law firm to ensure they don't get left behind.
Sam Riley is the CEO of Ansarada.