Contributions to religious freedom review could be kept under wraps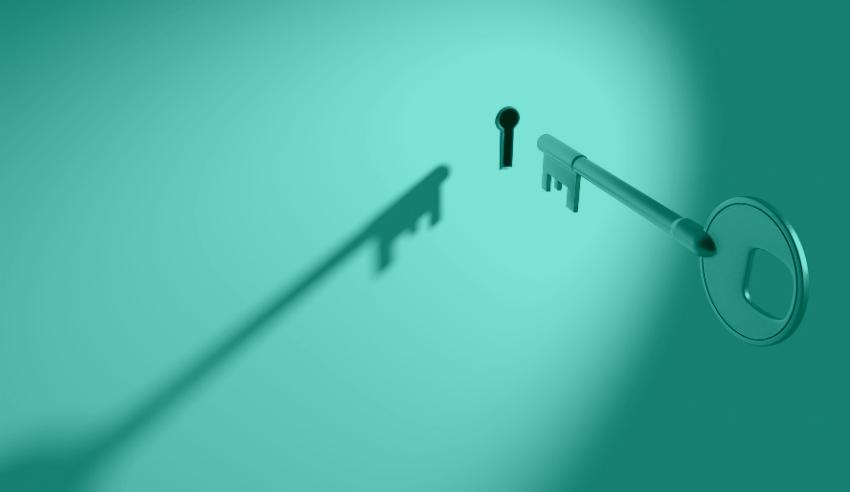 New reports have emerged about whether submissions to Australia's review into religious freedom will be made public.
Philip Ruddock, a former federal attorney-general who currently serves as the mayor of Hornsby, has been appointed chair to an expert panel examining religious freedoms in Australia. The veteran politician was also the government minister who introduced 2004 changes to the Marriage Act to insert the definition of marriage as a union between a man and a woman.
Fairfax reported last week that questions were put to the Department of Prime Minister and Cabinet about whether submissions to the inquiry would be publicly disclosed.
According to reports, the online consent form for submissions originally read that submissions "will not be published in its entirety". The submissions portal has since been updated to include two options for people to choose from when submitting their views, with users now able to either consent to the publication of their submission or indicate that their submission "is confidential and cannot be published".
The department first told the paper that it would not publish the submissions, later clarifying that inquiry chairman Philip Ruddock would ultimately make the call.
According to reports, a separate statement was then issued by the PM's office, clarifying that decisions on releasing submissions would rest on "whether individuals have provided consent".
Mr Ruddock told the media last week that his personal view was that it was important for people to be able to maintain anonymity.
In an interim report released by the government last November, Senator David Fawcett wrote that Australia's record for religious freedom should not be taken for granted. He flagged concern for no explicit legal protection for religious freedom existing at the Commonwealth level.
"Legal protection of religious freedom in Australia is limited. Australia is unusual among modern Western democracies in that it lacks a codified bill or charter of rights," Senator Fawcett wrote in the report forward.
"While a culture of religious freedom has thrived, and the common law has respected religious freedom to a large extent, the legislative framework to ensure this continues is vulnerable."
Senator Fawcett, who chairs the Joint Standing Committee on Foreign Affairs, Defence and Trade, warned that it was subtle measures that posed the greatest threat to freedom of religion. He suggested that it was in the context of protecting other rights in Australia which caused a conflict with the principle of freedom of religion.
It was widely accepted that the Religious Freedoms Review was initiated by the government in response to disgruntled members of the Coalition who vocalised concern about the impact same-sex marriage will have on practising certain religious faiths.
Tasmanian Senator Eric Abetz recently told ABC Radio that the religious freedoms review was about "getting the balance right" to ensure that the kinds of legal battles which arose in other countries that legalised same-sex marriage did not arise in Australia.
"There are many men and women of deep ethical conviction who aren't of a religious disposition who do continue to share concerns about the change of law of same-sex marriage but that bus has moved on," Senator Abetz said.
"We now have to ensure that we look after the important value and virtue of protecting that fundamental religious freedom, and might I add, freedom of speech as well."
Australia's first same-sex marriage ceremonies took place across the nation this week, following the passage of laws to legalise such unions in December last year. Tuesday, 9 January, marked the first official day of marriage equality in Australia.
Senator Fawcett, who was a strong advocate of amending the law to ensure service providers could refuse catering for same-sex weddings on religious grounds, was primarily concerned with "competing rights".
"An imbalance between competing rights and the lack of an appropriate way to resolve the ensuing conflicts is the greatest challenge to the right to freedom of religion," Senator Fawcett said.
"This is most apparent with the advent of non-discrimination laws which do not allow for lawful differentiation of treatment by religious individuals and organisations."
An LGBTI advocacy group called just.equal has responded to the inquiry with an online petition, asking for people to oppose any form of discrimination "under the guise of 'religious freedom'".  The group plans to lodge the petition along with its own submission to the inquiry.
Last week the group released a statement, in which just.equal spokesperson Ivan Hinton-Teoh described anti-discrimination laws as too important to be subject to legal quibbling. He added that allowing discrimination in the name of religious freedom was "un-Australian".
"The current 'religious freedom' movement has nothing to do with genuine freedom and everything to do with punching holes in Australian laws that protect LGBTIQ people and other minorities from discrimination and disadvantage," Mr Hinton-Teoh said.
"The threat is too great to be left to lawyers and academics to argue over which is why we are giving everyday Australians the opportunity to have their voices heard through our petition." 
Watering down anti-discrimination laws in the name of "religious freedom" would also affect others outside of the LGBTIQ community, Mr Hinton-Teoh suggested. The group endorsed calls from The Greens for a Senate inquiry into an Australian bill of rights.
"Granting legal privileges to discriminate on the grounds of religion potentially disadvantage minority faiths, women and interracial couples, as well as LGBTIQ people, so our petition is open to everyone to sign.
"We believe the best way to protect genuine religious freedom and LGBTIQ equality is for there to be an Australian charter of rights," Mr Hinton-Teoh said.
Last year, other groups were urging for a similar tack with the chair of the ACT's LGBTIQ Ministerial Advisory Council, Anne-Marie Delahunt, calling for the adoption of a federal bill of human rights in Australia.
The expert panel appointed to review Australia's Religious Freedoms Review met for the first time this week. The expert panel comprises retired judge Annabelle Bennett, Australian Human Rights Commission president Rosalind Croucher, Catholic priest and human rights lawyer Frank Brennan and constitutional law professor Nicholas Aroney from the University of Queensland.
Submissions to the Religious Freedoms Review will be accepted until 31 January.