AI promise could radically improve justice, lawyers say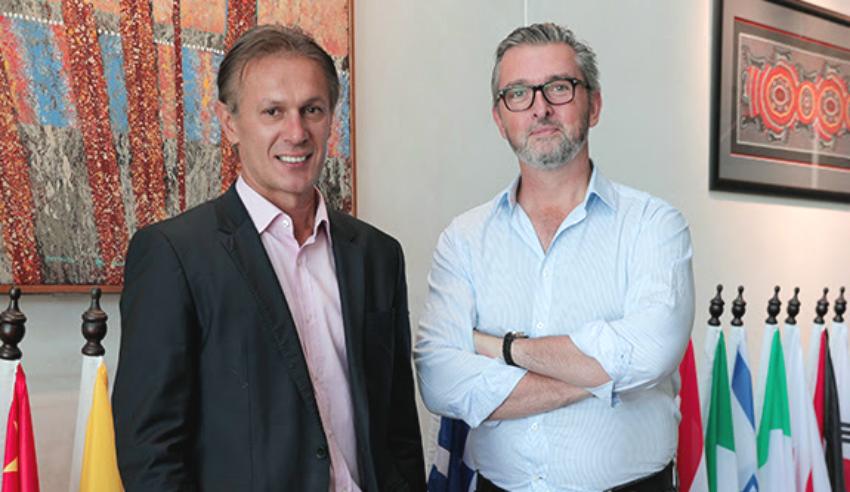 Streamlining Australian sentencing procedures to be fairer and more transparent could be as easy as clicking a button, two legal academics have said.
According to researchers, Artificial Intelligence (AI) has the power to remove very real human problems from sentencing.
Professor Mirko Bagaric and Professor Dan Hunter from the Swinburne University have published a paper in the Criminal Law Journal that shows factors such as emotional bias and human error could be completely removed in the sentencing process if AI were deployed.
The men argue that decisions where harder penalties may need to be imposed on offenders of a particular race or background, for example, would also be free from prejudice.
"AI would make sentencing more transparent and quicker," Professor Bagaric said.
"It would also eliminate judicial subconscious bias in sentencing that results in people of certain profiles, such as Indigenous offenders, being sentenced more harshly."
Where a judge faces the over 200 different possible kinds of considerations in sentencing, Professor Bargaric said that using AI to calculate sentences would mean decisions were made according to a formula rather than depending on human intuition.
He added that this alternative method would mean a more certain result between cases.
"Currently, sentencing is a discretionary process, which means it is not a checklisted, methodical approach. Instead, it is an intuitive process; this leads to patent inconsistency because different judges have different intuitions, thereby resulting in judges prone to harsh or soft sentencing," Professor Bargaric said.
For their study, entitled 'Can Sentencing Be Enhanced by the Use of Artificial Intelligence?' the academics conducted an in-depth analysis of whether sentencing procedures could be improved by autonomously processing variables for consideration.
Professor Bargaric and Professor Hunter determined that AI sentencing would better identify, sort and calibrate all the variables associated with sentencing, including criminal history, education, drug/alcohol use, emotional motivations and employment.
However, for all the predicted benefits AI can bring to the justice system, Professor Hunter acknowledged that society is yet to come to terms with technology being able to determine the fate of a human.  
"People being judged by machines feels very Orwellian, or Terminator-like," Professor Hunter said.
"We are a long way from community acceptance of machines passing sentence on humans, even if it is fairer and more just on the whole."
Immediate preference should be given to developing ways that AI can be used in conjunction with the traditional judicial process, Professor Hunter said. Together with Professor Bargaric, the academic is exploring new ways to integrate technology with the justice process.
"We will need to implement AI in a way that assists the judge in sentencing, rather than taking away all agency away from the judge," Professor Hunter said.
"We need to demonstrate, through empirical research and extensive pilot programs, that this is a feasible, fair and efficient way of sentencing that can help everyone."