Lawyers don't have to tolerate sexual harassment, WLA president says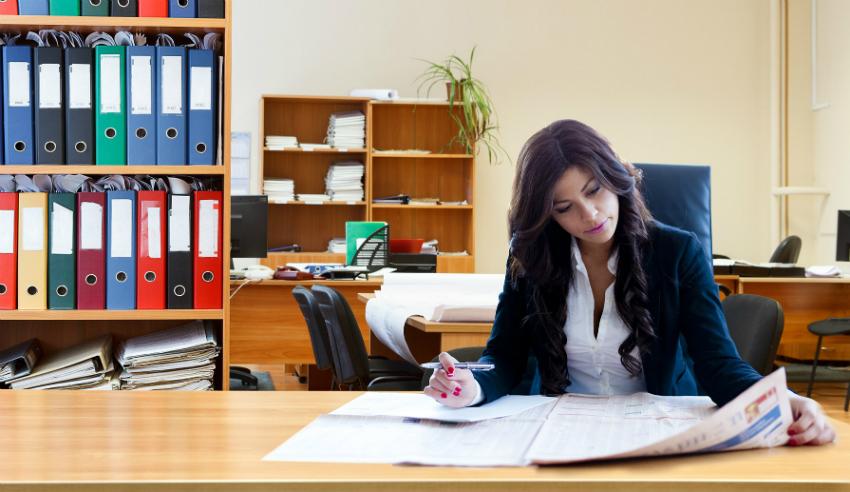 Danielle Mildren has spoken of an outpouring of stories from ACT Women Lawyers Association committee members following a televised program about the prevalence of sexual harassment in Australia's professional sectors.
Speaking to Lawyers Weekly about hard-earned career wins, the importance of work/life balance and the issues affecting women in the legal profession, Danielle Mildren (pictured) has highlighted the importance of empowering young lawyers to draw the line when harassed in the workplace.
Ms Mildren is a partner in the Canberra property practice at Clayton Utz and president of the ACT Women Lawyers Association (WLA). She began her tenure as WLA president in September last year.
The ACT WLA president said that this year the committee wanted to bring sexual harassment into sharp focus.
"We are hoping to bring sexual harassment, what it is and how to identify it into the light, so that young lawyers are more aware of what's acceptable behaviour," Ms Mildren said.
The resolve of the Canberra group to inform its members, largely represented by public sector practitioners under the age of 30, about discrimination and harassment issues in the workplace followed the airing of an SBS Insight episode in October last year.
Ms Mildren said anecdotes and experiences of harassment at work flowed from committee members after the mere mention of the televised Insight forum.
"Just after the Insight show about sexual harassment aired, we had a committee meeting and then the stories just went off around the table," she said.  
"So we decided that we need to hold an event to explain what sexual harassment is and bring awareness to the women lawyers as to what they don't have to tolerate."
Ms Mildren said it was crucial for ACT WLA to offer a professional network to its members. Beyond that, she said she wanted to ensure women lawyers were equipped with the knowledge and tools to achieve the right balance for them.
"As a committee, it's really important to provide a mentoring role. We hosted a General Counsel (GC) Q&A event recently that was really well-attended," Ms Mildren said.
"Our younger lawyers don't often get so close to the GCs so it was good for them to hear how those women strategically got to where they are and also how some of it is just being the right person at the right time—but it still takes a lot of commitment," she added.
By her own account, Ms Mildren said that the challenges she overcame pursuing her own legal career made her a richer person and better employer. Making the choice to attend law school as a mature-age student after the breakdown of her marriage, as well as juggling the responsibilities of the degree as a single mother of two children, has put her in a good position to spot and nurture talented lawyers who are now junior to her at Clayton Utz.
"I was 39 when I graduated from law and basically I started my law degree when my husband left. So I was a single mother, I did law, and my kids were 5 and 7 by the time I started," Ms Mildren said.
"When I was being interviewed for my position as a partner at Clayton Utz, one of the board members said to me: 'You've had quite a rapid rise – you've risen to the top quite quickly'.
"And I said to her: 'Actually, I am 49-years-old. Nothing has happened to me quickly. I'm bringing a lot more to the table than a law degree and nine years as a lawyer.' And I think they could see that."
Ms Mildren spoke of a special counsel in her property practice, who, as a single mother of three, works flexibly. Despite operating outside of the traditional nine-to-five office schedule, Ms Mildren said the arrangement did not compromise the timing or quality of this woman's work at Clayton Utz.  
"The way she juggles her time is amazing. She's doing reading groups on Monday mornings, going to a cross-country carnival on a Friday afternoon and still fitting everything in. She gets her work done when the client needs it to be done.
"It's about achieving a balance, between you, your family and your professional life – and if that works for you, then that's fantastic," Ms Mildren said.
She went on to suggest that recognising and encouraging talent of the likes of this employee made the case for firms to appoint bosses from diverse backgrounds. Ms Mildren added that unless law firms were committed to hiring processes that considered intersectional diversity, they were limited in what they could offer employees and clients.  
"I think the fact that I've been a single mother and also had to juggle things and also had to prioritise has also helped me become a better employer," Ms Mildren said.
"Ultimately, we need to bring as much to the table as we can to enable us to make the best decisions.
"We also find that our clients who are demanding [this approach] now because they also have diversity and inclusion agendas," she said.
As for addressing the issue of sexism in the legal profession, Ms Mildren said although times and attitudes had changed for the better, there was still a long way to go. Women must step up and back one another when calling out unacceptable behaviour in the workplace, she added.
"What happens is we become a bit complacent about what's acceptable and as women, we become a bit concerned about stepping up and calling attention to ourselves for something that is less than positive," Ms Mildren said.
"I think we also fall into the trap where we just want to be 'one of the boys' and we really can't be. We have to stand up for each other," she said.
If you have a story you'd like to share regarding sexual discrimination or harassment in the workplace, please get in touch via This email address is being protected from spambots. You need JavaScript enabled to view it. or send us an anonymous tip here.