Shining outside of your comfort zone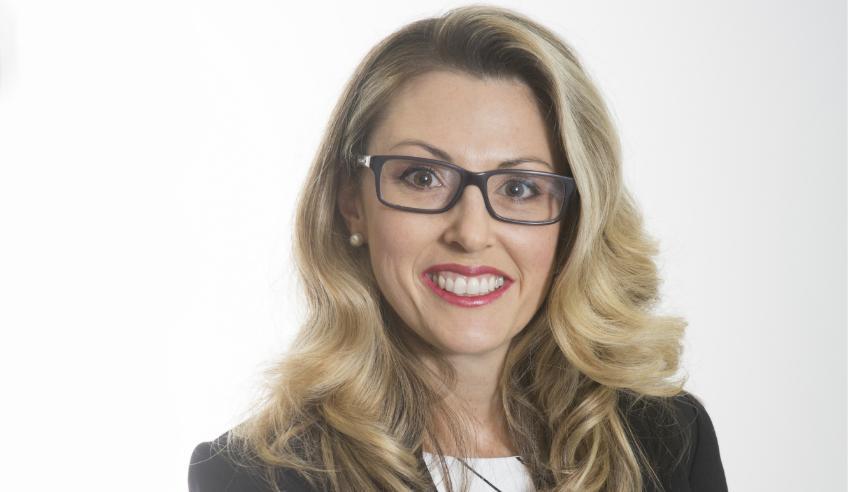 I look to the brave women of the past with immense gratitude and admiration, writes Jamie Shine.
Those whose paths were incredibly difficult – the suffragettes, the first women in law and those who stood up for equal rights – I'm forever indebted to them. It is because of their courage, passion and belief in standing up for what is right that I have been able to pursue things in life that are important to me, like higher education, pursuing a professional career and having a family.
Equally important to the work of the trail blazing women of the past is the supportive network of people in my present.
While growing up in Toowoomba with my three siblings, I always knew that I wanted to go to university and become a career professional. In the end, I decided to follow in the footsteps of my uncle and become a lawyer. I was exceedingly fortunate to have parents who encouraged me to do my best and were thrilled by my ambition of becoming a lawyer.
Now I've achieved things that, earlier on in my career, I would never have dreamt possible. Thanks to the advice of those who have helped support me, I have been encouraged to say yes to initiatives outside my comfort zone. Most of us, when asked to do a professional speaking gig or something outside of our comfort zone, immediately hear our brains saying: "Absolutely not". But, often, these things stretch our abilities and cultivate a feeling of nervous excitement or energy.
It is because of this nervous energy that I made a conscious effort to turn towards my career, eventually providing me the greatest sense of accomplishment.
Eighteen years on, I have roles with an abundance of purpose. In my work as the National Special Counsel of Shine Lawyer's Major Claims team, I have the privilege of helping seriously injured people and their families navigate the most difficult time of their lives and assist them with accessing rehabilitation, home modifications and assistance when they need it most. In addition to this, I also recently joined the board of Youngcare, a not-for-profit organisation passionate about helping young people with high care needs have access to age-appropriate housing.
I am extremely grateful for where I am at in my life and for the family I have around me who helped make it all possible.
At times it can be really difficult navigating the balance of being a mum, professional and wife, but I've found that the following help keep things in perspective:
a) Gratitude and reflection of what we have
b) Keeping active
c) Surrounding myself with inspiring friends and family who support me and applaud my success; and
d) Having purpose and meaning in your life or career
This International Women's Day, I'd like to encourage women to step out of their comfort zones while keeping people around who make them feel comfortable.
It's a bit of a paradox but it's also the necessary cocktail of support to ensure we are always rising when challenged.
With the right support network we are able to grow and nurture the belief that we can rise above our challenges. With the right challenges, we are given opportunities to grow beyond what we believe for ourselves.
Such lessons have informed my growth as a lawyer, a mother and as a woman.
This International Women's Day, surround yourself with the women who help you rise, and when you do, you'll be surprised by how far you'll soar.
Jamie Shine is the National Special Counsel of Shine Lawyer's Major Claims team. She has also just been appointed to the board of directors at Youngcare.